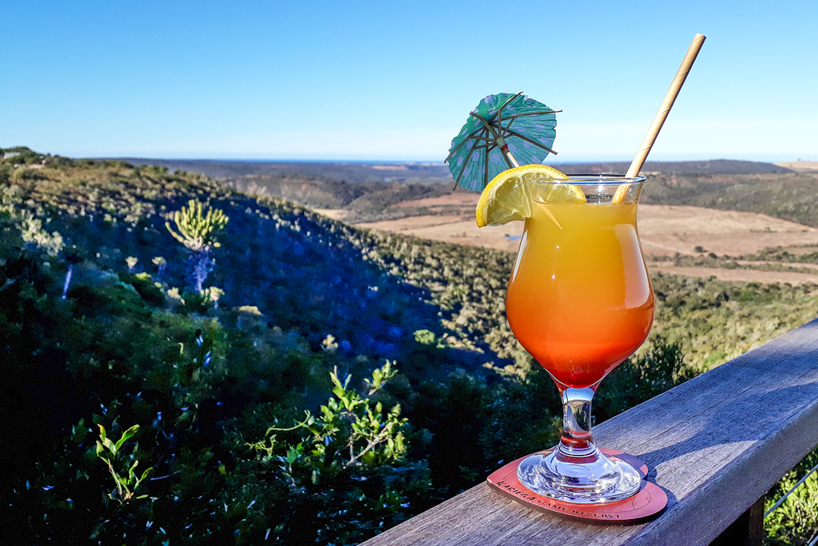 Our Eastern Cape lodges have taken another step to reduce our plastic footprint and put a ban on plastic straws! We have five lodges that accommodate guests within our 10,000 hectare conservancy and only Main Lodge has chosen to replace plastic straws with paper straws. Our other four safari lodges - the Homestead, Ukhozi Lodge, Settlers Drift and River Lodge - have opted not to use straws at all.
Plastic Straws: Top Ocean Pollutants
Environmental impact studies have shown that plastic straws are the 11th highest ocean pollutant. These small, seemly harmless, drinking aids take over 200 years to decompose and in most countries cannot be recycled. Scientists estimate that the 500 million straws used by Americans daily can be strung around the world 25 times. They are without doubt an environmental hazard that we need to re-think.
Using plastic straws for drinking is a habit that can easily be changed, leaving our planet and all it's inhabitants cleaner, healthier and happier. Kariega Game Reserve has proudly joined the movement to a plastic-straw-free-world.
Did you miss not being offered a plastic straw on your Kariega safari? Please give us your feedback in the comment section below or add your thoughts on our Facebook page, via Twitter or on Instagram. We look forward to hearing from you.