Eastern Cape Epic Cycle for Rhino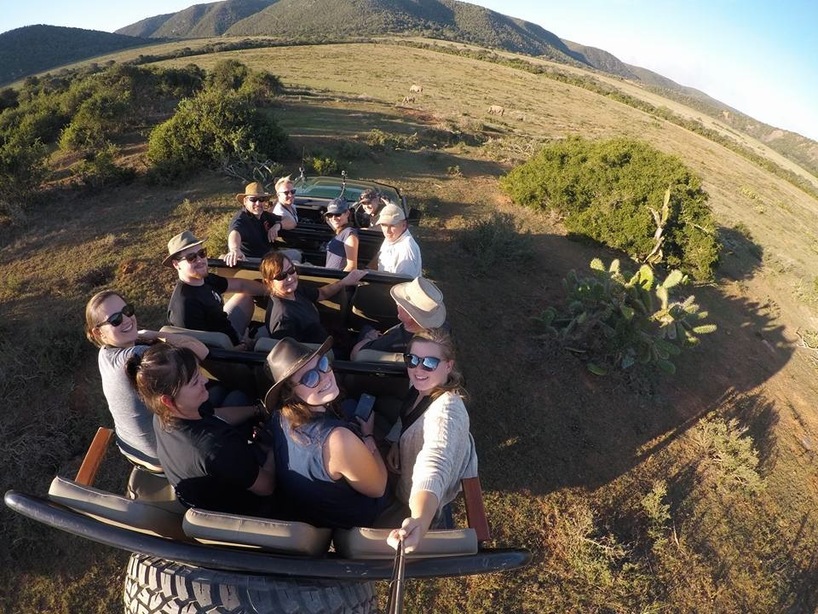 The Bolton family is an ordinary family from Port Elizabeth in the Eastern Cape of South Africa choosing to live an extraordinary life! Their motivation is quite simple: they do not want to say they stood by and watched as the rhino became extinct in their lifetime.
One Land Love it Cycle Expedition 2015
In 2015 the family got planning and birthed the One Land Love It (OLLI) Expedition. Head of the clan, Wayne, with the support of his wife, children and parents undertook to complete a solo cycle that would take 80 days and cover 6,000 km, linking 19 national parks around South Africa.
Wayne and his family believed that South African National Parks (SANParks) were doing their utmost to exercise their conservation mandate to preserve South Africa's wildlife, flora and fauna. They also believed that this is also the responsibility of ordinary citizens and that more needed to be done. 
The message the family wished to spread was powerful. Let's get active! Ordinary people can make a difference. #JOINTCUSTODY.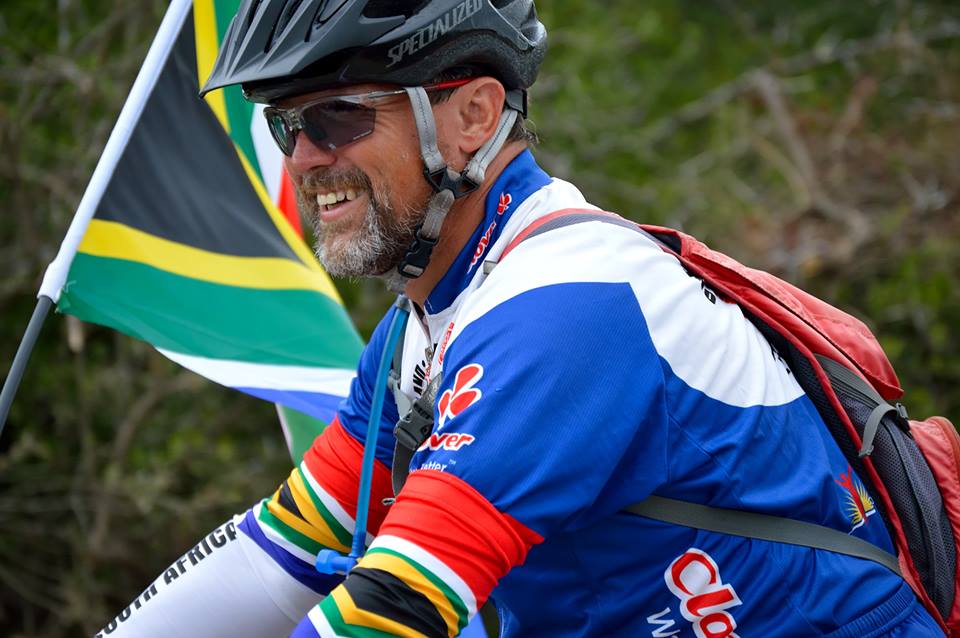 2017 Eastern Cape Epic Cycle for Rhino
In July 2017, Wayne and his family support team will take to the roads again for the 2017 OLLI Frontier Rhino Ride. This time Wayne will complete a solo cycle of 2,000 km from Nelson Mandela Bay through the Zulu kingdom to the Mozambique border, linking 23 mostly private game reserves together in their plight to save the rhino. Kariega Game Reserve is one of the Eastern Cape private game reserves that decided to support this rhino awareness project. 
Scroll of Unity in Conservation
On his first conservation expedition Wayne encouraged each National Park to sign the scroll of unity in conservation, paying tribute to the work that they do and impressing on them the vital role that they play in protecting the integrity of our parks on behalf of ordinary South Africans. He will now be adding the signatures of an additional 23 reserves to the scroll.
Kariega Foundation Sponsors Eastern Cape Cycle for Rhino
The Kariega Foundation is one of the main sponsors of the 2017 OLLI Rhino Ride. Through our Save the Rhino project we have been inspired by so many ordinary people, like Wayne and his family, who wish to make a difference for rhino. You too can support the OLLI ride and raise funds for these anti-poaching initiatives that the expedition supports.
The two recipients of funds raised are:
Care for Wild Africa: A rhino orphanage in Nelspruit caring for calves traumatised by the brutal poaching of their mothers.
SANParks Honorary Rangers: Counter poaching equipment for SANParks rangers who risk their lives daily in the war on poaching.
Safe Travels to Wayne and Family
The ride will start on 1 July 2017 at Kragga Kamma Game Park. We expect to welcome Wayne at Kariega on 4 July. We wish Wayne and his family all the best for the expedition, which we will be following every step of the way. 
You can find out more on www.oneland.co.za. Please also check on our social media channels including Facebook and YouTube for updates on the expedition.