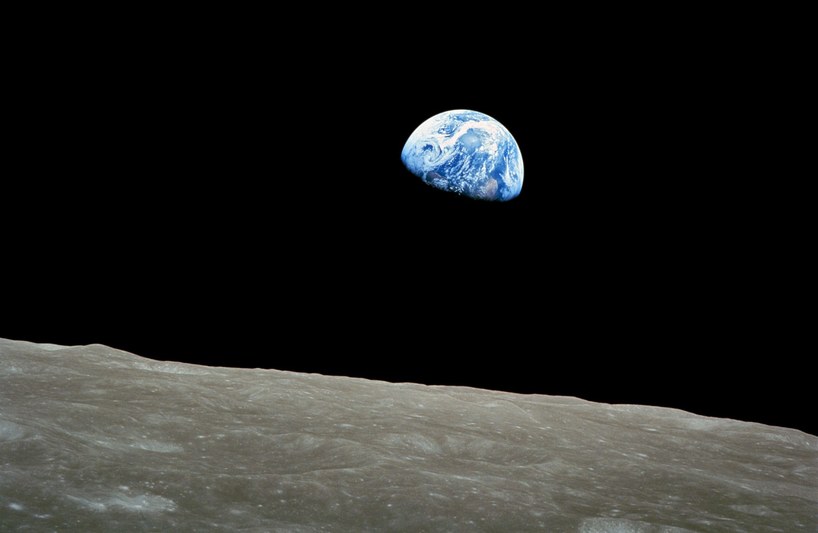 On April 22 we will celebrate the 50th anniversary of Earth Day - Earth Day 2020. This day was first celebrated in 1970 to raise awareness after unprecedented pollution caused a severe increase in environmental and health issues throughout the United States. On the first Earth Day, some 20 million people, over 12,000 high schools, 2,000 universities and thousands of community groups united and called for environmental reform. They named it Earth Day - a grassroots movement of the people. As a result of this movement, the Environmental Protection Agency and eight critical environmental laws were passed to protect the people and the environment in the United States.
By 1990, the Earth Day movement included 200 million people in 141 countries. This facilitated the 1992 United Nations Earth Summit where several international environmental laws were passed. In 2009, the United Nations passed a resolution to designate April 22 as International Mother Earth Day. Now 50 years after the first Earth Day was formed by a grassroots movement of concerned people, over a billion people in 192 countries are raising environmental concerns on the same day making it the largest civic observance in the world.
On 22 April 2020, on the 50th anniversary of Earth Day, most of us will be celebrating the day in isolation due to the unprecedented COVID-19 health crisis. However, we can still take heed of the words from the Earth Day team via their website:
"The coronavirus pandemic does not shut us down. Instead, it reminds us of what's at stake in our fight for the planet. If we don't demand change, our current state will become the new normal — a world where pandemics and extreme weather events span the globe, leaving already marginalized and vulnerable communities even more at risk."
Earth Day 2020: Unhealthy Planet Leads to Unhealthy People
The COVID-19 was most likely caused by the illicit trade in wildlife products. This disease has been found to be closely linked with the coronavirus in bats and pangolins. As humans, we are intricately connected to our environment. We cannot live without air for more than three minutes. We cannot live without water for more than three days. We cannot live without food for more than three weeks. When we harm the environment, we harm ourselves. An unhealthy planet leads to unhealthy people.
According to statistics released by the United Nations, air and water pollution causes more than nine million human deaths each year. By 2025, half of the world's population will be living in water-stressed areas. Some 40% of soil is seriously degraded due to industrial agriculture. If we keep on this path, soil for growing food could be wiped out in 60 years. About 90% of all big fish are gone from our oceans and seafood could be wiped out in 40 years. Over eight million tons of plastic are dumped into our ocean every year. Roughly 40% of all living species are at risk of extinction due to human activities. We have only 10 years to stabilize the climate change damage we have already done. Our allies, the trees, can help fight climate change, but forests continue to be destroyed at the rate of 27 soccer fields every single minute.
The youth are understandably full of anxiety and concern for their future and the suffering they may have to endure if we do not make major changes in favour of environmental health right now. The youth are not the ones that created the problems that we face, but they are confronted with the stark consequences of environmental degradation. This year, on Earth Day 2020, 50 years after the first Earth Day called for environmental reform, we are reiterating the call to take care of the environment today so that the youth have a future of hope, not suffering.
Earth Day 2020: Education for a Healthy Future
We believe that everything in nature exists in perfect harmony and balance and that a healthy environment leads to a healthy community. Kariega Game Reserve and the Kariega Foundation aspire to emulate a mutually beneficial balance and harmony between commercial success and stability; community collaboration and activation; and sustainable wildlife management and conservation.
Our motivation is human kindness and our inspiration the beauty of creation of which we are all a part. We stand resolute in our commitment to leave a legacy of rejuvenation for our people, land and wildlife, even in this difficult time.
We believe that the future of our planet lies in the hands of our youth and that education is the first step in making long term change for a sustainable and healthy future. Our particular areas of educational engagement are Early Childhood Development (ECD) and Environmental Education (EE).
Read our updates and articles about all of our community projects. The image below is taken after one of our past Environmental Education classes.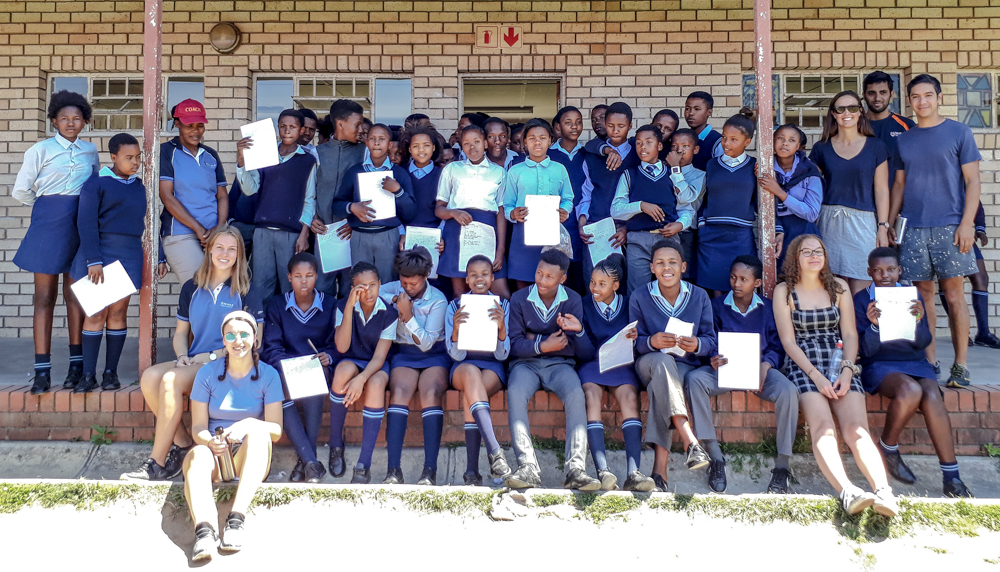 Earth Day 2020: Stay at Home Action Tips
While our work in our communities is on hold and we cannot gather in groups to show our support for Earth Day 2020 due to the COVID-19 lockdown, we can care for our own health, the health of those in our community and the health of our planet. Here are some suggestions for actions large and small that you could take to mark Earth Day 2020 while at home:
Participate in Digital Earth Day 2020 - EARTHRISE: Visit www.earthday.org and join any of the online events on 22 April 2020. The Earth Day 2020 digital campaign is called EARTHRISE, named after the first colour photograph of the Earth taken by astronauts visiting the moon on 24 December 1968. This photo (the first image in this blog), showed us both the strength and fragility of our planet and helped to launch Earth Day 50 years ago.
The Earth Day website calls EARTHRISE "a 24 hour global digital mobilization that drives actions big and small, gives diverse voices a platform and demands bold action for people and planet." Join on social media using #EarthDay2020 and #EARTHRISE.
Use your Vote: According to the Earth Day website more than 65 countries will host major elections in 2020. Make your demands known by voting for those who will defend the planet.
Start Composting: Find uses for kitchen scraps to keep them out of the garbage. For example, sprinkling coffee grounds around outdoor plants adds nutrients, and helps to keep pests away.
Snack on Fruit (instead of chips or sweets): Fruit is healthy and you can buy fruit without plastic packaging. Switch your snack to fruit to look after your body and the environment.
Use a Reusable Bottles & Containers: Instead of buying single-use plastic water bottles, get a reusable one and fill up at the tap. Use re-usable containers instead of cling film and plastic food wraps. You can also use beeswax wraps and other re-usable covers.
Avoid Plastic Bags: It takes more than 20 years for a plastic bag to decompose. Make the change from plastic to reusable bags.
Clean up Litter: You can use this as an opportunity to pick up any litter around your house or on the street on your way to the supermarket. Be careful, always wear protective gloves and never grab anything that looks sharp or dangerous.
Make an Online Donation: Support the Kariega Foundation community and conservation projects by making a donation. Find out the ways to make a donation on the Kariega Foundation page.
Lastly, use this time to further Educate Yourself About our Earth. We have included the link to a free digital copy of a recently released e-book entitled "Oasis Earth, Planet in Peril: Our Last Best Chance to Save Our World" by Rick Steiner. This book eloquently describes the beauty and majesty of our incredible Earth, facts about the causes of ecological decline, a description of environmental and humanitarian concerns, and a detailed overview of solutions and goals. Environmental education is key to becoming informed in order to find long term solutions. It is critical that we learn now from the environmental health hazards facing us. This book can serve as a critical guide at this time when we desperately need to change course for a healthier future for our whole planet. The long term health of wildlife and humanity depends it.
Download your free copy of the book "Oasis Earth, Planet in Peril: Our Last Best Change to Save Our World" by Rick Steiner here:
"Never doubt that a small group of thoughtful, committed citizens can change the world. Indeed, it is the only thing that ever has." Margaret Mead.
For further information please email us on foundation@kariega.co.za and connect with us on YouTube, Facebook, Instagram and Twitter. We also encourage you to subscribe to our blog so that you can receive updates via email.
Article: Chris Bakkes and Marcia Fargnoli. Images: Earthrise by Apollo 8 astronaut William Anders. Community march by Rob Knowles.