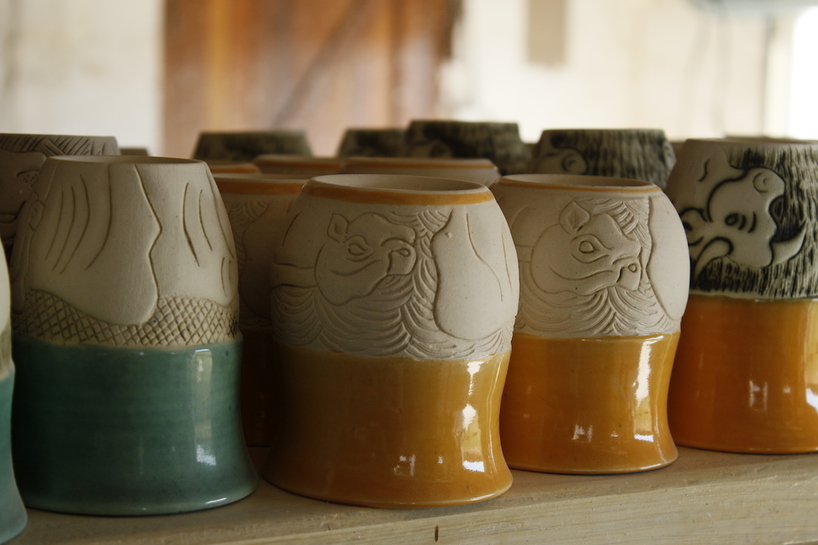 Kariega Game Reserve is proudly South African and wholeheartedly committed to responsible tourism. We place equal focus and passion on guest experience, conserving, preserving and protecting all life forms on the reserve and empowering and uplifting our neighbouring communities.
Our curio shops are an extension of this ethos. Everything in the shop is sourced, first and foremost, as locally as possible. We also give priority to items made in South Africa and from other African countries. We only carry one item that is made in China. We really do believe that "local is lekker." Lekker can be loosely translated from Afrikaans to mean awesome and can be used to describe an object, person or event.
Nothing in our curio shops are mass produced, but rather handmade or manufactured on a small scale and selected especially for our safari guests.
Curio Shops Support Locals: Conscious Consumerism
The Kariega curio shops also support conscious consumerism. Our guests can enjoy some retail therapy and also support good causes.
Look out for the below product ranges that are made literally on our doorstep and also support our local economy.
Meshack Masuku Ceramics, crafted in Kenton-on-Sea
Photos taken by Kariega rangers and printed in Kenton-on Sea
Handmade soaps from Sud Soaps in Bushmans
'Thwalo' authored by local resident, Eve Clayton
The curio shops also donates the proceeds from the sale of the Kariega playing cards and Rhino Tears Jewellery to the Kariega Foundation's Save the Rhino Fund, which supports our anti-poaching initiatives on the reserve.
Shop Local and Save The Environment
We get super excited about our eco-friendly gift bags which enable our guests to shop and save the environment at the same time! Once you are home our eco-friendly gift bags make the ideal biodegradable tree planters!
Did you visit any of the Kariega curio shop and take something local and lekker home? Tell us all about it by posting on our Facebook page or share your story and tag us on Instagram.