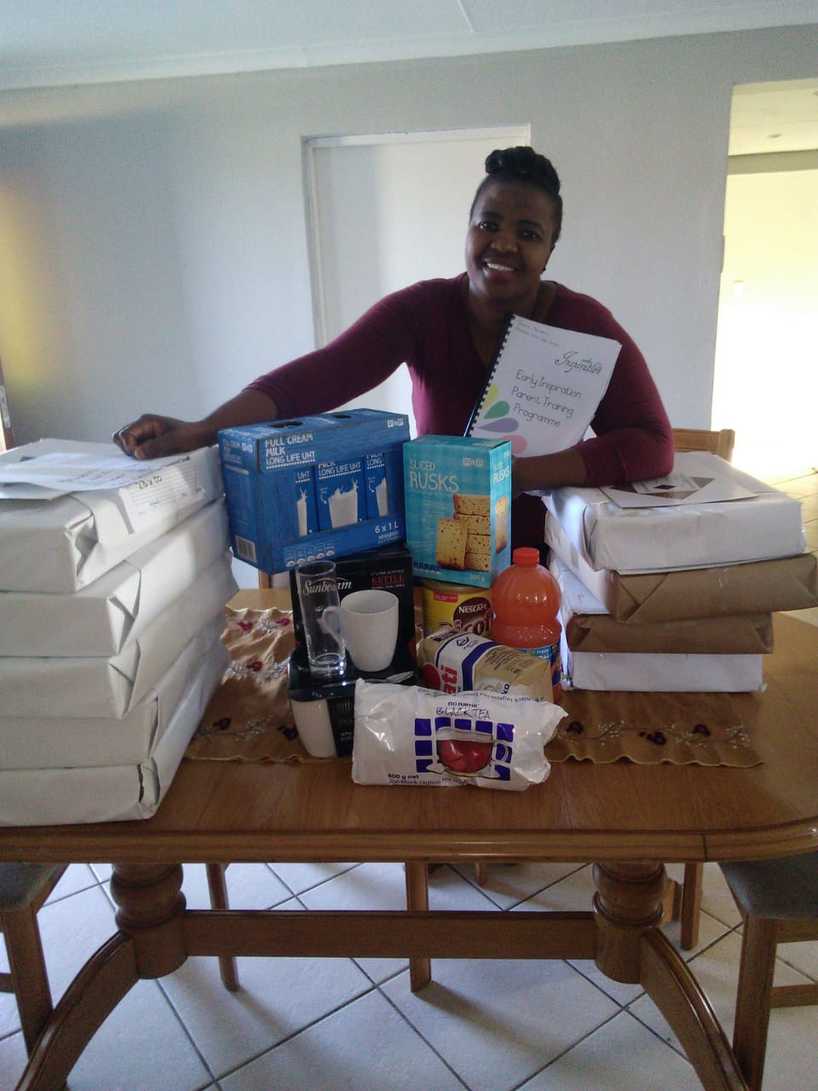 We are so proud of Phumla Nombewu, principal of Rainbow Day Centre in our nearby community of Klipfontein. Phumla was selected to complete the Early Inspiration level two practitioner training this year and is emerging as a shining star in our community.
We believe that the future of our country lies in the hands of our youth and that education is the vehicle to create opportunity and sustainable living. Our particular areas of focus for education are Early Childhood Development (ECD) and Environmental Education (EE). Research shows that the most critical neurological development that lays the foundation for all learning takes place in the first five years of life, before a child has even entered into school. Our Kariega Foundation operates and supports various community projects in these areas. The projects are directly funded by contributions by every Kariega Game Reserve guest via the Kariega Foundation conservation and community levy.
Early Childhood Development Shining Star
The Kariega Foundation partnered with specialist ECD training organisation Early Inspiration to assist us to sustainably support children, parents and teachers in our neighbouring communities. This year Phumla is one of four practitioners that the Kariega Foundation has invested in to complete the training.
The Early Inspiration training programme is designed specifically for current or prospective practitioners who deal directly with children under the age of six and who need to acquire skills which will enhance the overall development of these young children. The eight month training programme includes eight modules which focus on the holistic development of children. One of the focal areas is parent capacitation and engagement, traditionally a challenging area for the ECD principals in impoverished communities.
During Phumla's latest training she was also provided with resources to go out and host principal-parent sessions. These interactions help to share knowledge with parents and assist them to better understand their child's development. This knowledge will hopefully assist parents to further support their children's mental, physical and emotional growth as well as connect them with the principal with their child's school.
Phumla hosted the first session very successfully. She discussed the role of parents and community members to ensure that the basic needs of their children are met. Phumla's feedback was very impressive and detailed how the parents responded and participated during the meeting. Phumla intends to host more sessions to grow parental and community support of her centre and involvement in their children's education and well-being.
Community Shining Star Changing Lives
This is the first time Phumla has received ECD relevant training since establishing her ECD centre at the beginning of 2018. She has emerged as a really promising practitioner and shining star in her community. Phumla expressed a heartfelt thank you to both Early Inspiration and the Kariega Foundation. She wrote:
"You have changed my life. Since I met you in this year, I have learnt a lot of things about being a practitioner. I started my day care with empty hands and an empty heart, but I knew what I wanted to do. I didn't know where to start, but the people of Early Inspiration and the Kariega Foundation helped me achieve my goal."
Get Involved to Help Children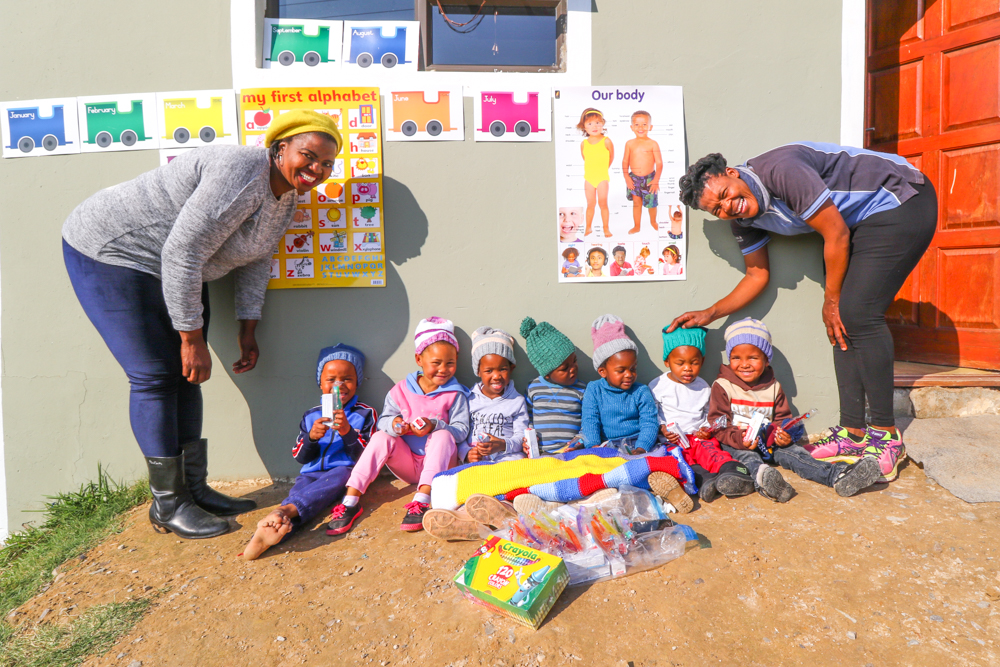 Are you planning a Kariega safari and wondering if you can bring anything that will help young children in need? If so, please take a look at the list of needs for the 300 children in early learning centers that we support. These include food, stationery, clothing, first aid, kitchen, sport and other supplies. Every item donated by Kariega guests is hugely appreciated.
The needs of our various community projects are listed on the Pack for a Purpose website and we would so appreciate it if you would bring any of these items using the available space in your luggage.
Pack for a Purpose is an international organisation with the mission to to positively impact communities around the world by assisting travelers who want to take meaningful contributions to the destinations they visit. We have partnered with Pack for a Purpose and uploaded our requirements lists to their website. Our lists are updated regularly so safari guests can choose which items they would like to bring and can rest-assured that those items are exactly what is needed.
If you would like to donate funds towards any of our community projects, bring items in your luggage or find out more about any of our projects please contact our Kariega Foundation on foundation@kariega.co.za.