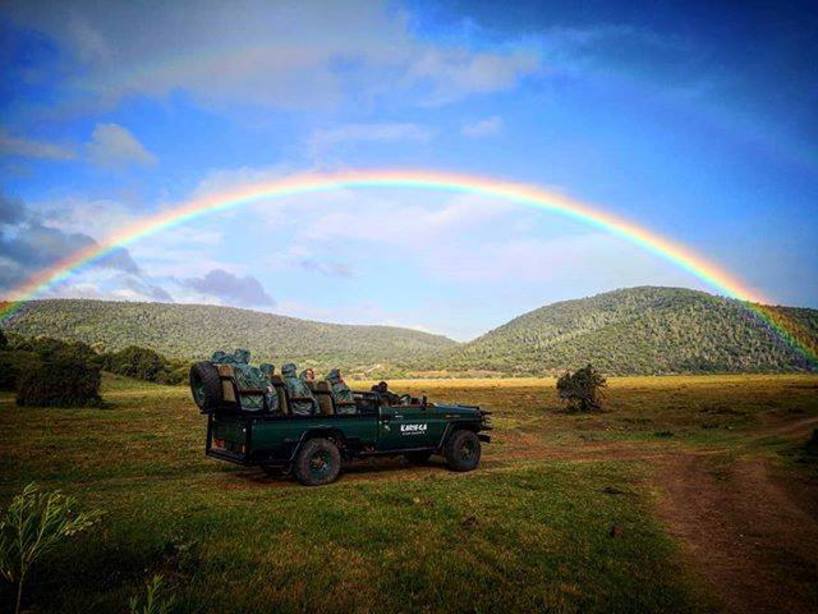 Are you looking for the best South African malaria-free safari destination? If so, you have come to the right place! Kariega Game Reserve is located in the Eastern Cape region of South Africa and offers a superb Big 5 safari experience all year round. 
The risk of malaria weighs on the minds of many safari planners. Anti-malarial medication often has side-effects and is expensive. This is especially true for families, especially those travelling with young children. We offer a world-class safari without the worry of malaria.
South African Malaria-Free Safari Options
Malaria is a disease transmitted to humans via the bite of a female Anopheles mosquito. It is is a real and present danger in many African countries. South Africa is the only country in Africa that officially offers a malaria-free safari experience. The malaria-free safari areas are the Eastern Cape (where Kariega is located), the North West Province and the Waterberg. The Kruger National Park and private reserves in the greater Kruger wilderness are all situated in a malaria area. All other African countries that offer big game safaris come with a risk of malaria. Even the Kenyan Highlands has a low risk of malaria, especially after the rainy seasons. South Africa is your best bet for a malaria-free safari.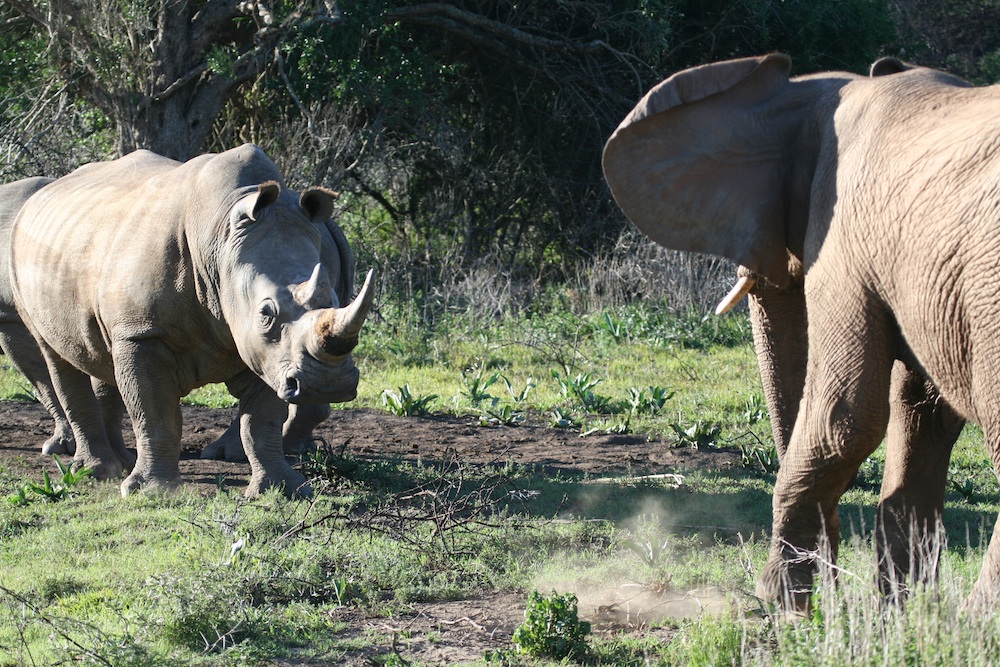 Choosing a malaria-free safari does not impact on the quality of your game experience. Kariega Game Reserve offers close-up experiences with Big 5 wild animals and over 400 birds. The gradual growth and development of our expansive 10,000 hectare reserve is one of the most accomplished conservation projects in South Africa. Kariega's landscape and topography is arguably the most beautiful of all the Eastern Cape game reserves, resulting in stunning views and vistas. Kariega also enjoys extremely high game carrying capacity which results in exceptional game viewing and birding experiences. Our reserve incorporates pristine African wilderness and two navigable rivers, just 10 minutes from Kenton-on-Sea and 80 minutes from Port Elizabeth.
South African Malaria-Free Safari Honeymoon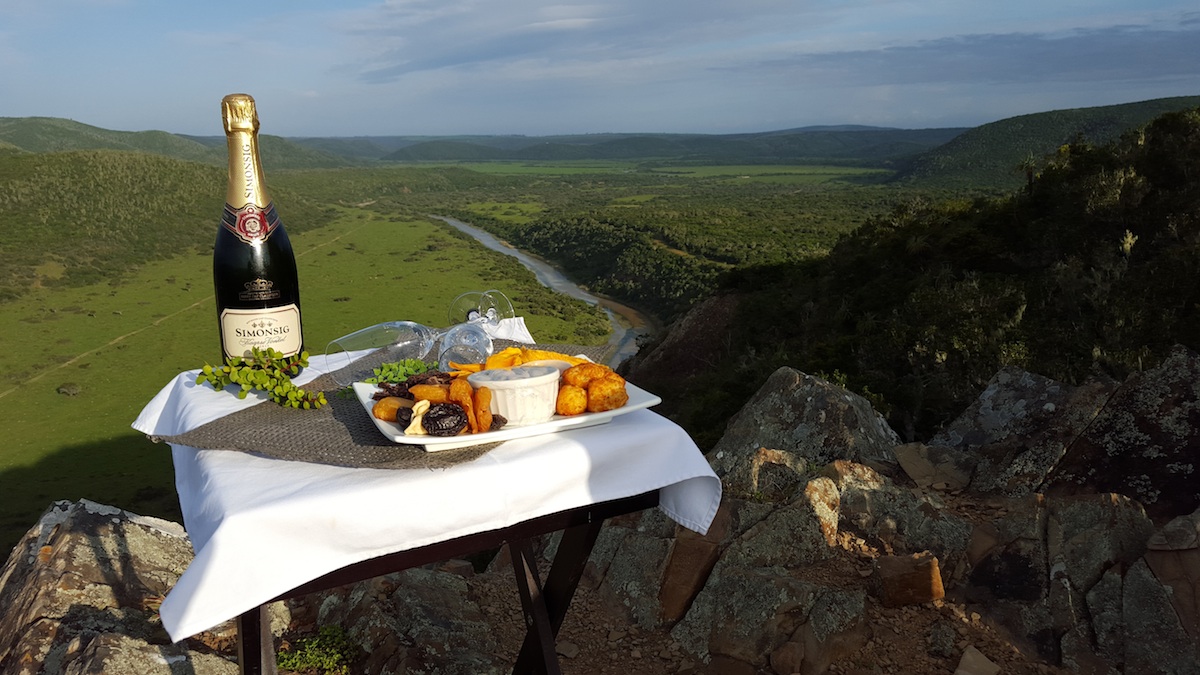 This is where you should come for your malaria-free honeymoon! Kariega Game Reserve is one of the most popular South African malaria-free safari destinations for honeymooners. Some of the reasons why you should include Kariega in your honeymoon are:
Safari and beaches are the most popular experiences on any honeymoon itinerary and Kariega Game Reserves offers both!
Kariega offers an exceptional safari experience at four honeymoon-friendly lodges at various levels of luxury for differing budgets.
Kariega honeymoons are easily accessible by road and air and of course - malaria-free.
Read the other reasons why Kariega offers the best South African malaria-free safari honeymoons. Or if you don't believe us, this comment by recent honeymooner Stephen Donnelly sums it up beautifully:
"Our honeymoon under the African sky as the wild animals wandered, hunted, slept and ate within feet of us was a powerful, magical and unforgettable experience. It will stay with myself and wife for ever. Not forgetting the hundreds of photos to remind us of these fantastic creatures. Nowhere else on earth can one experience these feelings unless you are here. Live the moment as we don't get many."
Best South African Malaria-Free Family Safari Lodges
Two of our safari lodges cater for families with children and offer the best South African malaria-free safari for families. If you are looking for a malaria-free family safari then Main Lodge and the Homestead will work best for you.
Safari accommodation at our relaxed and friendly Main Lodge is in spacious log chalets, each set in the African bush with large viewing decks overlooking the reserve. The chalets provide a comfortable and private space for families to connect between game drives and after dinner. The chalets have one, two or three air-conditioned bedrooms, each with its own bathroom, and can accommodate up to six people. Main Lodge also offers a Kids on Safari programme with specialised children's activities.
The Homestead is a private lodge set in a remove part of the reserve and is the perfect lodge for the sole use of a family of up to 14 people. The lodge includes dedicated hosts, game ranger and cook. Families have the flexibility to plan their day according to their own specific needs. The Homestead has seven spacious bedrooms, all en suite, a bar, swimming pool, large fenced garden, satellite TV, playroom for children and spectacular views.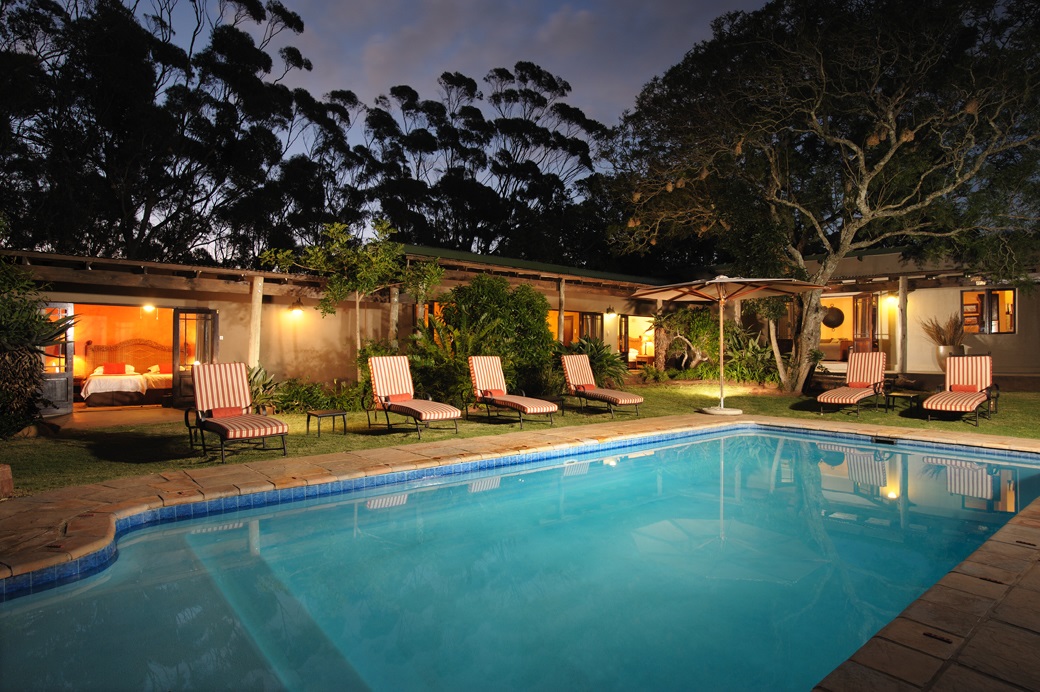 Best South African Malaria-Free Safari Lodges
Browse our range of malaria-free safari lodges to see what best suits your requirements or simply contact our reservation team. We can also offer assistance to create the best South African malaria-free itinerary. Visit our tours page for ideas and contact us for suggestions.
Did you enjoy an amazing malaria-free safari at Kariega? Would you like to share your memories with us? If so, please share your stories, photos and videos with us via Facebook, Instagram, Twitter and YouTube. You are welcome to post any questions or comments below.