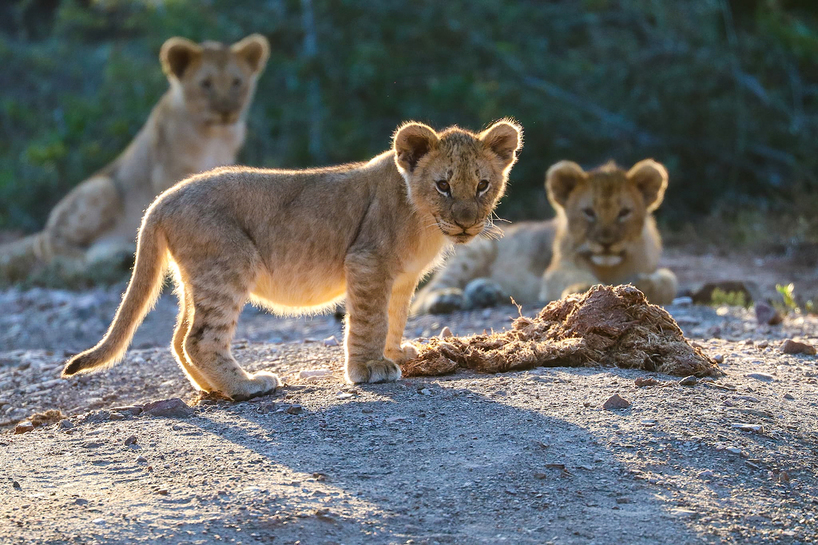 We are delighted to announce Clare Cheeseman, as the winner of the Kariega Facebook Wildlife Photo Competition 2021. Clare is a fellow South African and lives in East London, not far from Kariega Game Reserve. Claire captured this spectacular photo of our lion cubs while on safari at Kariega Game Reserve in September 2020.
Kariega is one of Claire's favourite places to visit and she has been doing so for the past six years. The memories she shared of her various visits to Kariega Game Reserve really warmed our hearts. Claire writes:
"I have stayed at Main Lodge, River Lodge and the Homestead. From the friendly staff, comfortable lodges, great food, local entertainment, knowledgeable guides and many superb animal interactions, no two experiences have ever been the same. Everyone always goes the extra mile to make your stay as memorable as possible. I have never left feeling disappointed.
From a herd of elephants surrounding you, just meandering on the plains, to the silence of a pin dropping when a rhino or lion walk past your vehicle, so close, that you could literally touch them. At that moment realising how vulnerable and insignificant we are in comparison to these majestic animals. These are the kinds of experiences one never forgets."
Thank you Claire! The next time you visit us you will be staying at the beautiful Ukhozi Lodge on a fully complimentary basis as the winner of the 2021 Kariega Facebook Photo Competition. Congratulations and thank you for your wonderful review of Kariega.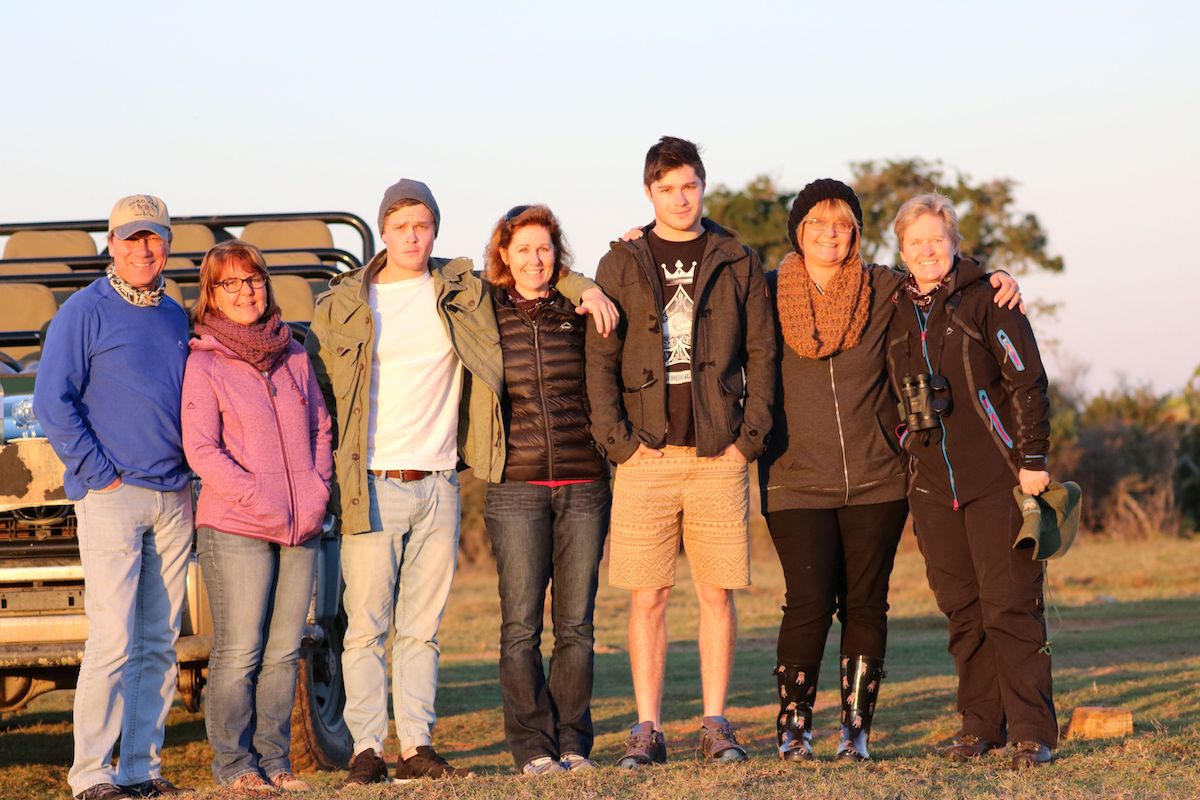 Kariega Wildlife Photo Competition Winner 2021: Claire Cheeseman
We chatted to Claire about the circumstances 'behind the lens' that enabled her to capture the beautiful winning wildlife photograph.
Claire describes that she was out on a morning drive with Themba, the field guide from the Homestead safari lodge. Themba had warned the group that the lioness and cubs had not been seen for a couple of days, but it was worth taking a chance and heading in the direction where they were last spotted. After about half an hour, the lioness appeared out of a thicket on a hill in the distance. And there behind her were the four little fluff balls in tow. There was much anticipation in the group as Themba expertly drove the vehicle towards the lions. Fortunately, the lioness remained near the road, and Claire's group were able to watch them in the wilderness for about 45 minutes.
Clair says, "It was incredible to see them interact, playing and jostling with one another, until mum called them and they all obediently followed. This pic was the last we saw of the cubs before they headed off into the bush."
Claire used a Canon EOS 77D and Canon 100-400mm lens to capture the image.
Behind the Lens: Once in a Lifetime Moment
Claire was very surprised but absolutely thrilled to win the 2021 Kariega Facebook Photo Competition.
For as long as she can remember, she has had an interest in wildlife and enjoyed spending time outdoors and in nature. Claire is fascinated by how ecosystems are uniquely intertwined and is in awe as to how intricately each creature, big and small, has been crafted. Photography enables her to capture a moment in time and allows her to reflect and share experiences with others.
Capturing the winning photograph was one of those 'once in a lifetime' moments. Incredible to witness new life in a species that is under threat, but at the same time wondering if they would survive the elements of the African wilderness and grow up to one day have their own cubs.
How To Enter the Kariega Facebook Wildlife Photo Competition
Do you think that you could be the 2022 winner of Kariega's Facebook Wildlife Photo Competition?
Entry into the competition could not be easier. If you have already enjoyed your Kariega safari, simply upload the best wildlife shots from your trip to the Kariega Facebook page.
If a Kariega safari is still on your bucket list, contact our friendly reservations team today and make a booking. If Covid-19 has taught us anything, it is to seize the moment! We would love you to join us for your African safari.
Need inspiration? Here is a selection of beautiful photographs taken by Claire Cheeseman while on safari at Kariega Game Reserve in South Africa.