Behind the Lens: 2020 Photo Competition Audience Favourite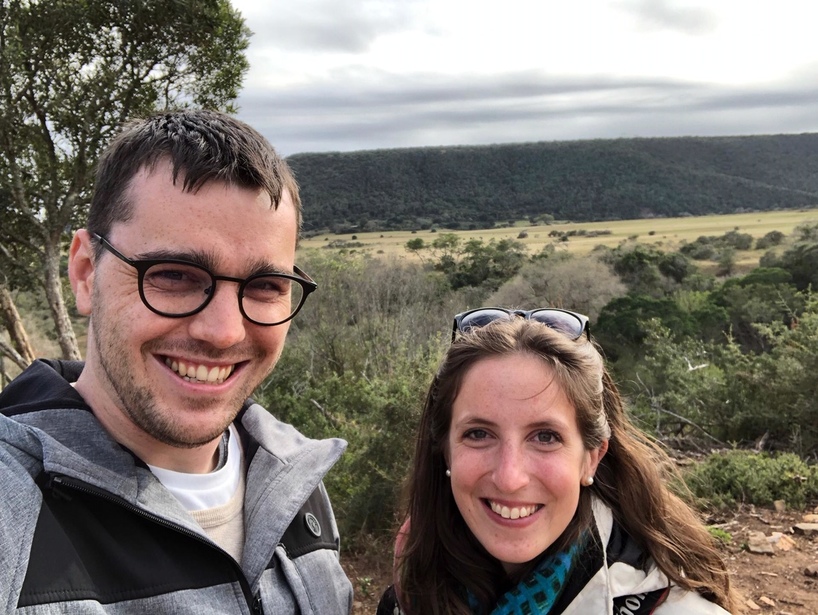 It is our pleasure to share the story behind the lens of Martine Theisen who was selected by all of you as the 2020 Photo Competition Audience Favourite winner in our annual Kariega Facebook wildlife photographic competition. Martine's enchanting photograph of a baby elephant under its mother received the most likes from our Facebook community and has won an all-inclusive two night stay for two at our Ukhozi Lodge.
Martine and her boyfriend Gregory visited Kariega in September 2019 from Zurich, Switzerland. Our behind the lens interview with her is well worth a read.
2020 Photo Competition Audience Favourite: Martine Theisen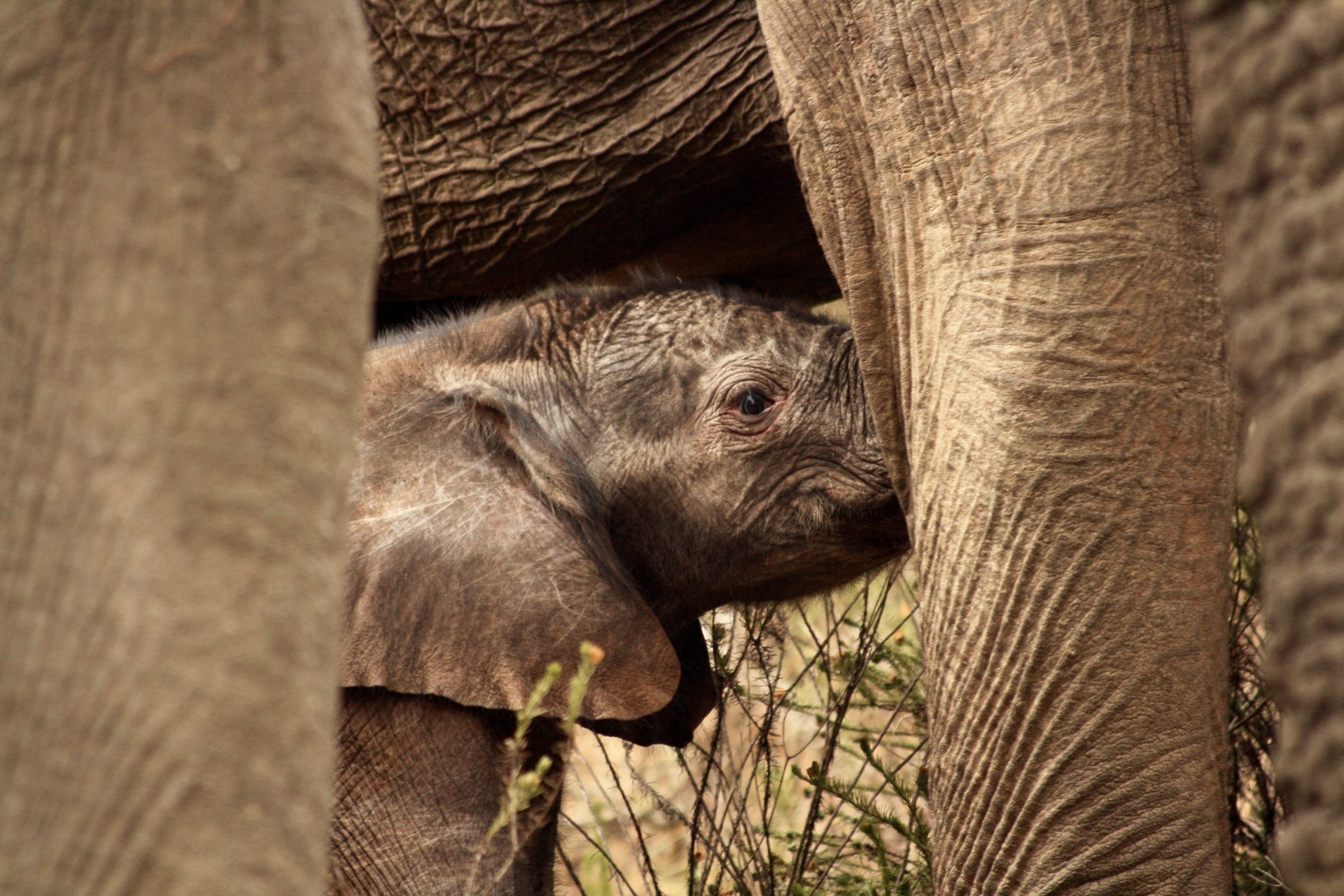 "I took this picture at Kariega on 24 September 2019. This afternoon was rather rainy, but our guide Matt was motivated as always! We drove across the game reserve for about half an hour, not seeing many animals at all. The guides were sharing information about wildlife through the radio but none of them could find any elephants.
Then suddenly Matt called out: "There!! Elephants!!' They were so far away, at first I did not even see them with bare eyes. We drove there as fast as possible. When we arrived near the place where the elephants hid, the elephant bull was not amused to see us and made it very clear with one step towards us. So we approached step by step very slowly and then we understood why he was acting like this. Between the giant feet of the elephants was one small newborn elephant baby. The one in my picture!
I used my Canon EOS 1000D camera with settings: Canon EF 70-300mm f/4-5.6 IS USM ISO 800 300mm 0 ev ƒ/5.6 1/60.
I was a bit scared at first when we saw the elephant bull and it was nervous. But then when I saw the little elephant calf, the fear was all gone. And also the cold and rain was forgotten! This was only the second day of our vacation in South Africa, but I knew then already, no matter what was still to come, that it would be the best vacation ever!
Kariega was the first stop on our trip. When we arrived, we were welcomed by our guide Matt. We stayed at Kariega for two nights and went on four game drives. The group with whom we shared the game drives were really nice and fun. The first day we had a fantastic sundowner during our game drive! We saw so many animals. 
I have to give a big thank you to our guide Matt who did not spare any efforts in reading footprints, driving around and not giving up until we saw as many animals as possible. Once we followed footprints of a lion and indeed we found the two male lions a short time later. On the first evening we saw rhinos in front of the reception, this was also stunning! On another drive we saw hippos in the river and with them was a baby hippo that was exercising at diving and holding its breath. That was so cute!
The food was great and all the people working at Kariega were very nice. I can only recommend Kariega Game Reserve to all people who will visit South Africa. It was absolutely amazing!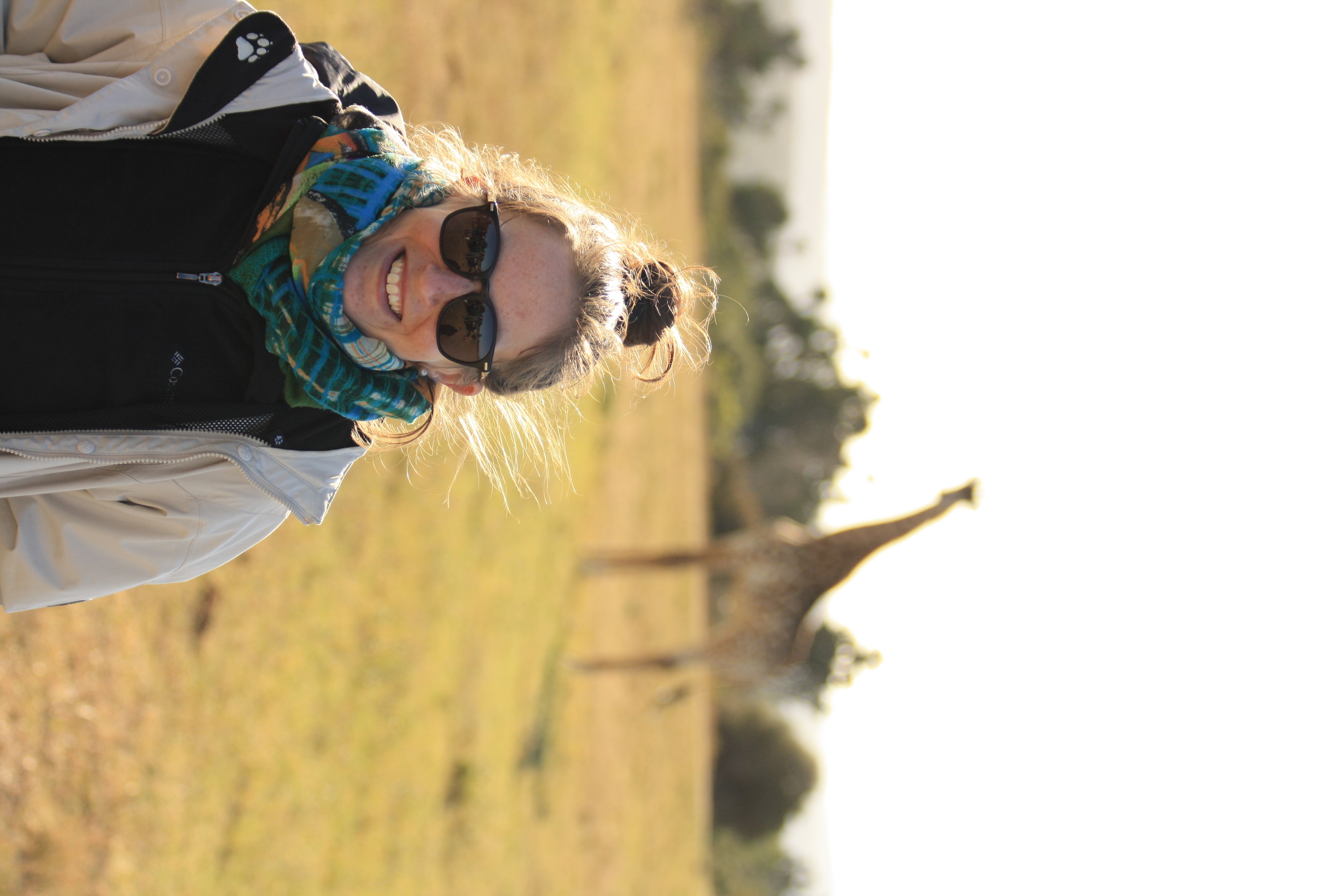 I am 27 years old and originally from the small country of Luxembourg. At the moment I'm living in Zurich (Switzerland). I studied pharmaceutical sciences and am working in a pharmacy. In my free time I love to spend time with my friends and family, to hike (which is also based on the reason that the alps are not far out of reach) and read a lot.
I have enjoyed taking photographs since I was a teenager. I mostly take photographs when I'm on vacation. I'm not an expert at taking photographs with special settings, but since our vacation in South Africa, I'm thinking about getting a bit deeper into the science of photography.
And animals, what's not to like about animals?! I have loved animals since I was a kid and I have always dreamed of seeing elephants, lions and other wildlife in their natural environment. 2019 was finally the year to fulfil this wish on safari at Kariega Game Reserve.
I was more than happy when I found out that I won! I'm so looking forward to coming back to Kariega Game Reserve. The day I found out that I won the stay at Kariega, my boyfriend and I enjoyed an apéro on our small balcony and raised our glasses to our next vacation in South Africa.
I will come back with my boyfriend Gregory whom I was with me during our first visit to Kariega. Unfortunately in these uncertain times we do not really know when it will be possible to travel again, especially to other continents. We are hopeful that the situation will calm down in the next few months so that we will be able to come again as soon as possible, maybe even already in 2021!"
Enter 2021 Facebook Wildlife Photo Competition
Entering Kariega's 2021 Facebook Photo Competition could not be easier. Simply share your favourite wildlife photos from your Kariega safari on our Kariega Facebook page. We will post a comment to let you know that your photo has been entered into the competition. Photos from any Kariega safari are welcome. Photos do not have to be taken during the year of the competition. The closing date is 30 April 2021.
Enter now and you could be one of the two winners who receive a complimentary two night stay for two people at Ukhozi Lodge on a fully inclusive basis. This luxury safari lodge is built from stone, wood and glass and nestles subtly into the landscape. The lodge, 10 suites and rim-flow pool all offer spectacular views of the river plains and wildlife below.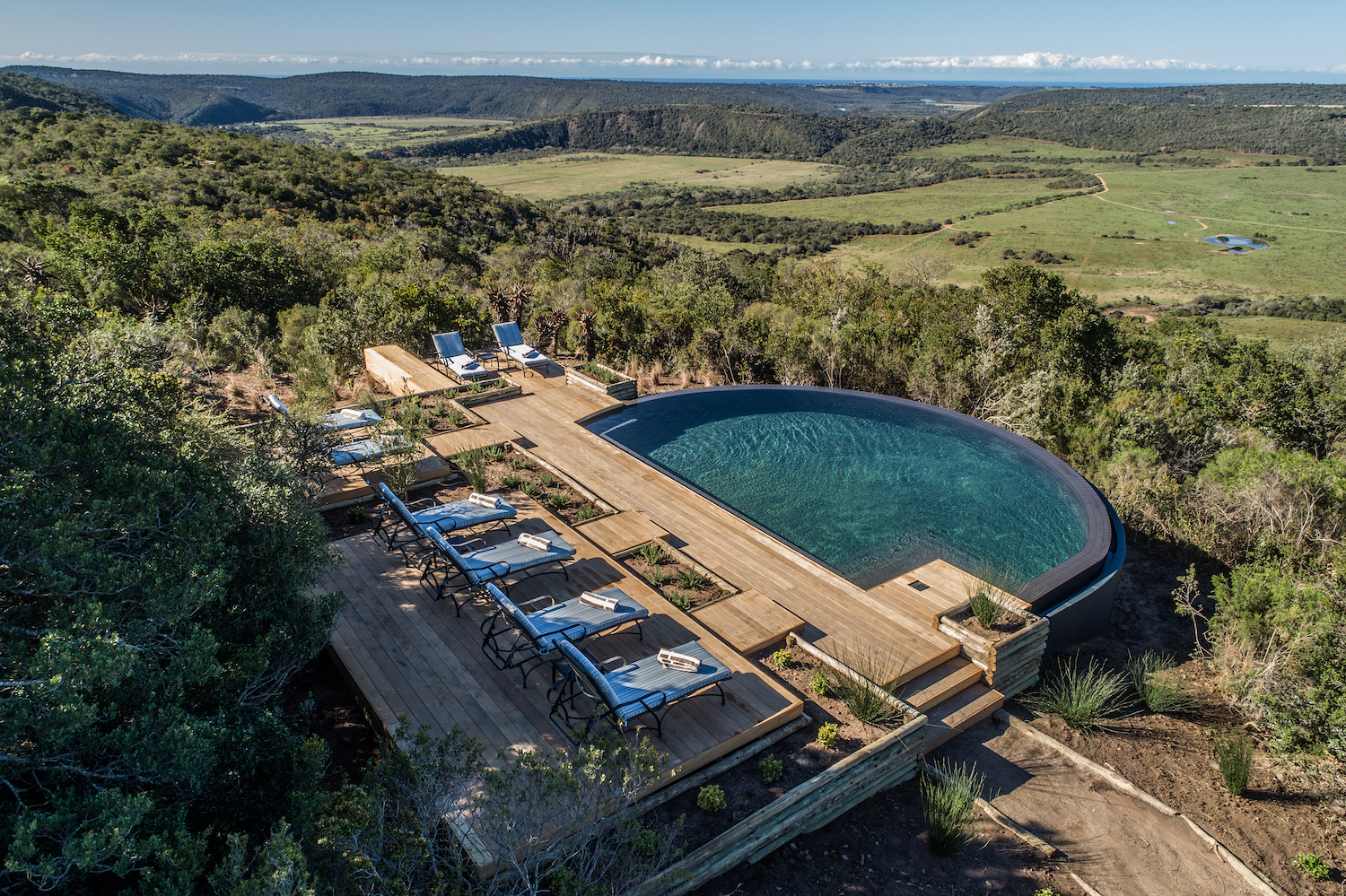 If you have any questions regarding how to enter our wildlife photo competition please leave your comment below and we will get back to you. You can also contact us via our Kariega Facebook page.
Enquire about your stay at Kariega Game Reserve and you can then take part in our 2021 Kariega wildlife photo competition!
Images thanks to Martine Theisen.