A Memory of Elephants At Kariega Game Reserve


Wildlife Updates
,
Videos

elephant
Anyone who has spent time in the Kariega Game Reserve with the elephants will resonate with the collective name for these magnificent mammals – a memory of elephant. They are so content and relaxed in their protected environment that they go about their daily business with little concern for game drive vehicles, rangers and guests, inviting us into their extraordinary world of family, friendship and fun, as depicted in this video. It is a memory that stays with you forever.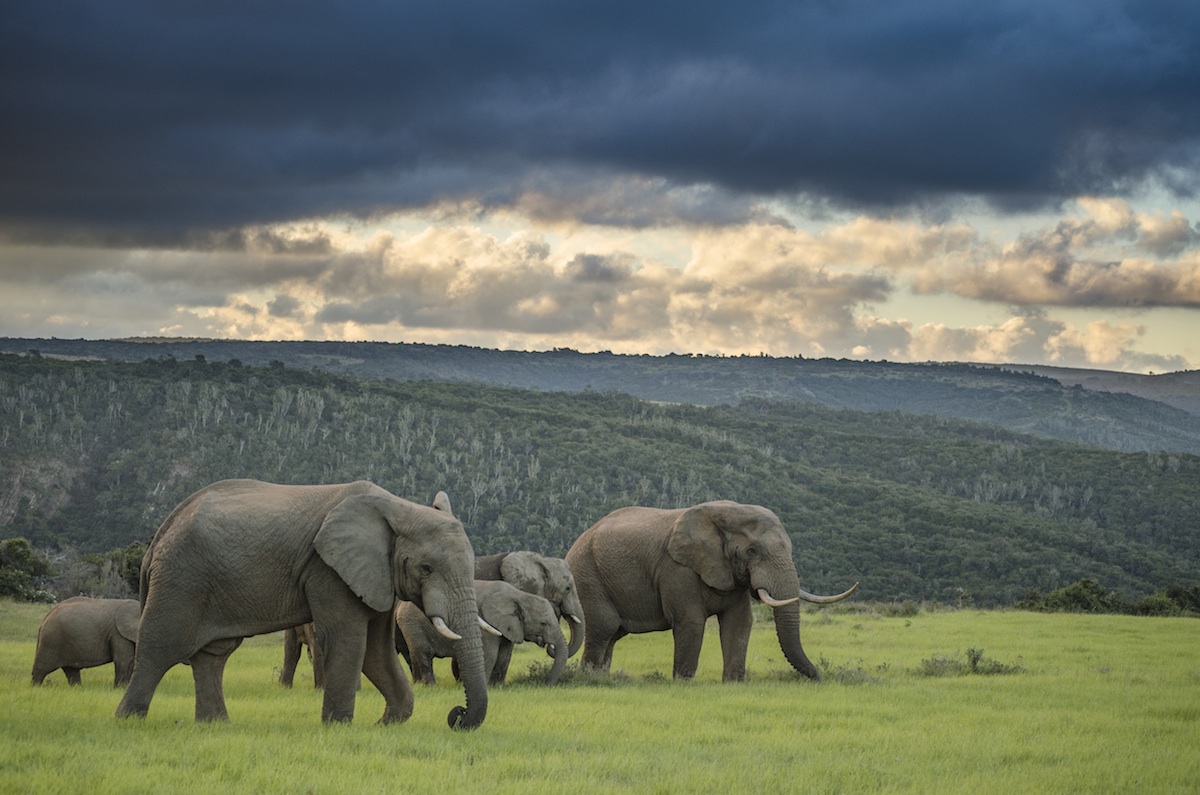 Elephant Reintroduction at Kariega Game Reserve
The reintroduction of elephant at Kariega Game Reserve started in 2004. An elephant family was relocated from the Sabi Sands Game Reserve bordering Kruger National Park and their matriarch still leads one of the growing and healthy herd on the reserve. Elephants have an exceptional memory and sense of direction. They are home-bodies and over time learn and remember all the best feeding and watering spots within their territory. It becomes the matriarch's job to lead the herd to these places depending on their needs. For this reason elephants do not like being re-located. It took the elephant family almost a year to settle into Kariega as their new home. During this time the matriarch used to walk them up and down our northern boundary with her trunk inches away from the electric fence looking for a way out to get her herd home to the Sabi Sands. 
Read more about Kariega's wildlife history.
In 2014 another elephant herd, including the matriarch and several calves, made their home at Kariega. They continue to grow and thrive. Read about their release at Kariega Game Reserve.
Elephant Population Threatened in Africa
While the elephant population at Kariega Game Reserve is thriving, the species is under threat in many other African locations. Recent figures released by conservationists show that the overall elephant population has declined by 97% in less than a century. This is attributed largely to the popularity of ivory in Asian countries, especially China. Conservation experts say that our elephants will only be safe when people in the east accept that they do not need ivory and there is a complete ban on all ivory trade.
Elephants in Africa Need our Help
If you would like to help the elephant in Africa you can offer support to these two organisations working on behalf of our elephant to affect change both in Asia (to reduce demand among consumers) and in Africa (to help protect elephants in the wild from poachers).
On behalf of our very happy elephants, who grace us with their presence and give us insight into how intelligent and loving a species they are… thank you. We never want to live where we only have memories of elephants.
Photo thanks to ranger Louis.