5 Interesting Facts: Impala Ram Rutting Season
During May 2020 we sadly won't have any guests on the reserve to view the impala ram rutting antics or to share interesting facts about this behaviour. Kariega Game Reserve in South Africa's Eastern Cape is temporarily closed due to COVID-19 will re-open to guests on 1 July 2020. However, we hope that you enjoy this virtual safari experience and our information about impala ram rutting season.
Impala rams fight each year around this time to determine who is the strongest and will thus win mating rights with the female breeding groups. The strongest male secures the spot as top ram for the rest of the year and so ensures that his genetics are passed on to the next generation.
This is a very tense time as the males are very aggressive towards other males and also chase the females around. During impala ram rutting season there is a lot of horn clashing and also some very strange guttural noises made by the rams.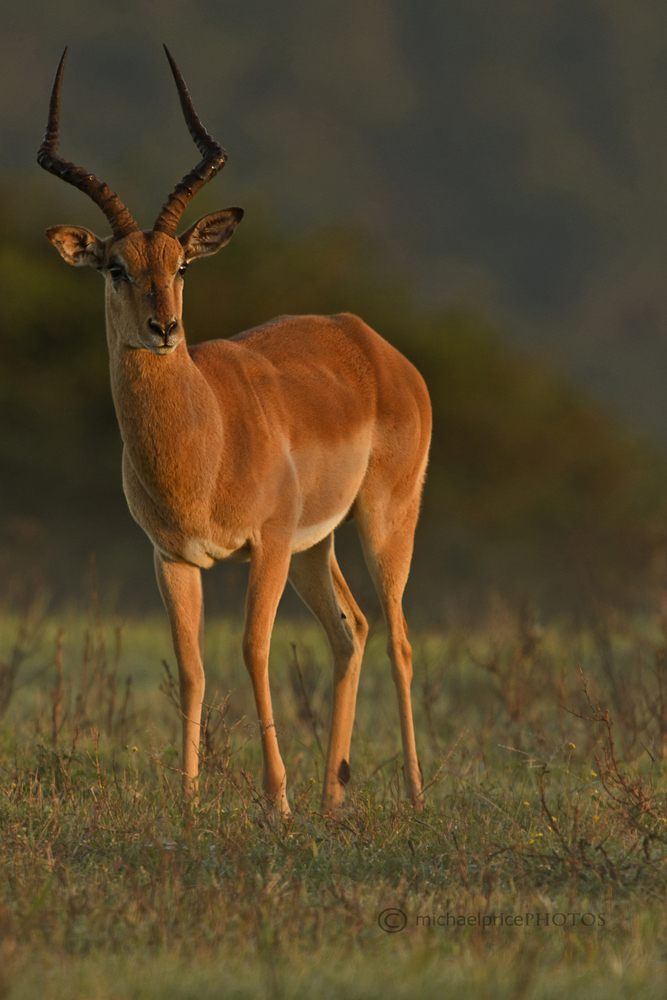 Top 5 Interesting Impala Ram Rutting Facts
Only impala rams have horns which usually measure between 45 and 92 centimetres (18–36 inches). Rams use their horns in the ram rutting season to fight for dominance.
The horns of an impala ram are made of a bony structure which is fused to the skull. There is a protective keratin layer covering this structure. During rutting season when impala rams fight, their horns can get damaged or even break off. The horns of an impala ram do not grow back like in deer's antlers.
To show their strength, agility and overall health impala rams can be seen jumping and bounding around during rutting season. Rams sometimes even do this in front of predators to show them that they would be wasting their time trying to catch them. The rams mostly jump and leap in front of the ladies to show off.
After the rutting season when the strongest rams have been crowned, the rams are rewarded with a harem of ewes (groups can be up to 50 females) and will mate with all of the reproductive ewes. Mating happens in a short period of about two weeks which results in all of the ewes in the group being pregnant and giving birth at around the same time. The lambing season in the Eastern Cape is usually early December.
Predators use the rutting season as an opportunity to take down tired and distracted impala rams. When the rams are fighting hard for their territory and herds of females, they don't always notice the predators waiting for them to make a wrong move.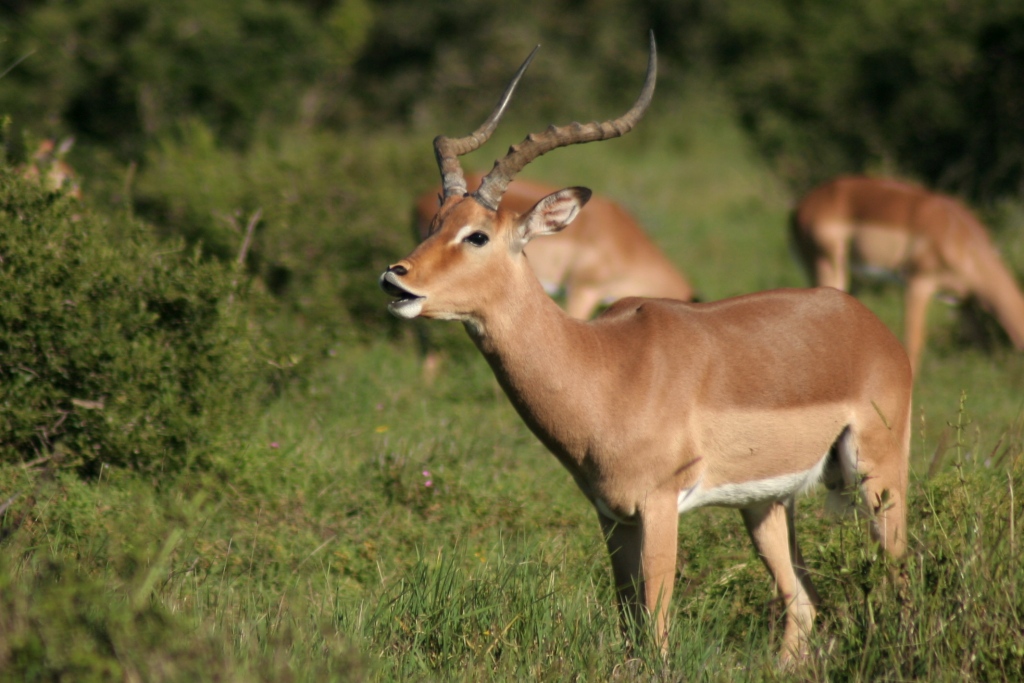 Post Your Impala Ram Rutting Photos and Win a Kariega Safari
Were you lucky enough to see impala ram rutting season during a previous year atKariega Game Reserve? If you have photos and videos of this interesting behaviour please share them with us by posting them on our social media channels including Facebook, Instagram, Twitter and YouTube. We would also like to read your comments about your impala sightings.
You can also enter your best photographs into the Kariega 2020 Instagram photo competition. The prize is a two night stay for two at our luxurious Ukhozi Lodge.
Our 2020 Instagram Photo Competition started on 1 July 2019 and will close on 30 June 2020. We select one photo each week. At the end of the competition all of the weekly winners will be reviewed by our panel of judges and one overall winner will be selected. To enter post your favourite wildlife photograph taken at Kariega on your Instagram feed, use the hashtag #KariegaPhoto in the caption and ensure you are following @kariega.game.reserve. Read more tips about entering the Instagram wildlife photo competition.
Video thanks to Fergus Clarke and photos thanks to guest Michael Price and Kariega's Jo Haesslich.