2020 Facebook Wildlife Photo Competition Winner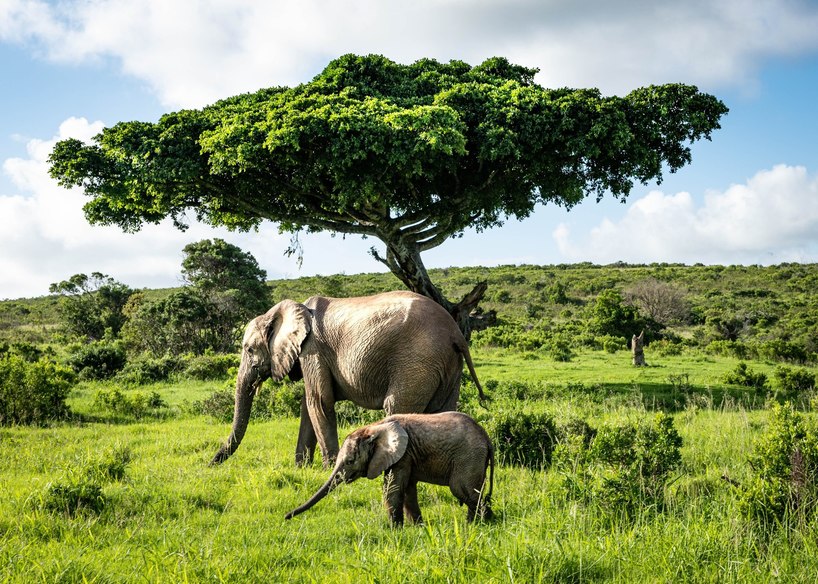 The 2020 Kariega Facebook wildlife photo competition is one of the highlights on our media team's calendar. We love seeing the wildlife images submitted by safari guests each month, deliberating over the finalists and selecting the winner.
It is a pleasure to share the story behind the lens of Santiago Donovan who was selected by the judges as the 2020 Kariega Facebook wildlife photo competition winner. Santiago's enchanting photograph of two elephants (above) wins him an all-inclusive two night stay for two at our Ukhozi Lodge .
Wildlife photographer, senior guide and judge Brendon Jennings comments:"The big open skies, sense of freedom, peacefulness and space creates an emotional connection. It is hard to explain. That's what I like about it."
2020 Facebook Wildlife Photo Competition Winner: Santiago Donovan
Santiago is an architect in Buenos Aires and he visited Kariega with his family in February 2020. Our behind the lens interview with Santiago is well worth the read.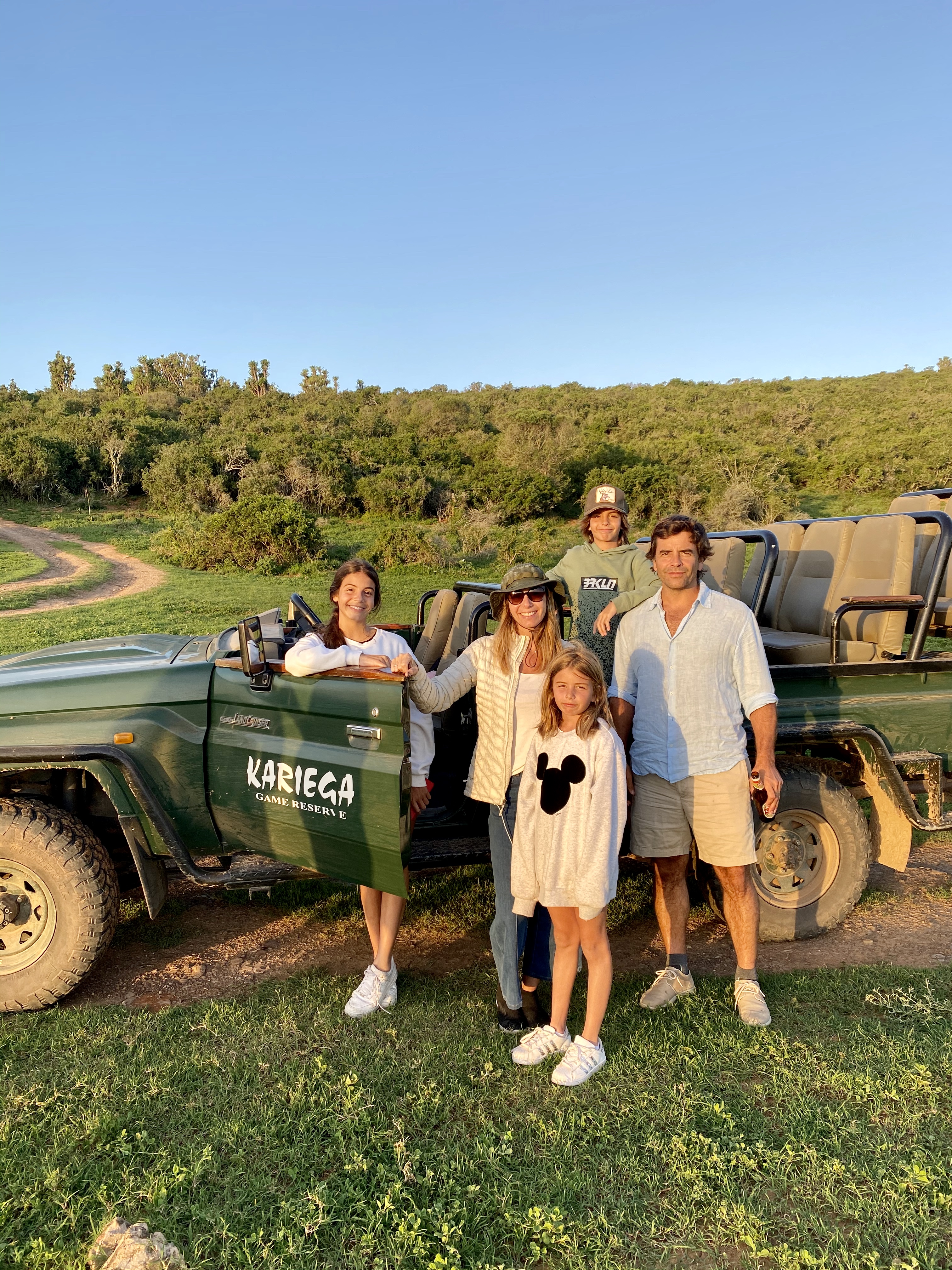 We went to Kariega last summer with my family (my wife and our three children) and had an unforgettable experience.
I took the photo on our second safari day in the afternoon. A big herd of elephants came out of the bushes and passed right in front of us into an open field. The mother and calf went straight towards a beautiful big umbrella-like tree. I had taken lots of pictures that day but suddenly the low sun came out of the cloudy sky and lit the scene completely. The colours got brighter and the mother and calf turned towards the sun just in front of the big tree. The composition was nice as I had three points of interests aligned at different planes in this green field and light blue sky.
My camera is a Nikon D810 with a Tamron 24-70mm 2.8 lens. The photo settings were ISO100 F8 1/250s at 46mm and I focused on the mother.
I had a nice sensation when I saw the photo. I think the place and moment was amazing, the feeling of the bright and rich colours of summer with the calm mother and calf in this open field just in front of this typically lonely tree made a good composition. The horizontal light gave a rich contrast which showed the tree and skin textures very well.
I am an architect, passionate amateur photographer and fly fisherman who loves being outdoors, constantly trying to capture the moments with my camera. I take it with me every time I travel with my family or go on a wildlife trip.
We live in the outskirts of Buenos Aires city in Argentina. Every time I have the chance we travel through the country, especially to the amazing Patagonia.
I was so happy to receive the news that my photo won the competition. I am delighted that I will have the chance to go back to Kariega as it was incredible! 
There were so many good photos in the contest, I couldn't believe it. I took thousands of photos during our two day safari so as to remember every detail. I sent some of them to the photo contest and framed others which are now hanging on my house walls.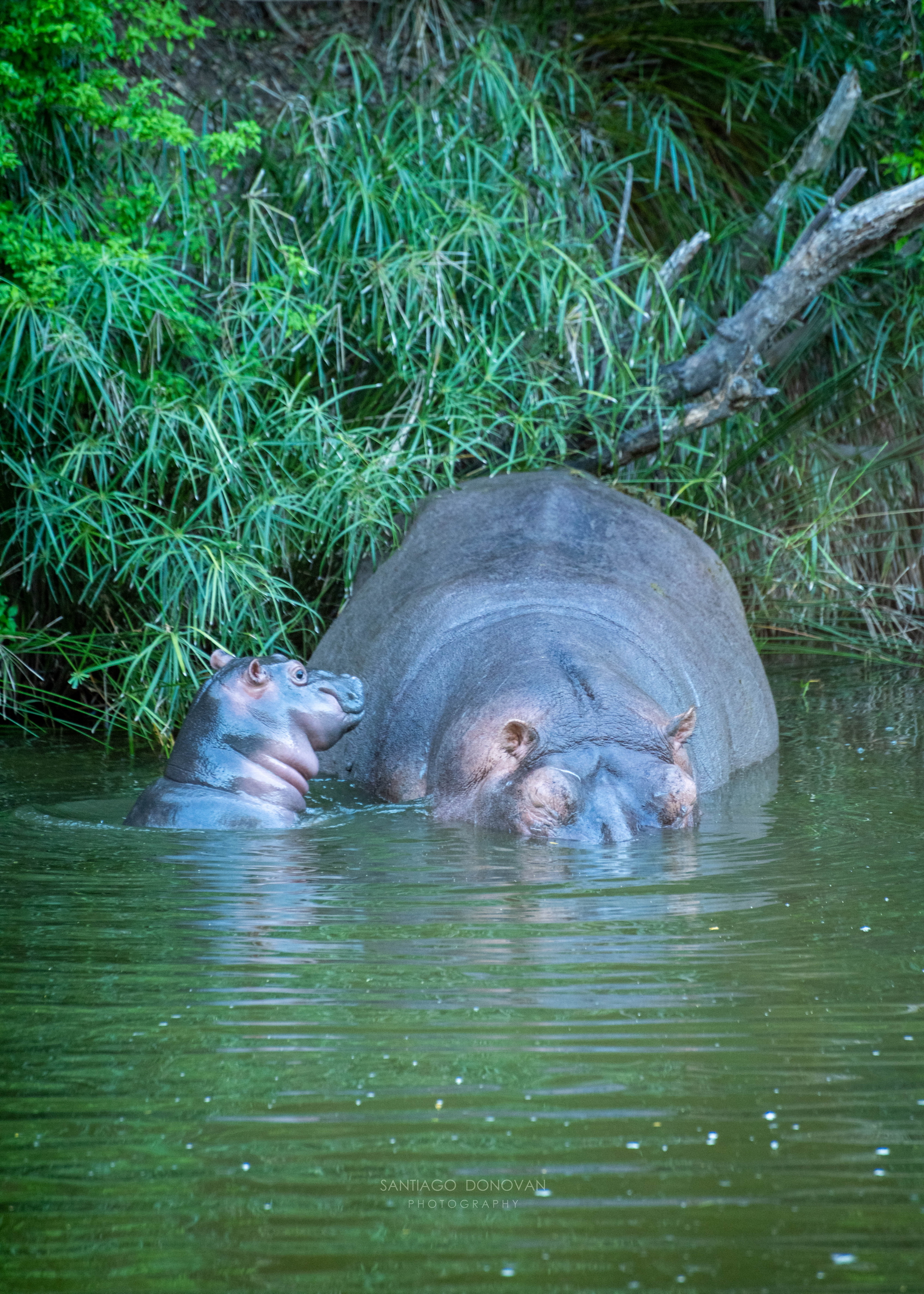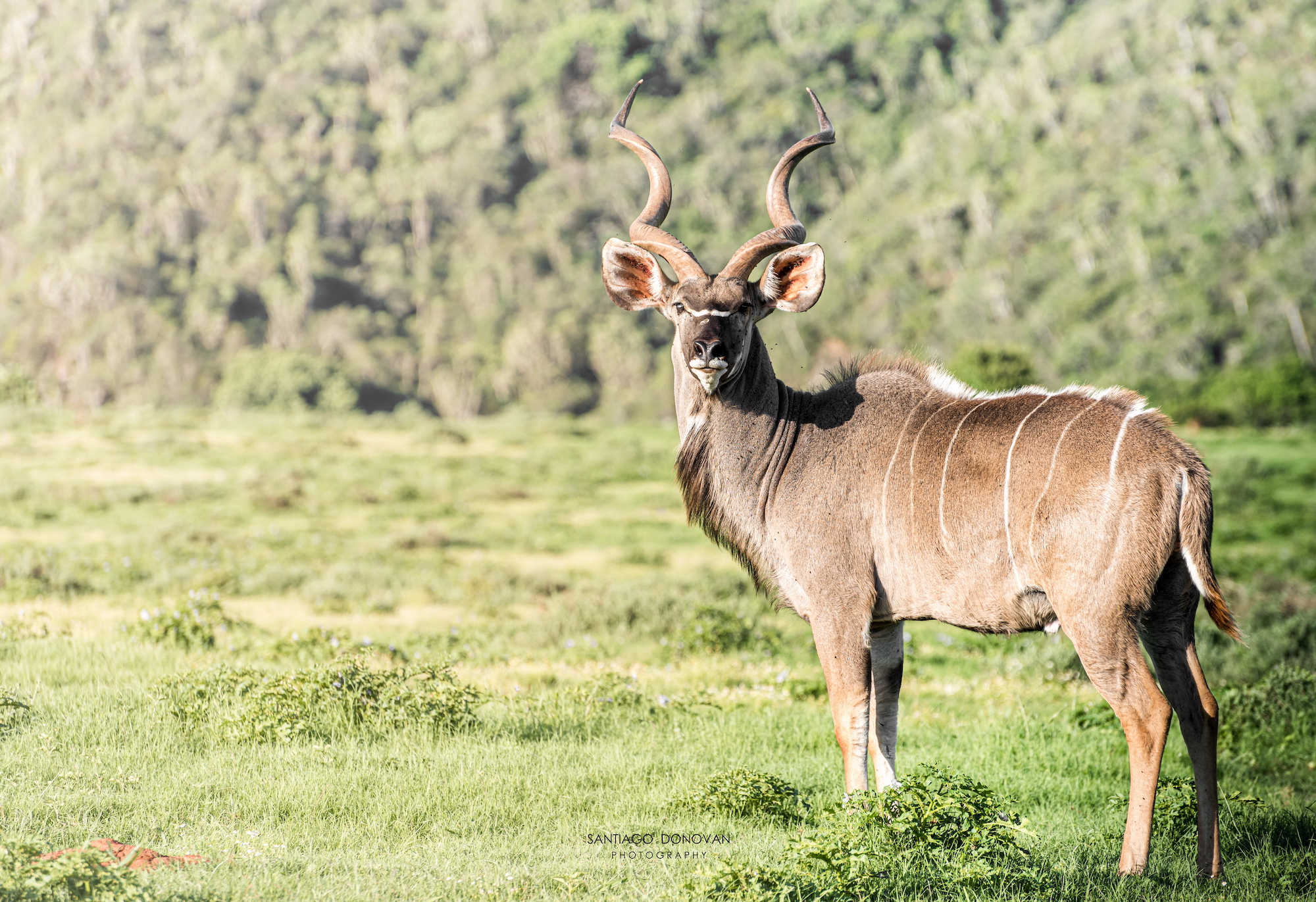 We had such a good time in South Africa last summer on our holidays with my family. Kariega was the last part of our trip and we enjoyed it so much! Everything was amazing, the lodge, the food and the staff, especially Lloyd Cowley who guided us and showed us every corner and species in the game reserve. 
Those moments having a snack and a beer at the side of the car watching the sunset and the animals from above are unique.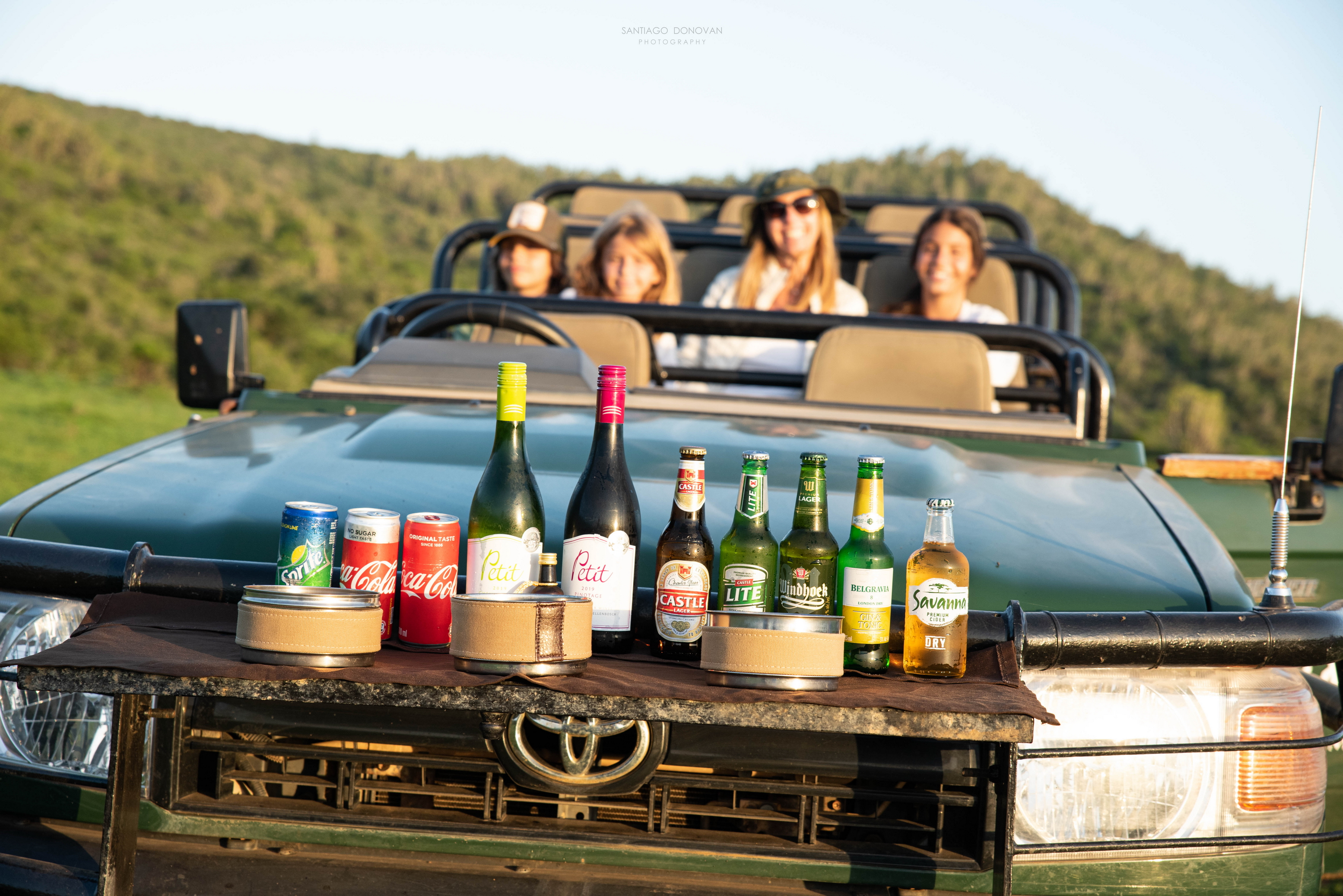 I am not sure yet when I will be able to go back to Kariega Game Reserve when this pandemic is over, but I hope I can go soon with my wife or my son. I just want to thank you all so much.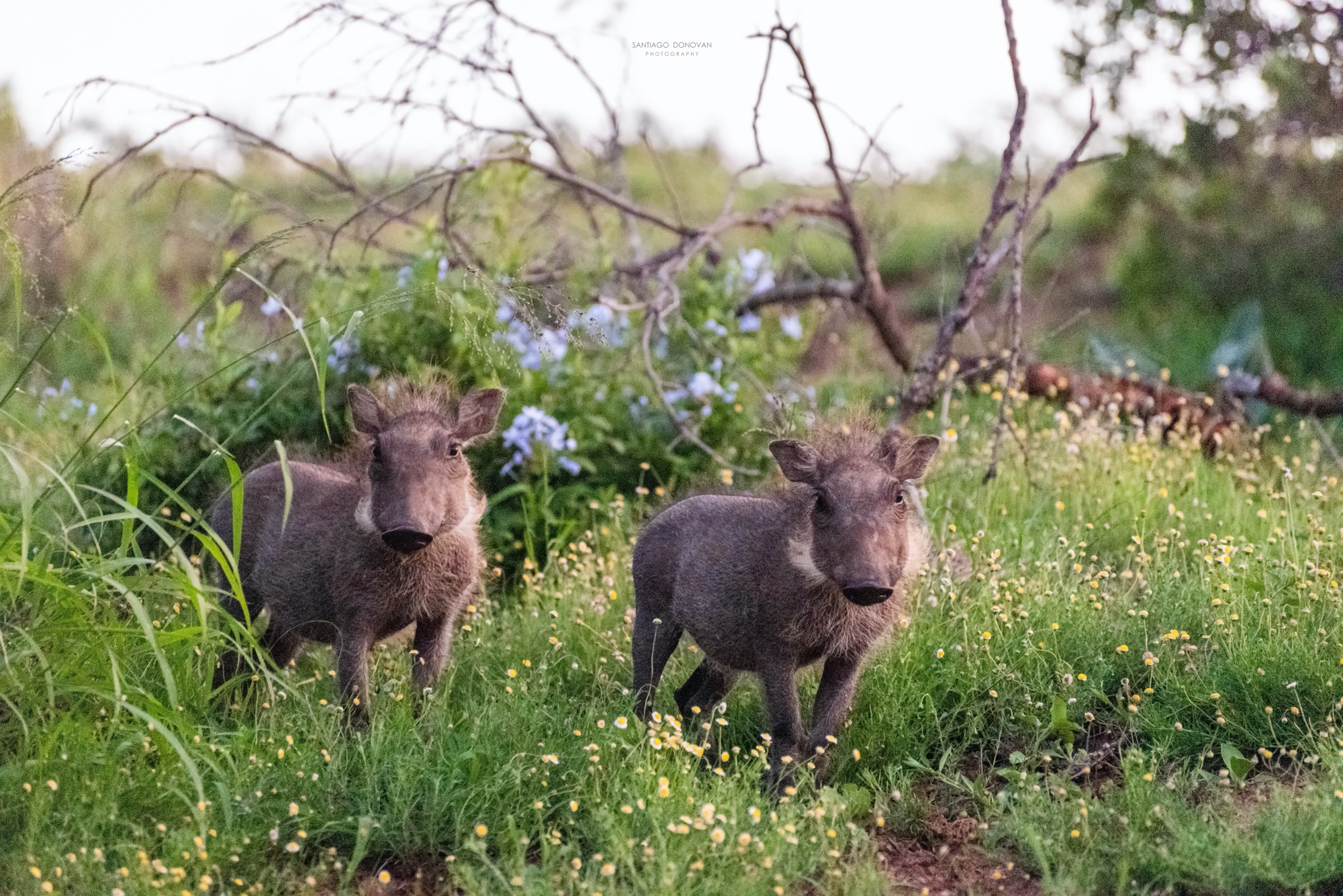 Enter 2021 Facebook Wildlife Photo Competition
Entering Kariega's 2021 Facebook Photo Competition could not be easier. Simply share your favourite wildlife photos from your Kariega safari on our Kariega Facebook page. We will post a comment to let you know that your photo has been entered into the competition. Photos from any Kariega safari are welcome. Photos do not have to be taken during the year of the competition. The closing date is 30 April 2021.
Enter now and you could be one of the two winners who receive a complimentary two night stay for two people at Ukhozi Lodge on a fully inclusive basis. This luxury safari lodge is built from stone, wood and glass and nestles subtly into the landscape. The lodge, 10 suites and rim-flow pool all offer spectacular views of the river plains and wildlife below.
If you have any questions regarding how to enter our wildlife photo competition please leave your comment below and we will get back to you. You can also contact us via our Kariega Facebook page.
Enquire about your stay at Kariega Game Reserve and you can then take part in our 2021 Kariega wildlife photo competition!
Images thanks to Santiago Donovan.