2019 Photo Competition Audience Favourite Winner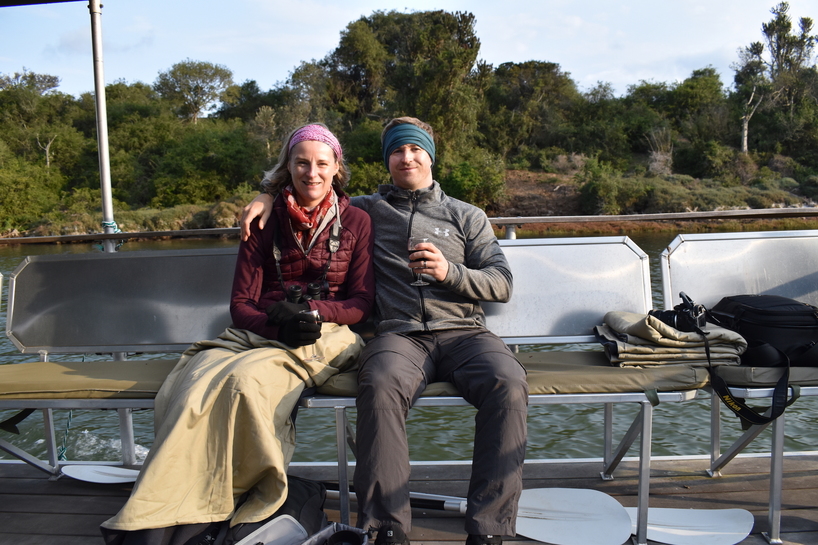 It is truly a pleasure to share the story behind the lens of Peter Morris who was selected by all of you as the 2019 Photo Competition Audience Favourite winner in our annual Kariega Facebook photographic competition. Peter's enchanting photograph of a baby elephant received the most likes from our Facebook community and won an all-inclusive two night stay for two at our Ukhozi Lodge.
Peter is a civil engineer who lives in Leeds in the north of England. He visited Kariega in September 2018 with his wife, Helen, to celebrate their tenth wedding anniversary. Outside of taking amazing wildlife photographs, Peter is working on a scheme to install flood defences along the River Aire. He is employed by the local government. 
Our behind the lens interview with Peter is well worth the read. From the spontaneous purchase of a camera after booking his Kariega safari, to a last minute course to figure out how to use it and some hit and miss practicing at the local zoo, Peter managed to be in just the right place at just the right time to capture what he described as "the human like eyes and smile of the baby elephant." The photograph captured his heart and ours.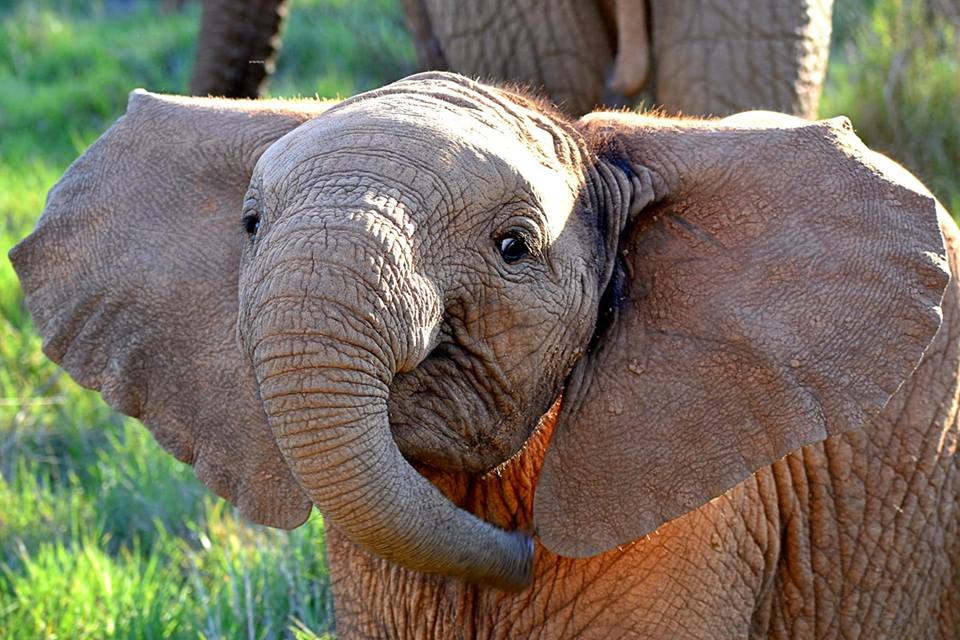 We love the story behind his lens as much as we love Peter's 2019 Photo Competition Audience Favourite winning photograph. Thank you to our awesome Facebook community for selecting such an interesting and authentic winner!
Behind The Lens | Audience Favourite Winner Peter Morris
Tell us more about when and where the photograph was taken and the camera and settings used to take it.
I took the photograph on the afternoon of our first day at Kariega Game Reserve. We'd already had a brilliant morning with our guide Allen, during which time we had seen lions, white rhinos, giraffes and zebras amongst other animals. In the afternoon we were then lucky enough to discover a herd of elephant. The younger elephant were extremely playful, flaring their ears at one another, before grappling and wrestling each other to the ground, always with cheeky grins on their faces. The one in the photo was so busy wrestling with a friend that they didn't realise how close they had moved towards us. On noticing our presence the elephant gingerly confronted our vehicle, flaring his ears and extending his trunk before stopping to check that we were running away in fear, but only succeeded in causing everyone to smile. It was at this moment I managed to capture the photograph.
I took the photo with my Nikon D5600, on aperture priority (f/5, shutter 1/100s, ISO:100) and focal length 70mm. 
How did it feel to see and capture this photo?
The unexpected moment happened in an instant, and my camera was at the absolute minimal possible focal length. I wasn't prepared for getting so close (70mm on a 70-300mm lens). This allowed me to really capture the detail in the facial expressions. On reviewing the photo I instantly loved it, the human like eyes and smile of the baby elephant really captured my heart.
Tell us more about your interest in photography.
Prior to booking Kariega, I had never used a DSLR camera. On booking the holiday I quickly researched cameras to find one to fit my ability, budget and needs. On receiving my camera I soon discovered how complex photography was and following some visits to my local nature reserve, which yielded some questionable results, I enrolled on a two day beginners course titled 'Get off Auto'. This gave me the basic understanding required to enable me to adjust the settings to focus on my subject and achieve the desired outcomes. I then visited Chester Zoo to again practice and develop my new skills. I found that after much trial and error, I am now able achieve some very satisfying results. I still enjoy photographing wildlife and I continue to learn and develop new skills each time I use my camera and gain more experience. 
How did you react when you found out you had won and when will you claim your prize?
I was on my summer holiday in Mexico when I received the fantastic news. We celebrated that evening with a couple of 'Mexican waters'!
Helen and I are planning to visit Kariega again in May 2020. Our plan is to combine our visit with a Garden Route tour from Cape Town to Port Elizabeth. 
Tell us more about your experience at Kariega.
My wife and I both loved our time at Kariega. We stayed in Ukhozi Lodge and were the first occupants after it reopened in September 2018. It definitely ticked the box of a luxury safari experience and exceeded our expectations. We received an amazing welcome from all the staff, who put us at ease from the moment we arrived. The food was exceptional and we loved the sundowners in the afternoons. I'm particularly grateful to our guide Allen, who was so accommodating of our needs. I put many of my favourite photos down to Allen's knowledge of the area and his foresight to get us into the right place at the right time. Discovering the black rhino on our last day was another highlight of mine. The rhino walked right past our vehicle and I understand that we were incredibly lucky to get so close and capture so many amazing pictures. 
2019 Photo Competition Winner's Amazing Safari Holiday
Peter was kind enough to share a few more memorable moments from his Kariega safari.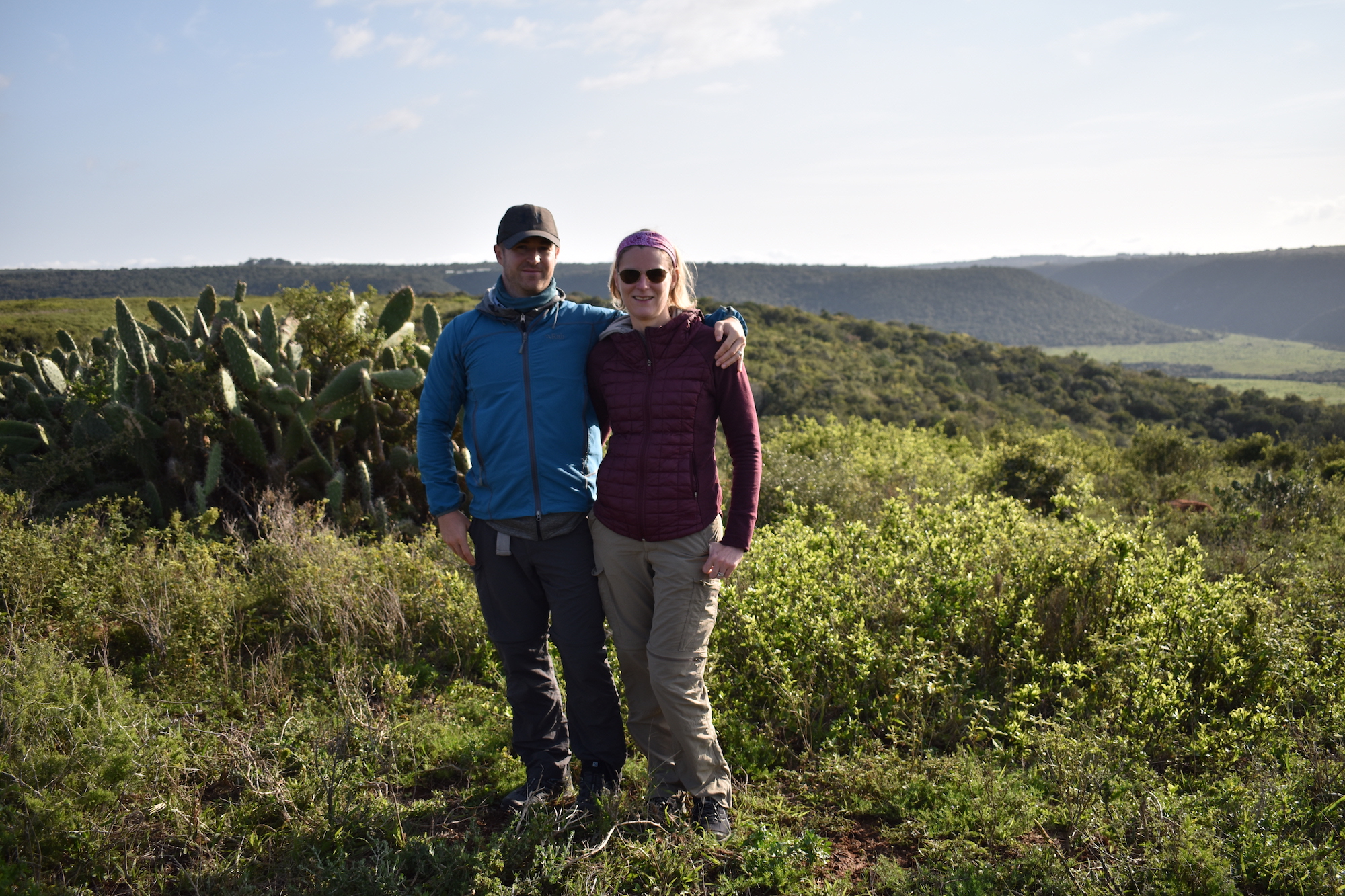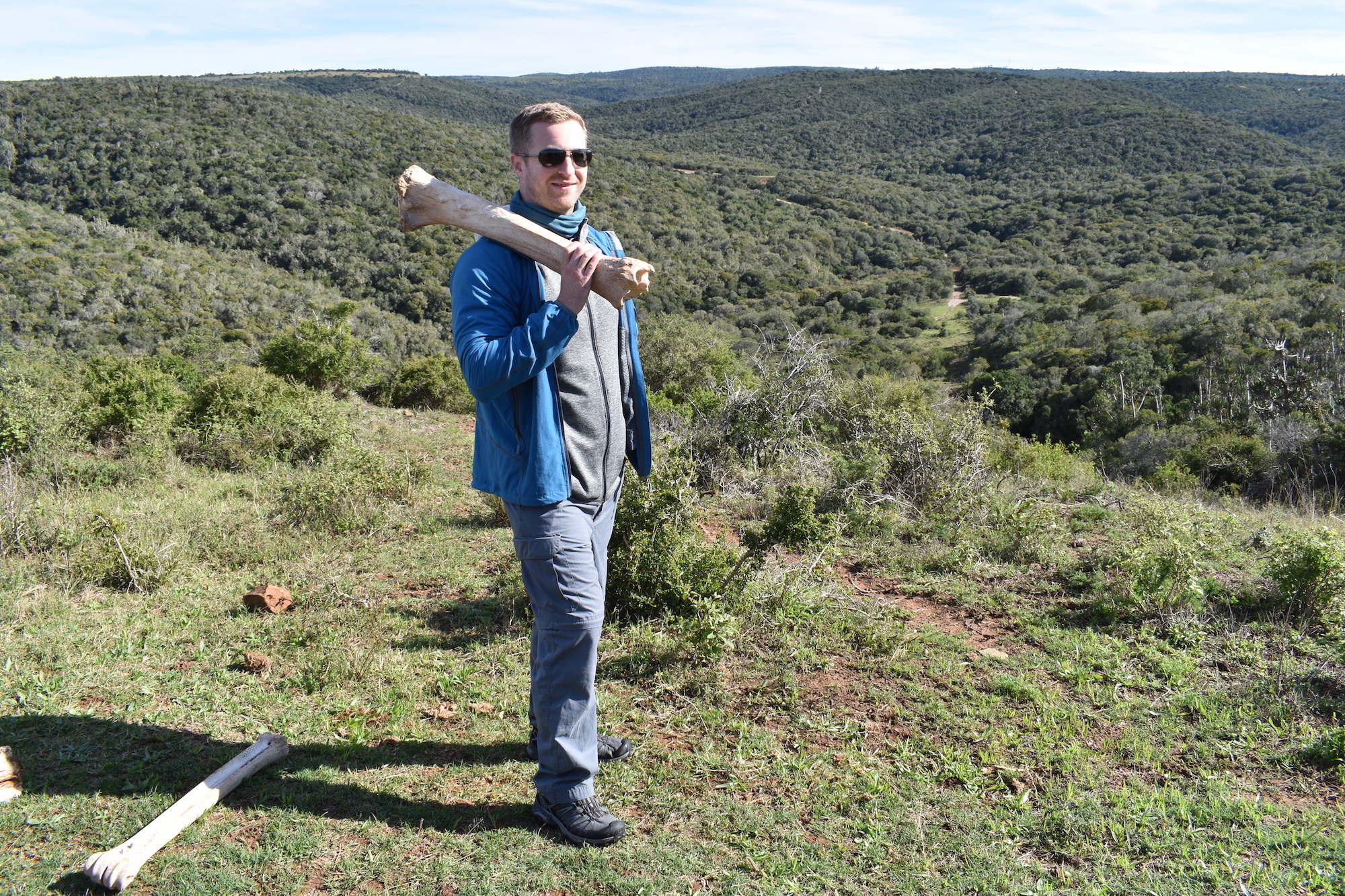 Peter also asked us to mention that the 'Get off Auto' beginners photography course referred to above is run by Pandora Maund, the franchisee for Going Digital Photography in the Yorkshire region. The fact that Pandora is a previous employee of Kariega Game Reserve adds a wonderful twist to the tale!
Thank you Peter, it was such a privilege for us to get behind the lens with you, and we look forward to seeing you and Helen again in May 2020!
Enter 2020 Photo Competitions
Entering Kariega's 2020 Facebook Photo Competition could not be easier. Simply share your favourite wildlife photos from your Kariega safari on our Kariega Facebook page. Your photo will automatically be entered into the competition. The closing date is 30 April 2020.
On 1 July we launched the 2020 Kariega Instagram Photo Competition. To enter post your favourite wildlife photos from your Kariega safari on your Instagram account and include the hashtag #KariegaPhoto in the caption. You will also need to make sure that you follow us on Instagram. We select one weekly winner and the overall winner is chosen by a panel of judges once the competition closes on 30 June 2020.
Enter now and you could be one of the two 2020 winners who receive a complimentary two night stay for two people at Ukhozi Lodge on a fully inclusive basis.