2018 Photo Competition Audience Favourite Winner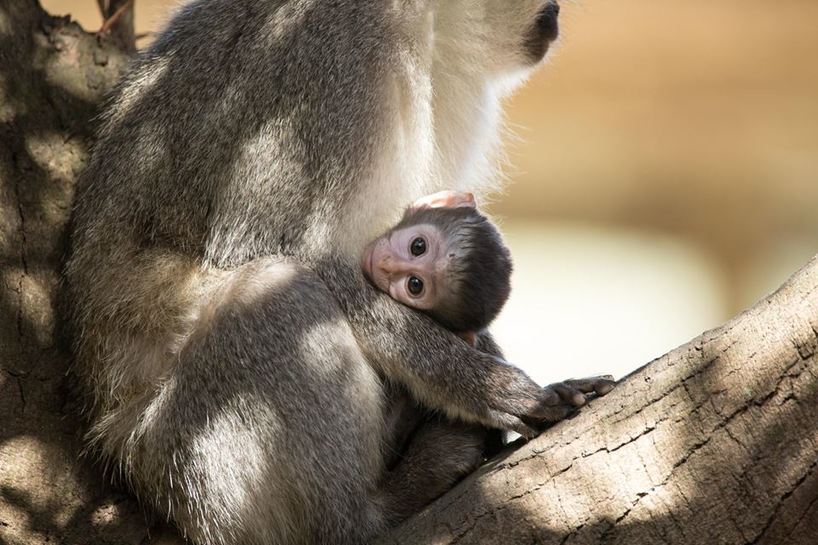 Congratulations to Craig Stone who was voted by our Facebook family (aka all of you) as the 2018 winner of the Audience Favourite category of the annual Kariega Facebook Photographic Competition.
The competition has two categories:
Category 1: The best wildlife photograph, selected by a panel of judges.
Category 2: The audience favourite, awarded to the photograph that receives the most likes.
Craig's photo of a baby vervet monkey won the hearts of our Facebook community, receiving a staggering 145 likes, which was 20 likes more than the next most popular photo. Craig won an all-inclusive complimentary stay for two for two nights at the luxurious Ukhozi Lodge.
The Man Behind the Audience Favourite Photo
We asked Craig a few questions so that we could learn more about the man, the photo and the circumstances which led to him capturing this amazing wildlife moment.
Q: Tell us more about when and where the photograph was taken.
A: My partner Jason and I visited Kariega in September 2017. It is a trip that we will always remember. The photo was taken on the second day of our Kariega safari. We were lucky to see this mother holding her young and I couldn't resist that face of her baby monkey. I was excited to learn that there was a photo competition and I knew that this photo had the potential to win based solely on cuteness!   
Q: Please share the details about your camera and settings.
A: As a keen amateur photographer, I recently invested in a Canon 5D D Mark III to help develop my skills. The settings for this photo were ISO: 1250 / F 6.3 / 1/400 sec
Q: How did it feel to see and capture this photo?
A: When I saw these mischievous monkeys attempting to raid the food that was on offer in the lodge, I had to try and capture their naughtiness! As I watched, I realised there was a mother holding back and I wanted to know why. As I got closer I saw that she was caring for her young baby. I knew I needed to capture a photograph. I just could not believe that the lodge was surrounded by such wonderful wildlife, just steps from where we were staying.
Q: Tell us more about where you live and your interest in photography.
A: Jason and I live in the south-west of England in a county called Somerset in a small town called Taunton. The area is surrounded by beautiful countryside, rolling hills, wildlife and gorgeous villages. I've been interested in photography for 3 to 4 years and I think I've taken over 200,000 photos during that time! I really enjoy capturing a photo that tells a story.
Q: Tell us more about your stay at Kariega.
A: Our stay at Kariega was simply fantastic - the staff, our ranger, the food, the accommodation not forgetting the incredible animals. We enjoyed every moment and really didn't want to leave. Whilst there, we bought Kariega fleeces, hats and we wear them everywhere and enjoy talking to others about our experience at Kariega. We really enjoyed spending time with our rangers especially during the evening when we talked about the difficulties facing the survival of the Big 5 and how educating the young was the best way to ensure their survival.
Q: How did you react when you found out you had won the competition and when you are likely to take up your prize?
A: I was really excited to hear that I won the competition. I told all my friends and family to vote, so I could return to an absolutely amazing place. When leaving Kariega we both promised each other we would return within five years, never expecting to win a competition and return sooner.
Jason and I hope to return in late July 2019. It is a different time of year to our first trip, so there will be novelty in reliving some of our most favourite memories. The wonderful hospitality, beautiful landscapes and friendly people of South Africa coupled with the incredible wildlife experience at Kariega Game Reserve, experienced through the wonderful staff with expert knowledge and total respect for nature.
Thank you Craig. We are so looking forward to welcoming you and Jason back to our piece of African paradise. 
The 2019 Kariega Facebook Photo Competition is now open for entries. Submit your favourite safari photos by simply posting them on our Facebook page.