#WorldLionDay and the plight of the African lion

The plight of the African lion 
Over the last 20 years the lion population in Africa has halved, and forecasts for the future are not too bright. While conservationists across Africa work tirelessly at managing and maintaining numbers, they can only be as successful as the financial basis of their operations – the tourism industry.
Ten years ago there were around 200,000 wild lions in Africa. Today, the latest surveys estimate that there are fewer than 25,000. Compared with other endangered wildlife to give some perspective; the number of lions is less than the 26,000 black and white rhino and significantly less than the 500,000 African elephant estimated to live on our beautiful continent. 
With this in mind, a group of conservationists have initiated the first World Lion Day on 10 August 2014. This is the first global campaign to celebrate the importance of the lion worldwide. 
Reasons for the reduction in the lion population
Africa's largest carnivore is precariously moving towards the brink of extinction mostly due to habitat loss, conflict with humans over livestock and illegal killing, often for lion bones used in Asian traditional medicine. Lions have vanished from 80% of their historical range and only eight African countries – Botswana, Kenya, Mozambique, Namibia, South Africa, Tanzania, Zambia and Zimbabwe – are thought to have more than more than 1,000 lions. 
The Eastern Cape region of South Africa, including Kariega Game Reserve, has successfully reintroduced lion over the last 15 years. In May 2004, Kariega brought two magnificent breeding males from the Kalahari region, as well as a pair of sisters from the Highveld region to live on the reserve. Since then our lions have thrived, preying mostly on blesbuck, bushbuck and blue wildebeest.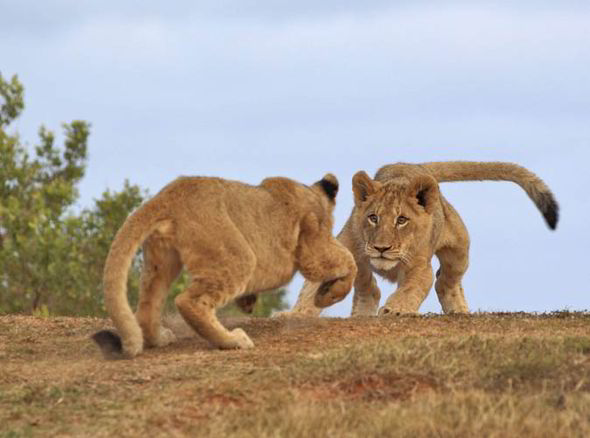 What can you do to help the conservation of Africa's most famous animal?
Go on holiday! Tourism plays a huge role in persuading local people that there is a future in community-led conservation. It can also help the research and protection of lion populations. 
Donate. In spite of its overwhelming importance in lion conservation, there has been remarkably little research on lion-human conflict. One of the organisations leading wild cat research is Panthera. They are implementing a lion conservation plan across their entire African range and focus on areas where lions are under the greatest threat - Lion Conflict Landscapes - from Senegal to South Africa. Tools and techniques are implemented, based on excellent research, to mitigate conflict between lions and people and prevent the reasons that people kill lions.
Donations can be made to the Panthera Foundation online: www.panthera.org/action-center/donate.
The World Lion Day website also has a very useful list of organizations and individuals are active in lion conservation, research or activities that benefit lions, and need your support to continue their work.
Share information about lions on your Facebook wall, tweet it, add it to your social networks and discuss it with family and friends.
Just think, Africa just wouldn't be the same without lions.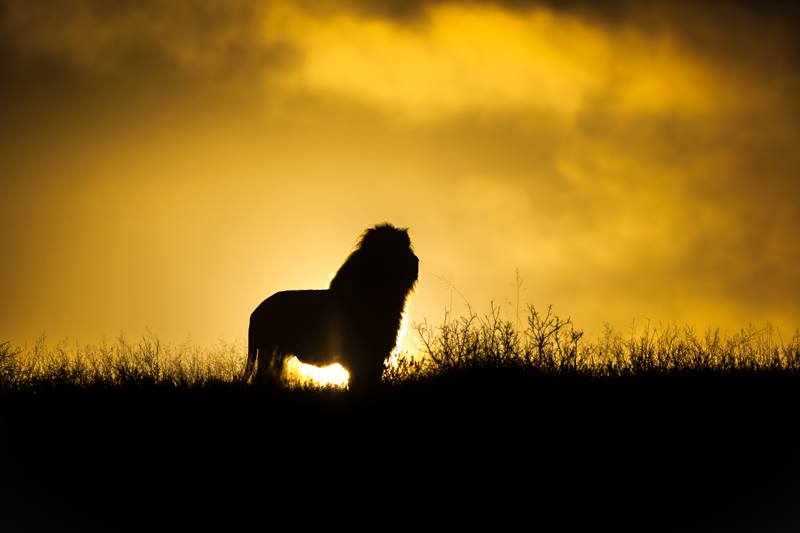 Photographs courtesy Kariega rangers Brendon Jennings and Jacques Matthysen.