What we hope to be Thandi's last treatment
Thandi the rhino at Kariega Game Reserve has undergone many surgeries and treatments since her horn was hacked off in March last year. This morning, 19 months after she was poached, the Kariega team and Thandi's doctors are preparing for what we hope will be her last treatment procedure.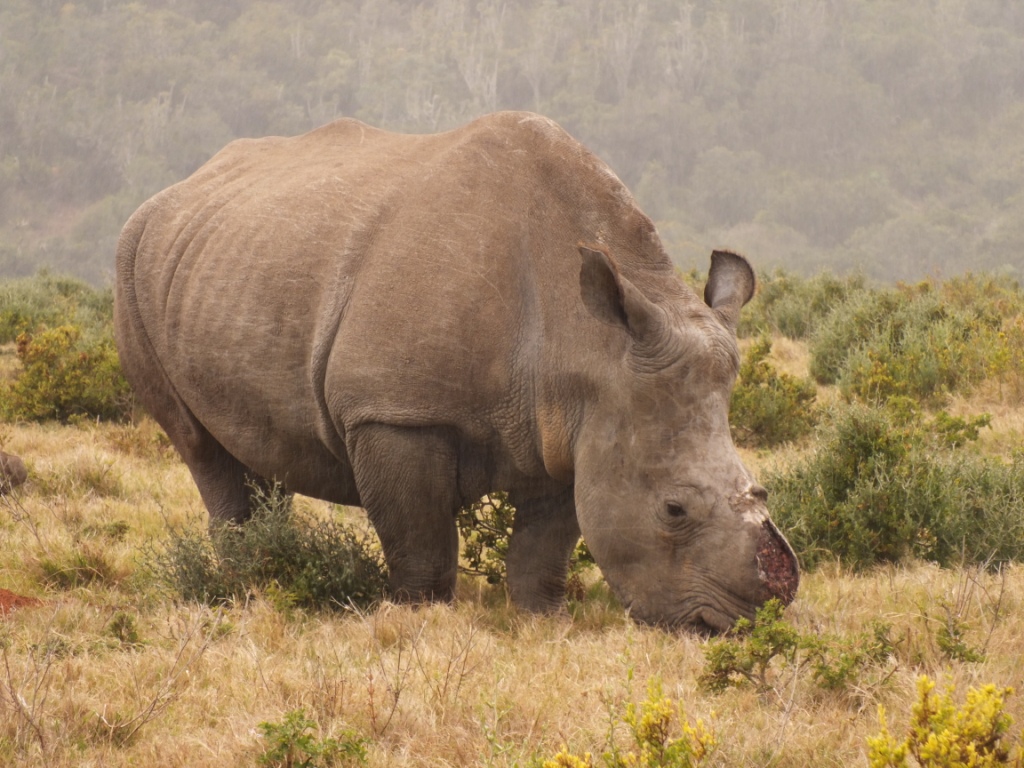 Jason Loest, operations manager, comments "Thandi is doing well. Her face is recovering well especially the top parts of the wound. Unfortunately due to the extent of the wound she still has a long way to go but we are seeing progress. We will have a better idea on how she is doing after today. It is hoped that this will be the last time we have to treat her and her doctors feel that may well be the case. She was recently visited by Doctor Fowlds who was happy with the state of her face but will only really have a good idea when he gets up close to her wound to inspect it. She is still relaxed and looks comfortable in her surroundings and daily routines so as far as we can see from a distance she is doing well."
Dr Fowlds comments: "The procedure is a follow up on the skin graft attempts which were made 3 months ago now to evaluate if and what has worked there. It appears as if she has been interfered with again by the bull so we may have to re-assess he next phase depending on what we find today."
To read more about Thandi's recovery journey click here.