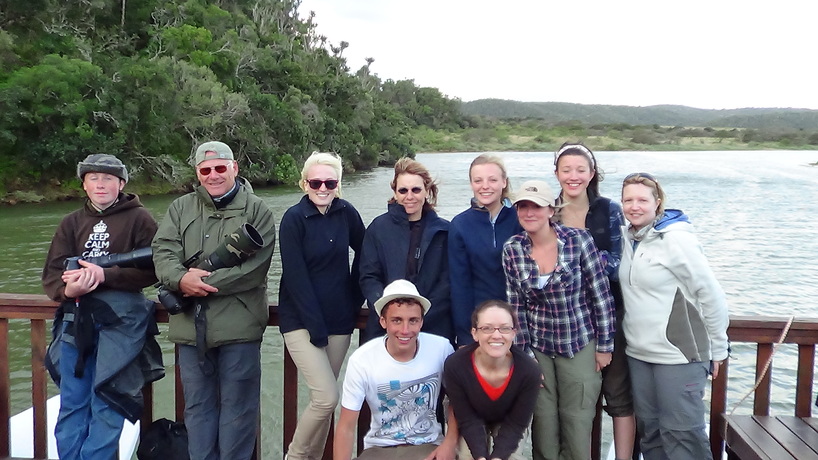 Kariega Game Reserve Volunteers enjoy a birding opportunity from a boat cruise on the Kariega River.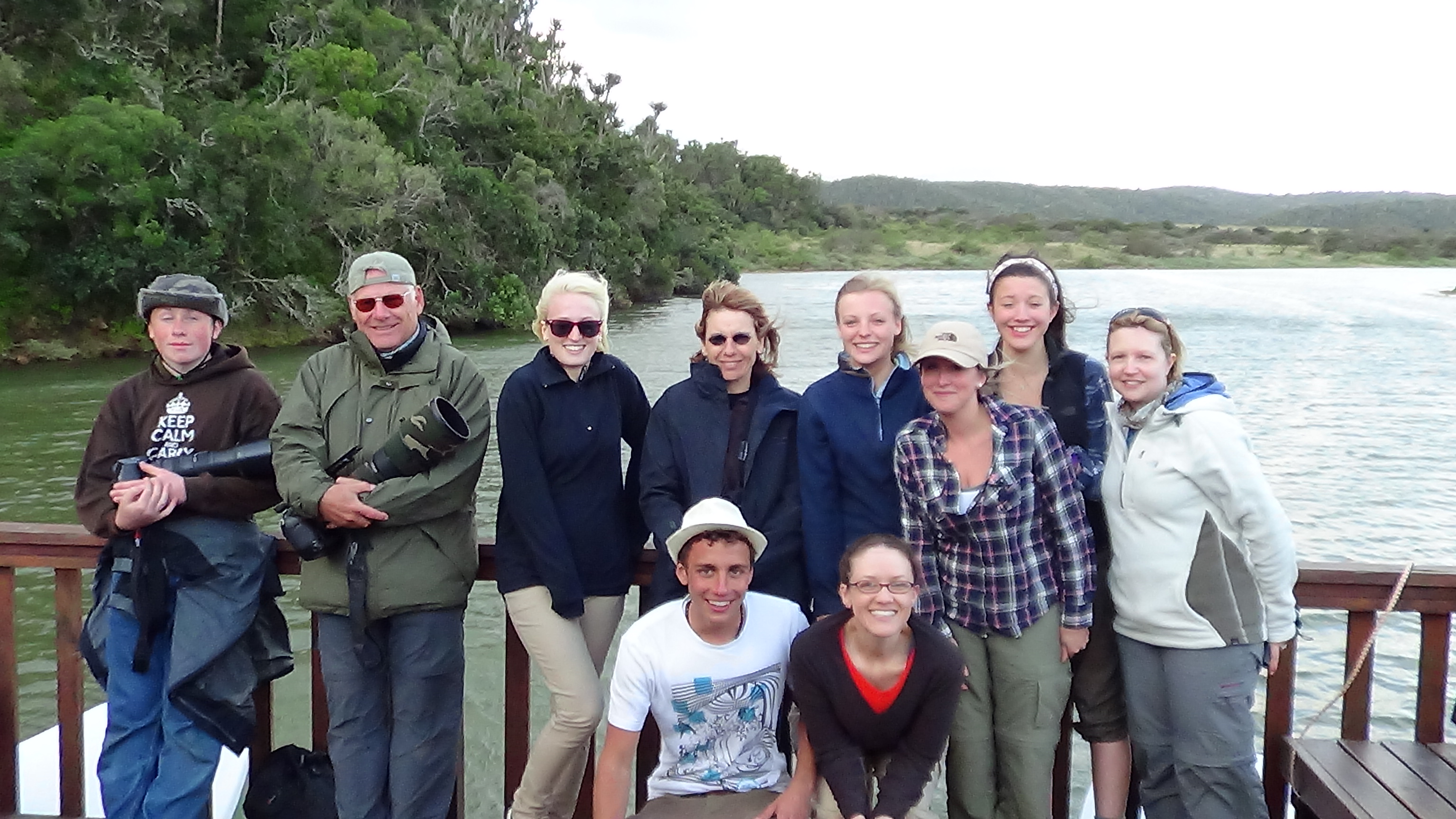 Kariega Game Reserve matriarch trying to grab some hard-to-reach wild fig branches, while the rest of the herd mill around at the base of the tree in anticipation. These trees surround the Kariega Volunteer house and their leaves and bark are favourite items in the elephants diet. Photo courtesy of Kariega Conservation Volunteer, Lori Gaffney.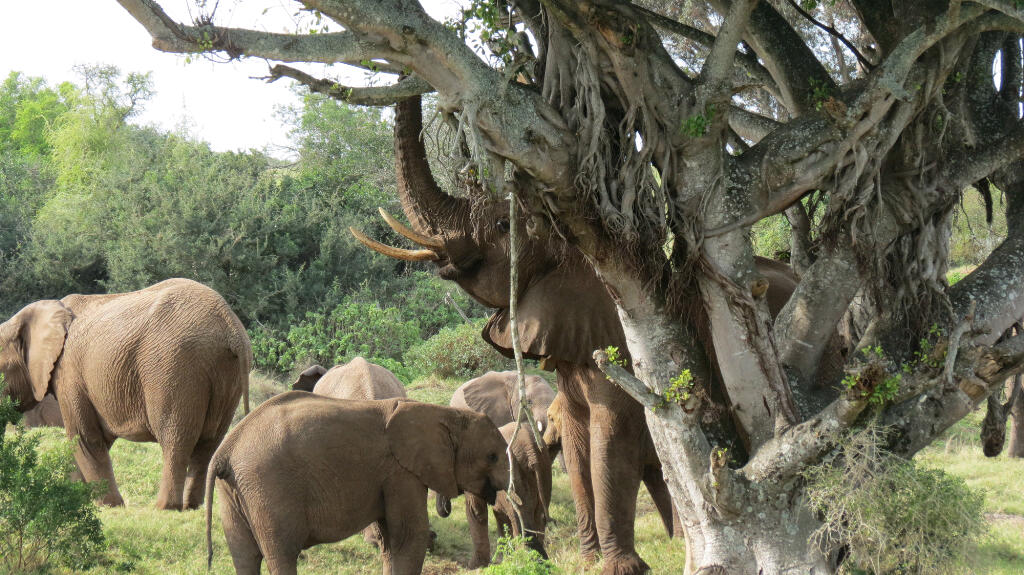 Kariega Game Reserve Conservation Volunteers change the batteries and memory card of one of our leopard camera traps. These motion censored cameras are placed around the reserve as part of the Leopard Project. We also obtain population data on rarely seen nocturnal species occurring on the Reserve.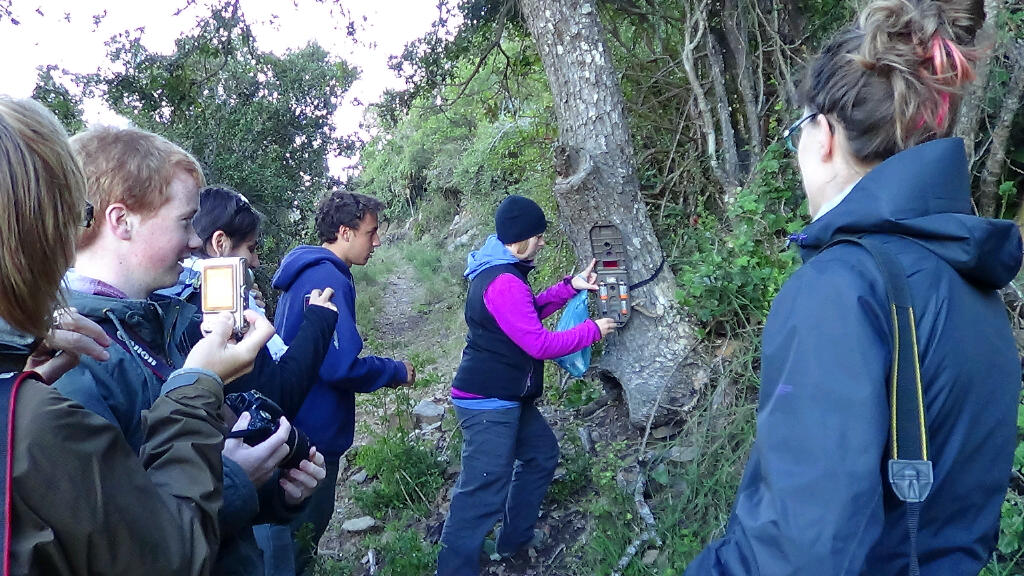 Volunteers enjoy one of the many spectacular views on the part of the Reserve known as Harvestvale.