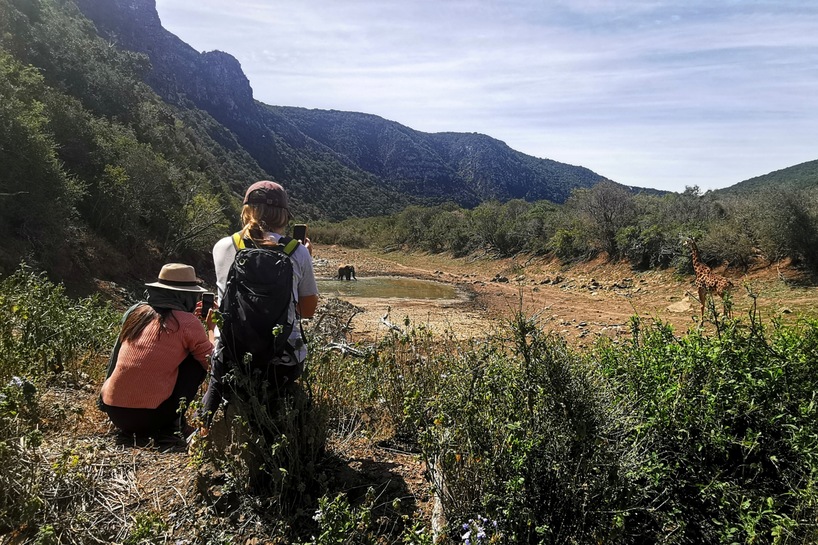 After eight months of the hard 2020 COVID-19 lockdowns, we re-opened our Kariega conservation volunteer programme on 14 December 2020.
The tourism industry and conservation sector has been hard hit by the pandemic. The travel bans implemented from 27 March 2020 cut off income for the lodges and the primary source of funding for conservation via the Kariega Foundation guest levy. Our local communities in and around the beautiful Kenton-on-Sea village have endured significant hardship during the lockdowns and beyond. We were forced to prioritise essential community upliftment and conservation actions with the main objective to ensure that our community remained fed and our Anti-Poaching Unit fully operational.
During these challenging times we have been so grateful for the support from people around the world. Times like these make us realise that no man is an island and we are all dependant on one another - both for conservation and community. We simply can't survive without the other.
When travel restrictions lifted and we re-opened on 14 December 2020 we were committed to make a difference and ensure our volunteer programme could support those in need. The first volunteers to join us were treated to a festive Christmas in the bush. We had a delightful breakfast picnic under the trees topped off with a swim in paradise lagoon.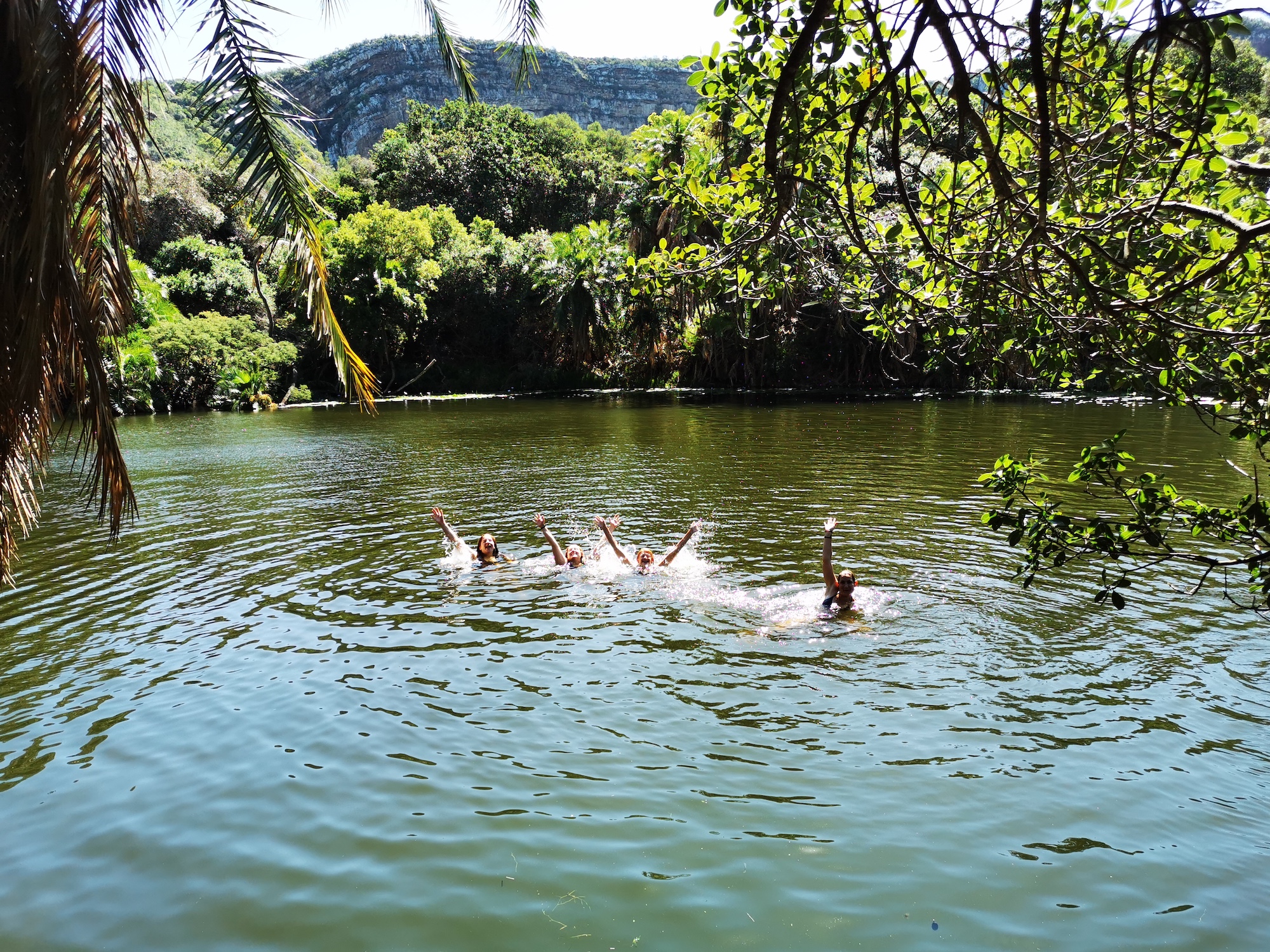 Volunteer Update: Wildlife Monitoring & Research
In January 2021 we joined forces with Bring the Elephant Home to expand our elephant research project. We improved our methodology and data collection sheets continuously to ensure they were more comprehensive and efficient. With our newly developed ID kits, we aim to create a unique identification code for each elephant on the reserve which will provide us with a useful conservation tool to easily identify and search individuals and family groups. This enables us to get to know each elephant as well as the role they play within the herd. The identification code will be used with our social behaviour research to create an individual profile for each elephant. This research also assesses how people affect the wellbeing of elephants and will not only advise Kariega Game Reserve on how to more ethically manage elephant family groups and herds but also help nature reserves and parks all over Africa.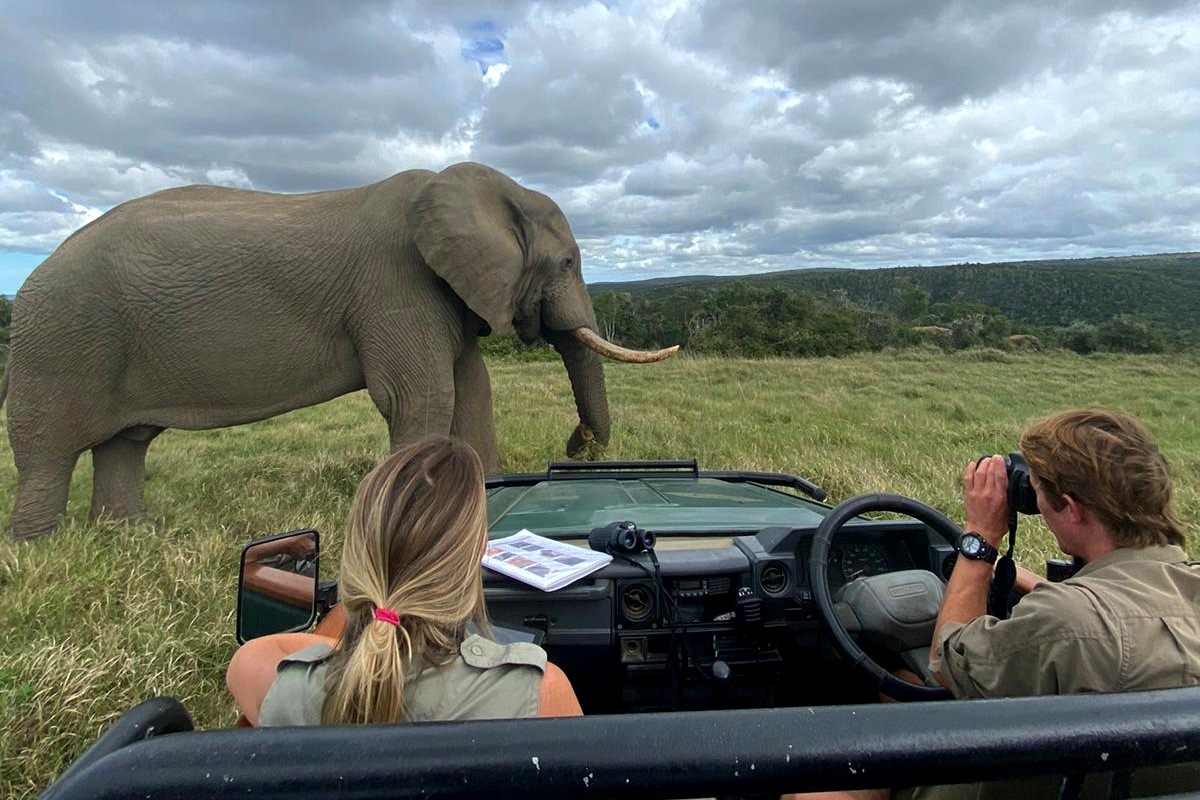 Volunteers were thrilled to do lion research with the hopes of finding the newest additions to the pride, the four cubs. They were born during lockdown in June 2020 and were already six months old when we first found them. It has been a fascinating journey following their development until now on their first birthday. After many observations we finally concluded that the litter consisted of three males and one female. We also continued the telemetry tracking work on the lions which allowed us to follow them and make further observations on their social behaviour and prey preferences.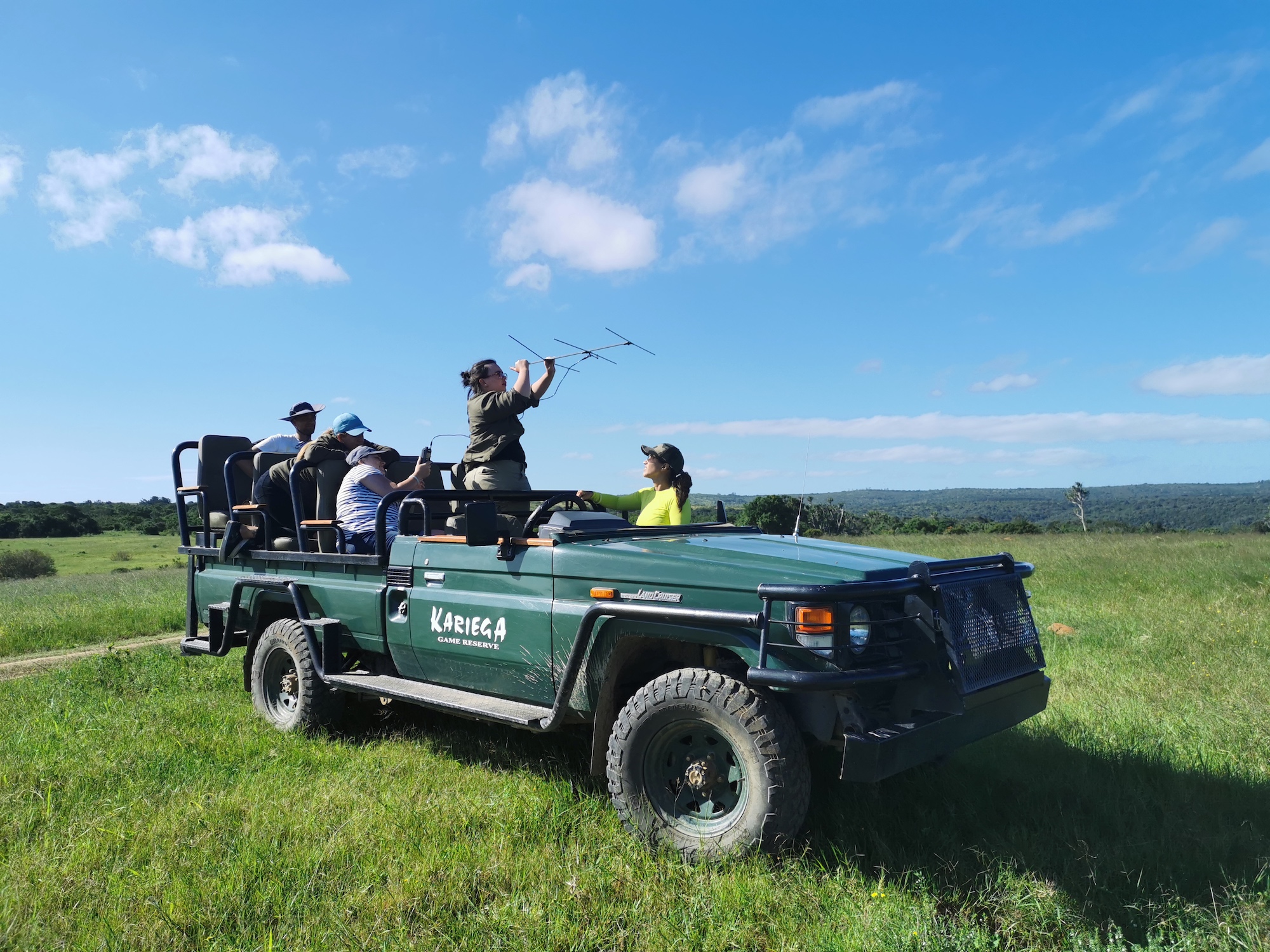 Our rhino monitoring work supports our Anti-Poaching team to safe guard this magnificent species. At the same time it gives us a better picture on rhino behaviour and movement patterns. One of the volunteer team's duties is to report and monitor injured animals when found.
Our leopard conservation project also took off in a new direction as we received a GPS collar from our conservation partner African Cat Project. The aim is to collar and monitor the male African leopard that moves through our reserve and to ensure its safety outside of it. This project will give us more insight into the spatial movement patterns, home range size and territory of this male, and aims to restore healthy population dynamics and repopulate leopard to natural densities into the area.
Volunteer Update: Alien Invasive Plant Eradication
We continued the fight against the spread of alien plant species as it is together with habitat loss the two leading causes of native biodiversity loss. We removed several alien plant communities on the reserve including black wattle (Acacia mearnsii), Port Jackson willow (Acacia saligna), cluster pine (Pinus pinaster) and prickly pear (Opuntia ficus-indica). We eradicated roughly 410 black wattle, 760 Port Jackson willow, 380 pine trees, and five trailer loads of prickly pear plants (roughly 50 square meters in total).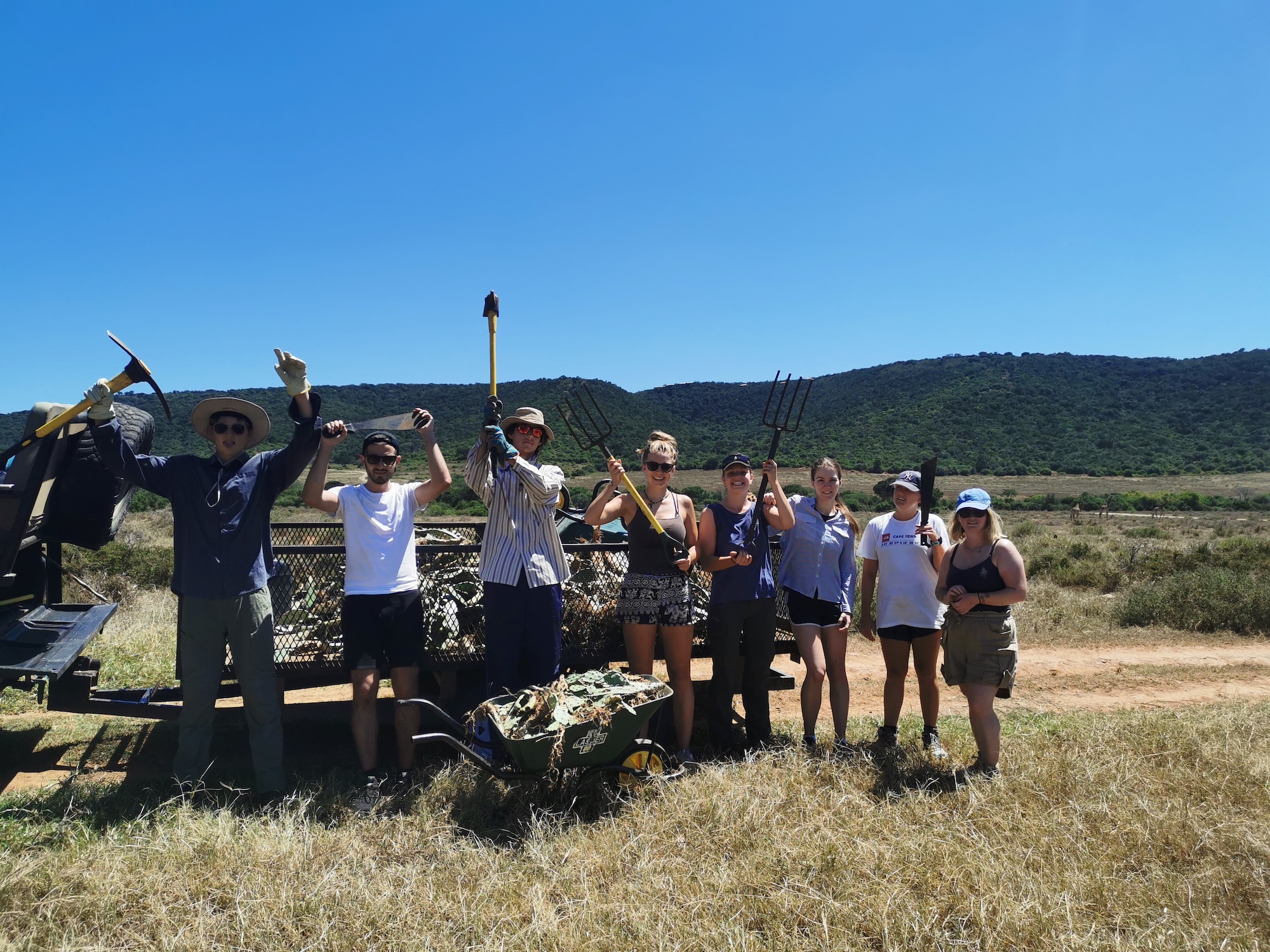 Volunteer Update: Community Involvement
When local COVID-19 lockdown restrictions eased and South Africa moved to alert level 1, we were able to start visiting the Child Welfare Helping Hands Soup Kitchen Centre in Ekuphumleni again. This opportunity enabled the volunteer team to teach the children more about wildlife and nature and the importance of conserving it. Teaching the children and seeing all their smiles is truly heartwarming.
Amidst these challenging times local heroes arose in the community. One of them being our dear friend and mother of the nation, our local hero Gladys Hani from the Child Welfare Helping Hands Soup Kitchen Centre in Ekuphumleni. She was nominated and crowned a local hero by the Daily Dispatch and Johnson & Johnson in their sixth annual Local Heroes Awards 2020 and received an award after her 23 years of serving her community and its children with a warm heart.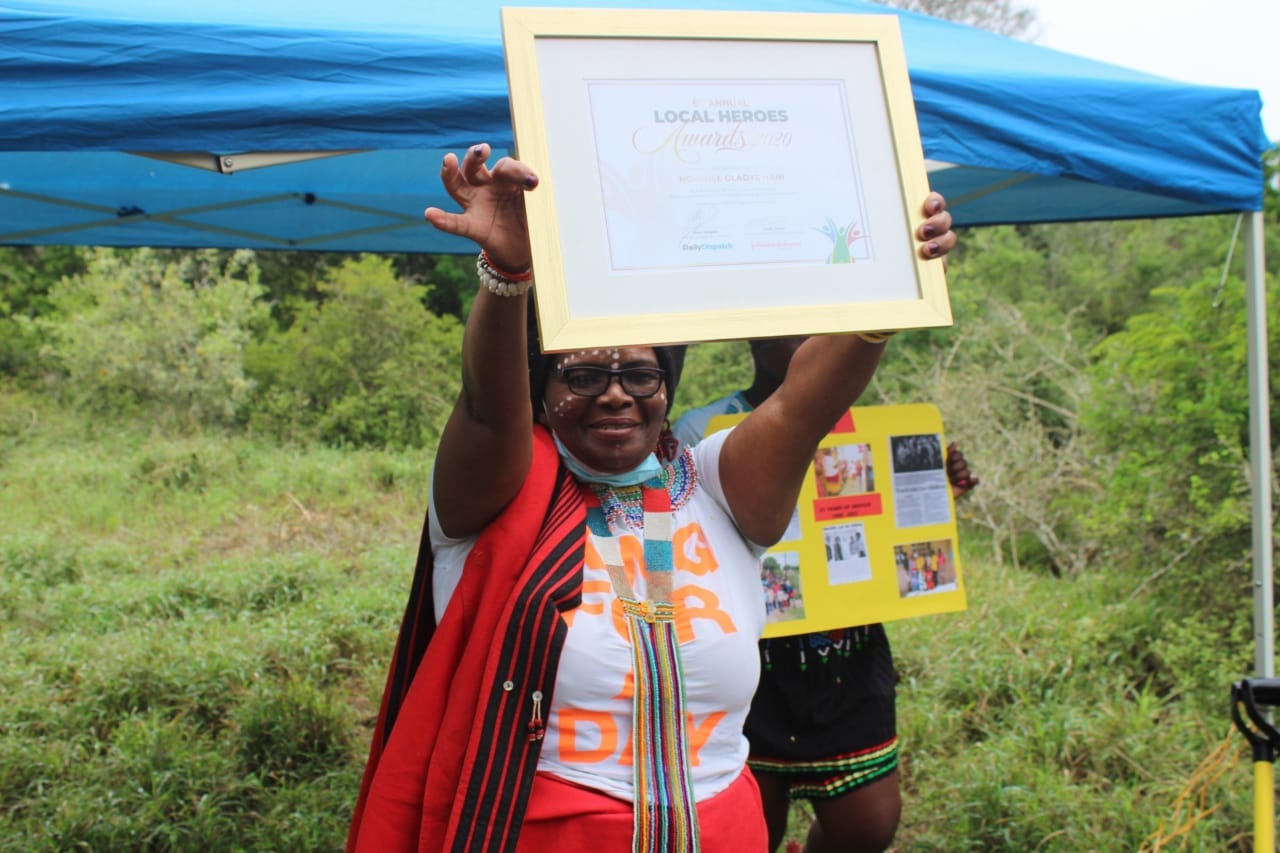 On 20 March 2021 we celebrated Gladys and her achievements and attended the official handover ceremony of a piece of land that has been given to her by the Engert family to enable her to fulfil her dream of opening a foster home. After the ceremony we were privileged to join further celebrations as honoured guests at her house and were treated with local food, music and traditional dances - a wonderful cultural experience.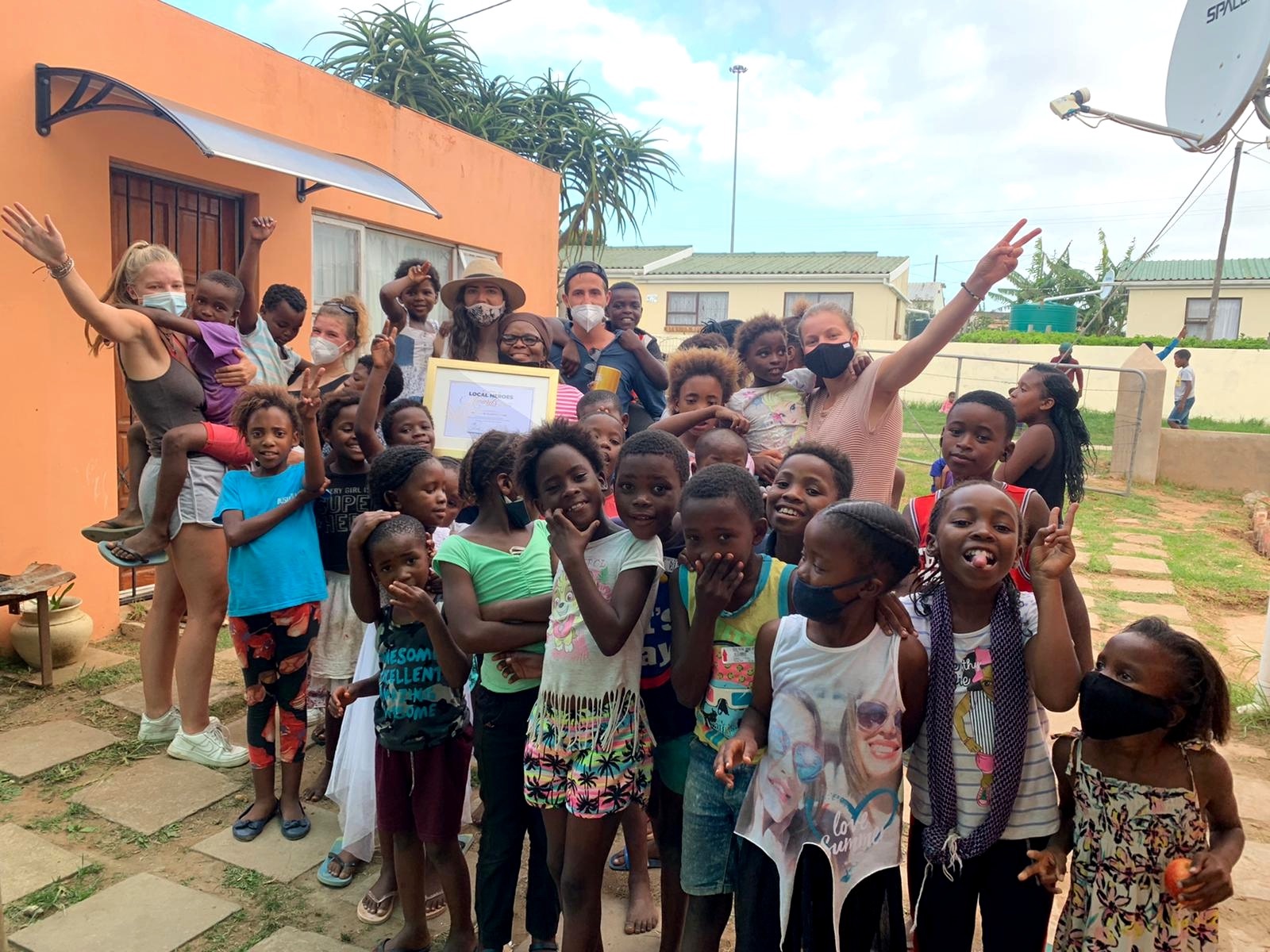 We were asked to build a kitchen for the Horsplain Soup Kitchen in Ekuphumleni. We had to make do with limited resources but we succeeded with flying colours! As a result Bongiwe and her team can continue to serve their community.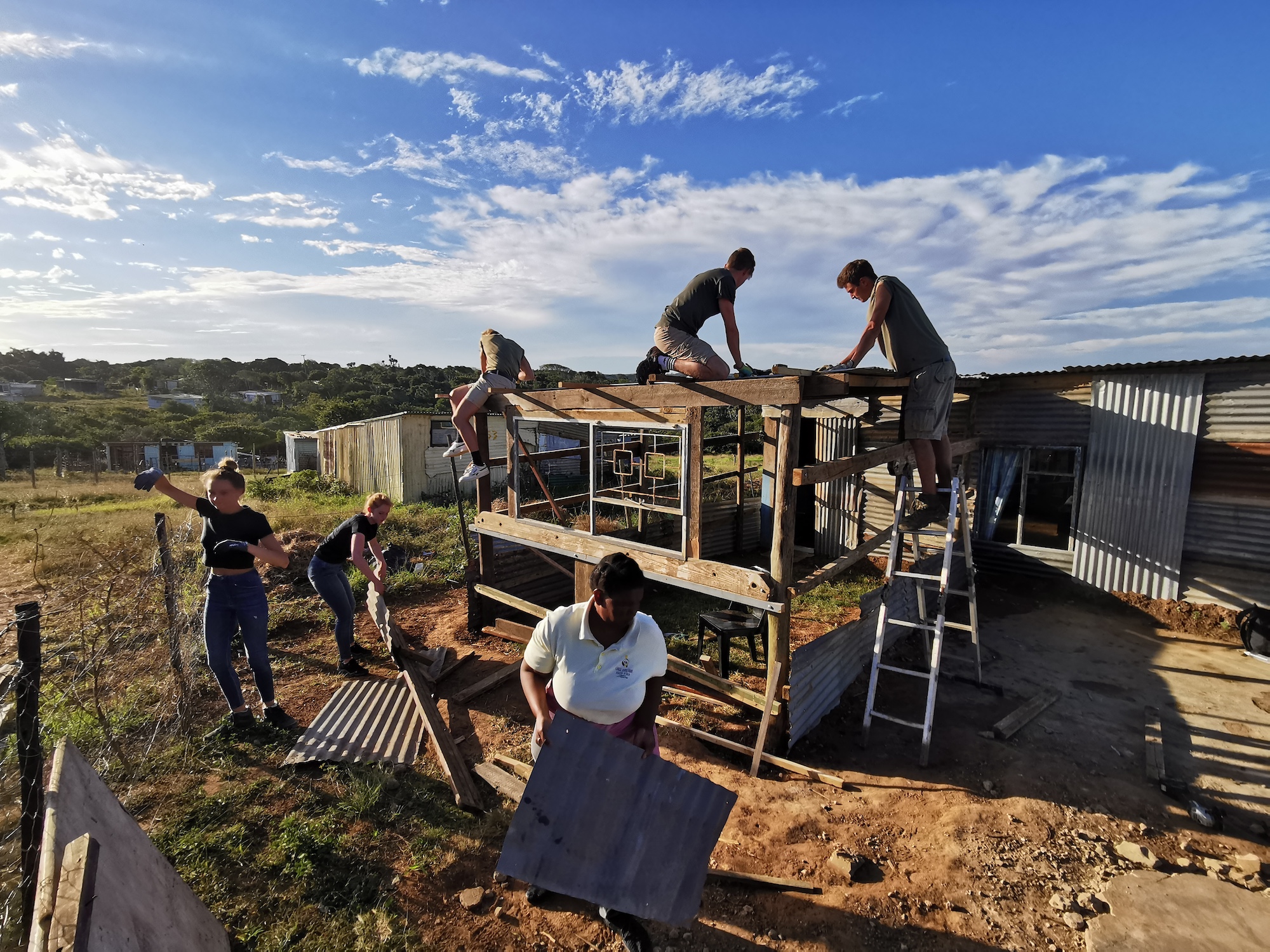 Volunteer Update: Annual Wildlife Census
Participating in the annual wildlife census from 3 to 6 May refined our observation skills and taught volunteers how to accurately identify, count and classify several animal species' age, gender and condition. The four day game count also allowed us to explore the furthest corners of the reserve and discover the beautiful landscapes within.
Volunteers got first-hand experience in the capture and translocation of different wildlife species as they joined several veterinary procedures.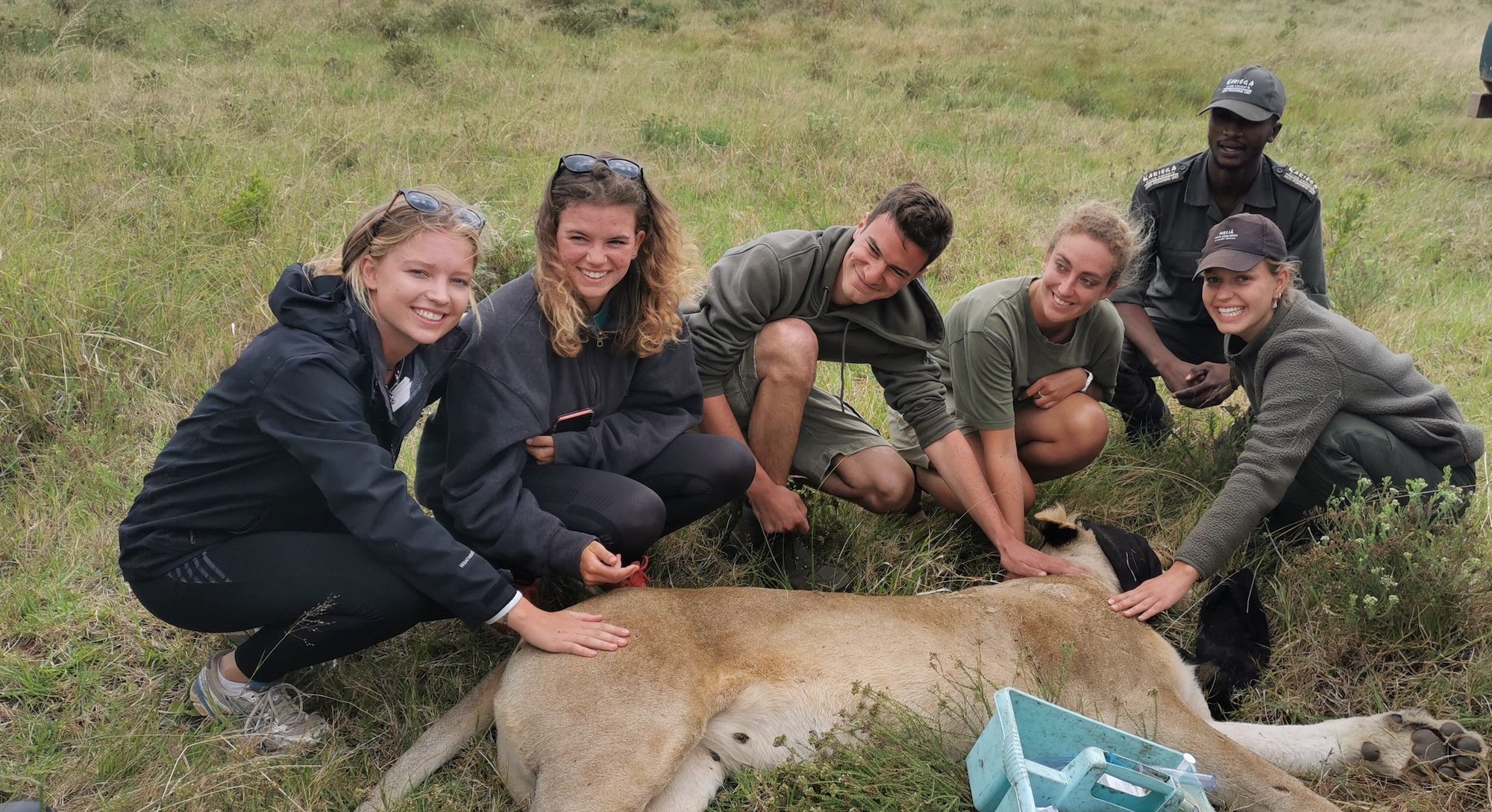 Highlights were the capture and translocation of buffalo, the contraception implant procedure on a lioness, the capture and dehorning of rhino, the capture and translocation of kudu, eland, nyala, bushbuck and blue wildebeest.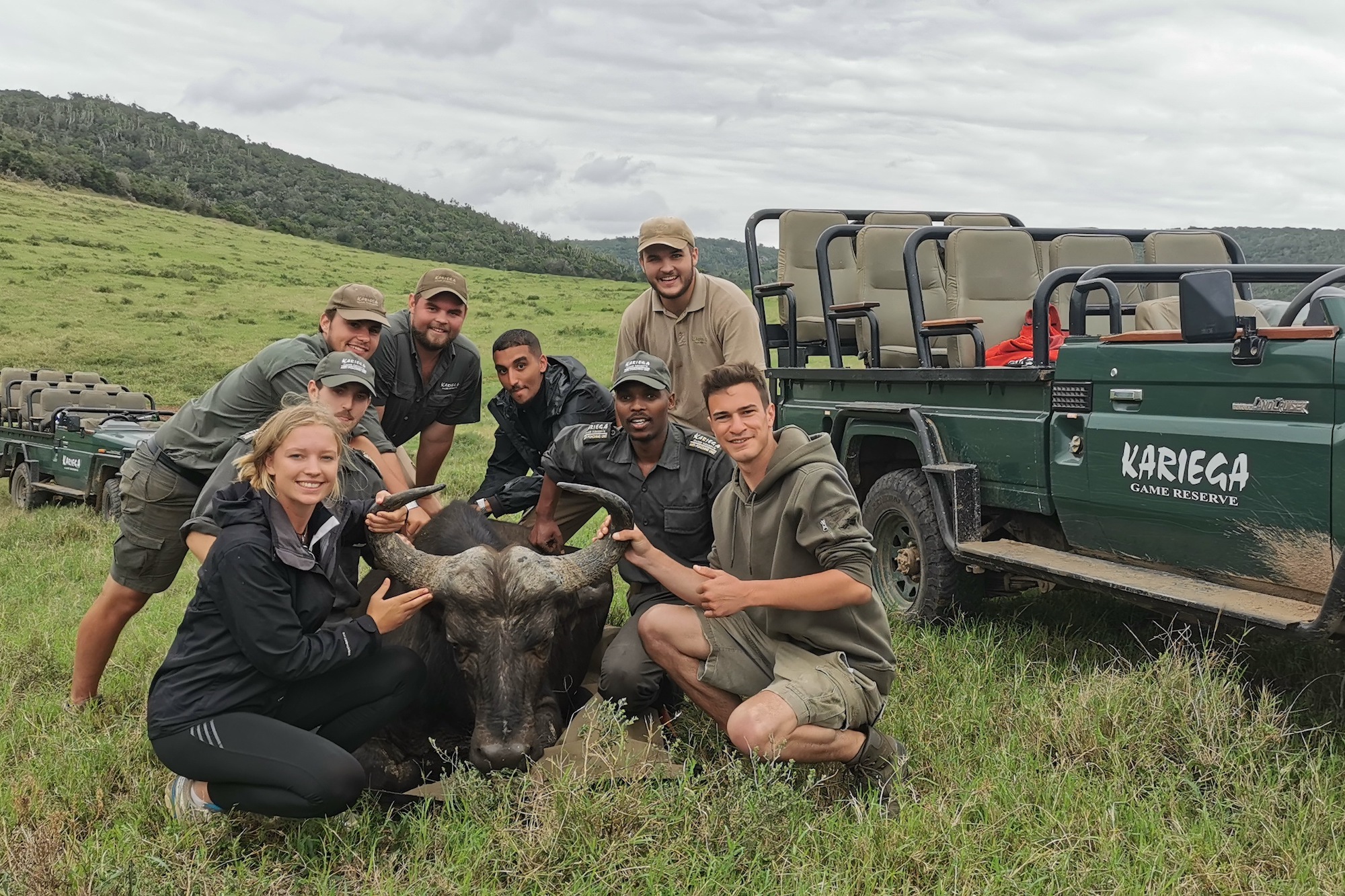 Volunteer Update: Kariega Conservation Centre
Collaborating with different departments to get the Kariega Conservation Centre up and running for their first group showed us that the Kariega Volunteers are unstoppable and more capable than we could have ever imagined!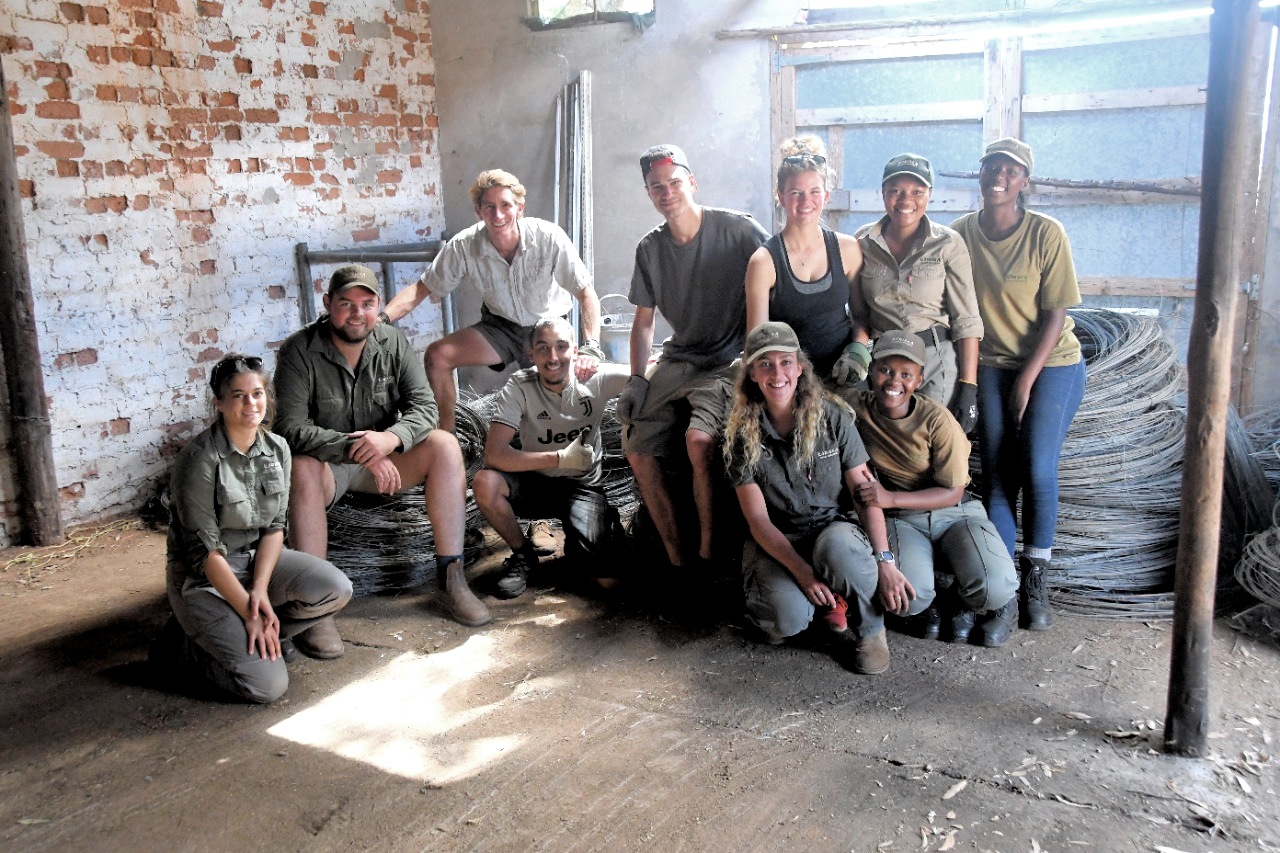 Kariega Volunteers: General Activities
Volunteers joined the Anti-Poaching Unit on fence patrols and area sweeps checking for snares. We got special insights in their operations as the K9 unit demonstrated their dog work during different scenarios.
Volunteers also assisted with reserve management practices like the maintenance of roads, fences and the removal of old farm waste and fence posts.
Our visits to SPCA Port Alfred gave volunteers the chance to show the animals some love and attention, but furthermore show their support towards the SPCA's efforts to prevent animal cruelty and advance animal welfare.
Kariega Volunteers: Wildlife Sightings
We've been blessed with some special and rare sightings including various lion hunts, brown hyena, aardvark and black rhino. An unforgettable bush walk left us in awe after watching elephants and giraffe drinking at a dam. Experiencing nature up close on bush walks and sleep-outs never seems to disappoint and leaves one fascinated with all the tracks, signs, birds and stars.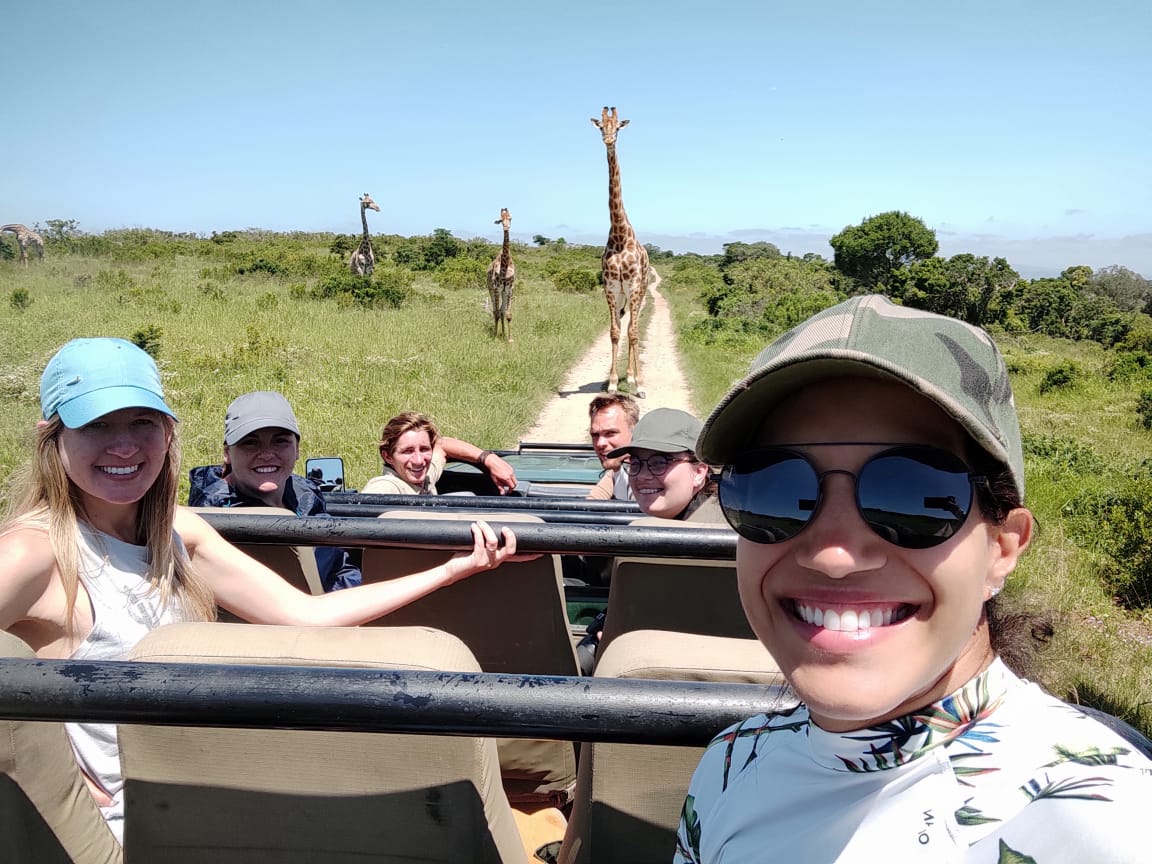 Kariega Volunteers: Stand Together for a Better World
It becomes more and more vital that we as humankind must all take up our critical responsibility to conserve and protect our natural environment. We need to be more mindful about changing our ways and to live more sustainably.
When we look back at what we achieved during these difficult times, there is a lot to be thankful for. Challenging times like this have taught us that we cannot do it alone, we have to join forces and stand together for a better world.
The Kariega Conservation Volunteer Programme team feels honoured to play an important role to assist both conservation and community where and when we can. Thank you to each brave volunteer who decided to fly in and join our team during these challenging times. Thank you for putting yourself through tests and all the rules and regulations that came with travelling during these times. Your helping hands mean the world to us!
Yours in conservation, Jaco Mitchell. Kariega Conservation Volunteer Programme coordinator.