Volunteer Testimonials: Jan - May 2021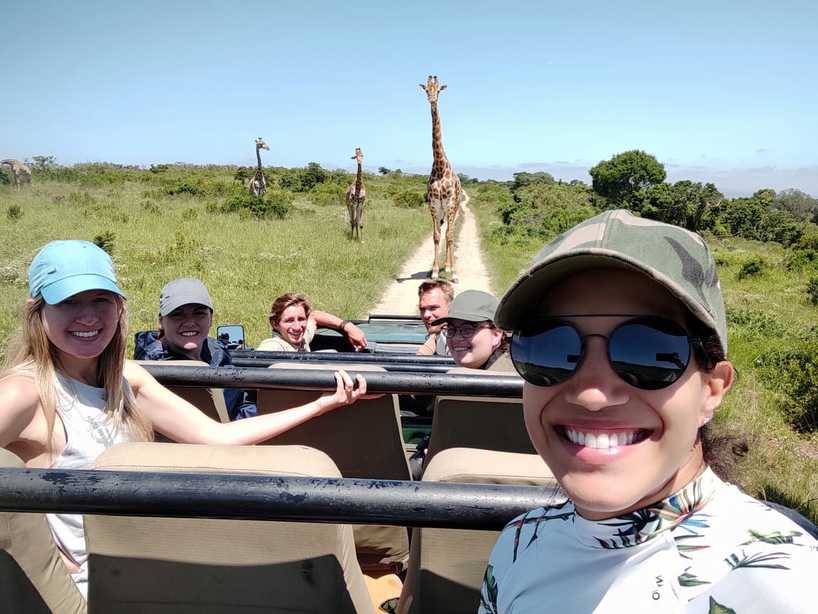 So many wonderful people have been involved in our popular Kariega Conservation Volunteer Programme through the years. Each volunteer makes a significant contribution to both conservation and community projects during their stay. Kariega Game Reserve and the Kariega Foundation are immensely grateful to each and every volunteer. We have included some of the volunteer testimonials received between January and May 2021.
Awesome Conservation Volunteer Experiences
"Thanks so much for this incredible time I've had here as a volunteer on Kariega Game Reserve. I've seen so many animals and learnt so much. Four weeks have gone by so fast and I really don't want to leave. My highlight was the one night drive with the hippos out of the water and the lion roaring. I would love to stay longer and I already miss the 'Kariega Volunteer' way of life. I'm also really grateful for the people I met here – everyone has been so special and unique." Jessica Hiller from Germany, 1 February – 1 March 2021 (4 weeks).
"This experience has been life changing for me. Words simply cannot describe how refreshing for me my time on Kariega has been. The extent to which I have been welcomed at the reserve, by staff and fellow volunteers, has been infinite. I am so grateful to have shared such special memories with people from all over the globe. I have left Kariega a changed person and I can't thank the Kariega Volunteer Programme and Africa enough for this. My most precious memory is our game capture day. It excited me that I can go back home and spread my passion. I'm so alert now of my impact on the future." Lucy Austin from the UK, 11 January – 21 March 2021 (10 weeks)
"I've been here at Kariega for a month now and it was an experience of a life time! I have to admit that I was a bit nervous when I was driving into the reserve but since the first second I stepped into the volunteer house I felt at home. Everyone was so welcoming and lovely. I will miss the endless drives through the reserve, sunsets and sunrises here, braai-nights and chilling by the fire, elephant research with Antoinette, surfing with Dave and working with all the volunteers. All in all, I had the time of my life here! Thank you to everyone who made my experience on Kariega so amazing." Ilse Kool from Luxembourg, 22 March – 19 April 2021 (4 weeks)
"I was on Kariega for 10 weeks and I now have a new home. I can't describe how great my experience as a volunteer on Kariega was. These 10 weeks have been the best time in my life. I learnt a lot about animals and we also had a lot of fun. Every day was different but one of the best things that I will never forget were all the game captures that we were part of. I think it speaks for itself that I missed Kariega so much that I came back after two weeks! I will miss everyone and the wilderness and definitely come back again." Luca Dudli from Switzerland, 8 March – 3 May and 17 – 31 May 2021 (10 weeks)
If you would like to join the Kariega Conservation Volunteer Programme please contact us by email on volunteer@kariega.co.za or fill in our Volunteer enquiry form. We hope to welcome you as a volunteer at Kariega Game Reserve.