This video shows our new Ukhozi Safari Lodge which re-opened on 1 September 2018. It is simply incredible and we could not have hoped for a better outcome! The new safari lodge, together with the refurbished suites, offers a hugely improved experience for our guests and we have received excellent feedback so far.
The architecturally designed lodge is sculptured from stone, wood and glass, and nestles subtly into the landscape. Views are spectacular and the beautiful rim-flow pool on the valley edge offers a panoramic view of the river plains and wild animals. Meandering bush paths connect 10 luxurious suites, each offering complete privacy, their own breath-taking vistas and private plunge pools. 
We invite you to contact us to find out more about rates, availability and the all-inclusive experience at our new Ukhozi Safari Lodge.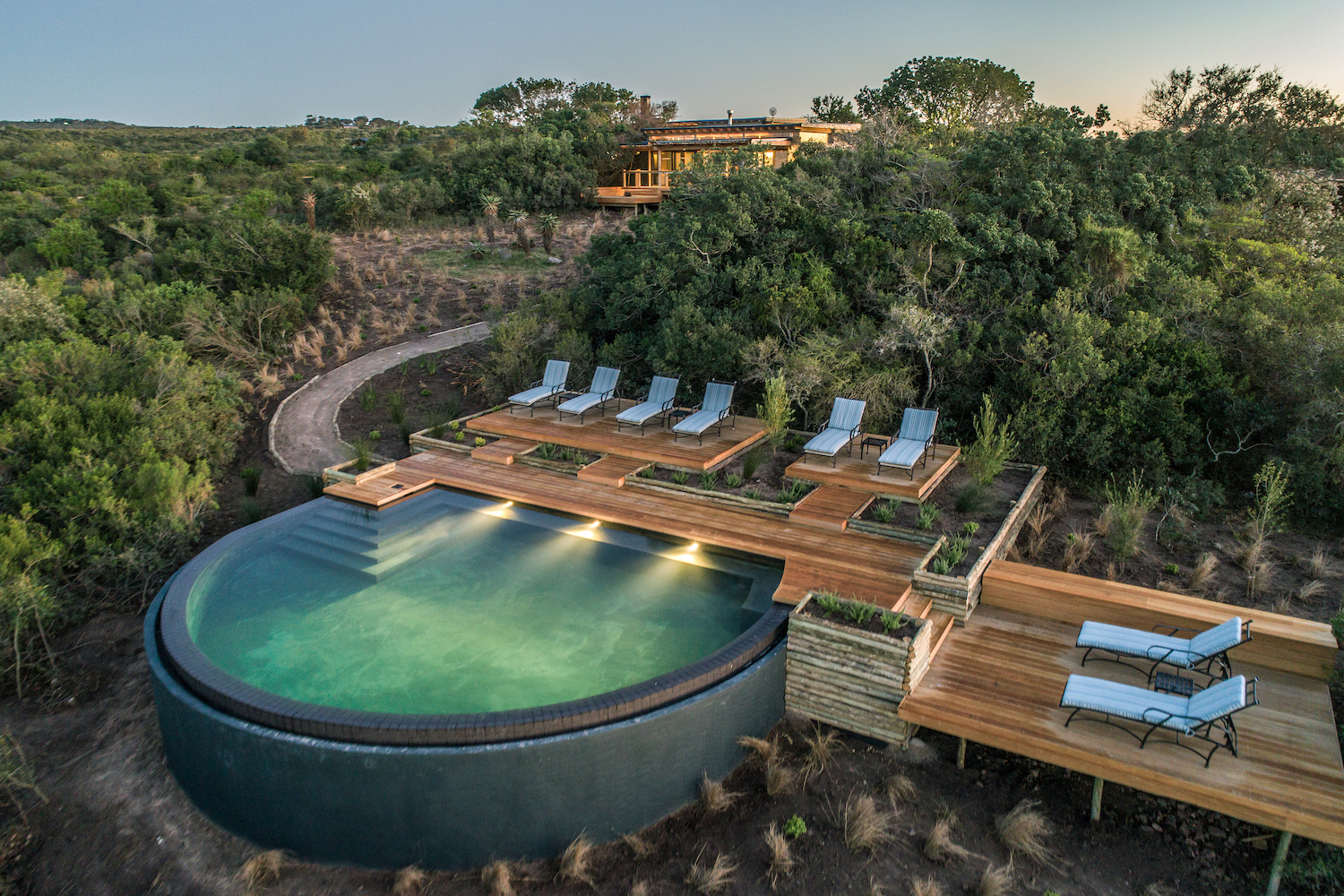 New Ukhozi Safari Lodge Guest Feedback
We know when we are getting things right (or wrong) as our guests tell us! We so appreciate the time taken by guests to feed back about their safari experience. We review all of the information and use it to make changes where needed, better understand the needs of our guests and continually improve. 
Below are some of the reviews shared by guests who stayed with us at our new Ukhozi Safari Lodge since we re-opened on 1 September 2018. We know that there is a huge choice in safari experiences and we are so grateful that each of you chose Kariega Game Reserve.
"My husband and I stayed at Kariega at the end of a 12 day trip in South Africa driving the Garden Route. We stayed at the Ukhozi Lodge for 2 nights and as soon as we checked in I immediately wished we were staying an extra night! The lodge is advertised as 4 star accommodation but we definitely had a 5 star experience.
The newly refurbished rooms were amazing and ticked all the boxes that you would expect from 5 star accommodation. The ultra comfy super king size bed, luxurious cotton sheets, fluffy bath robes and towels, a Nespresso machine, and amazing private plunge pool. The communal areas are just as luxurious and the real log burning fires made we feel like I was in a 5 star ski chalet.
All the staff were extremely attentive and polite and provided us with first class service. One of the best touches was being greeted with a warm towel and welcome drink at the end of every game drive. We were unfortunate to be very unlucky with the weather on our game drives. It was cold and rained very heavily on one of them however this did not take away from the amazing safari experience. Our ranger Juan was excellent and helped put me at ease before the game drives as I was slightly apprehensive before the first one! He guided us through the game drives with a wealth of knowledge about the animals and plants. We even saw lions hunting and mating! We would like to say a massive thanks to Juan, Nomhle and the rest of the team for making it such a memorable experience. I really hope we will be back!" Mr & Mrs Aisling.
---
"Not enough superlatives to describe how fantastic this location is. The views are only beaten by the food, wine, accommodation and game. You feel like you are on the set of the lion king with warthogs, giraffes and impala at every turn. Hungry lions, playful elephants and grumpy hippos and rhinos make for a immersive wildlife experience" Simon & Karen Lett.
---
"Well let's start with.....Wow! This place is great! From the moment the manager, Rosie, met us with hot towels & a nice drink, to the moment we checked out, it was wonderful. Our guide, Juan, was superb. We saw 4 out of "Africa's big 5" animals (the leopards are notorious for hiding in this reserve) but that didn't detract. We had a hailstorm one day with hailstones like marbles, but an hour later we were out in the truck spotting elephants!! A fantastic (& for me, life changing) experience." Graeme & Lynne Dentith.
---
"We stayed for 2 nights at the Ukhozi Lodge for our honeymoon and had an absolutely amazing time. Our Ranger Juan was brilliant - he was extremely helpful & knowledgeable. Food was great and the staff were very friendly and helpful too. We couldn't fault our experience and we hope to return at some point in the future." Adam & Lucy Cooper/Nield.
---
"Excellent and enjoyable. Exceeded our expectations and fulfilled a dream. This trip was made to celebrate my husbands 70th birthday and our wedding anniversary." Graham & Sue Howard.
---
"The service at the Lodge and the whole experience was 100% totally enjoyable. I cannot fault anything. The staff were excellent including the rangers who very knowledgeable about their subject matter. What a fantastic team. Please pass on our personal thanks to Juan, Alan and to Lauren and Rosie." Christopher Pearce & Karen Merrikin.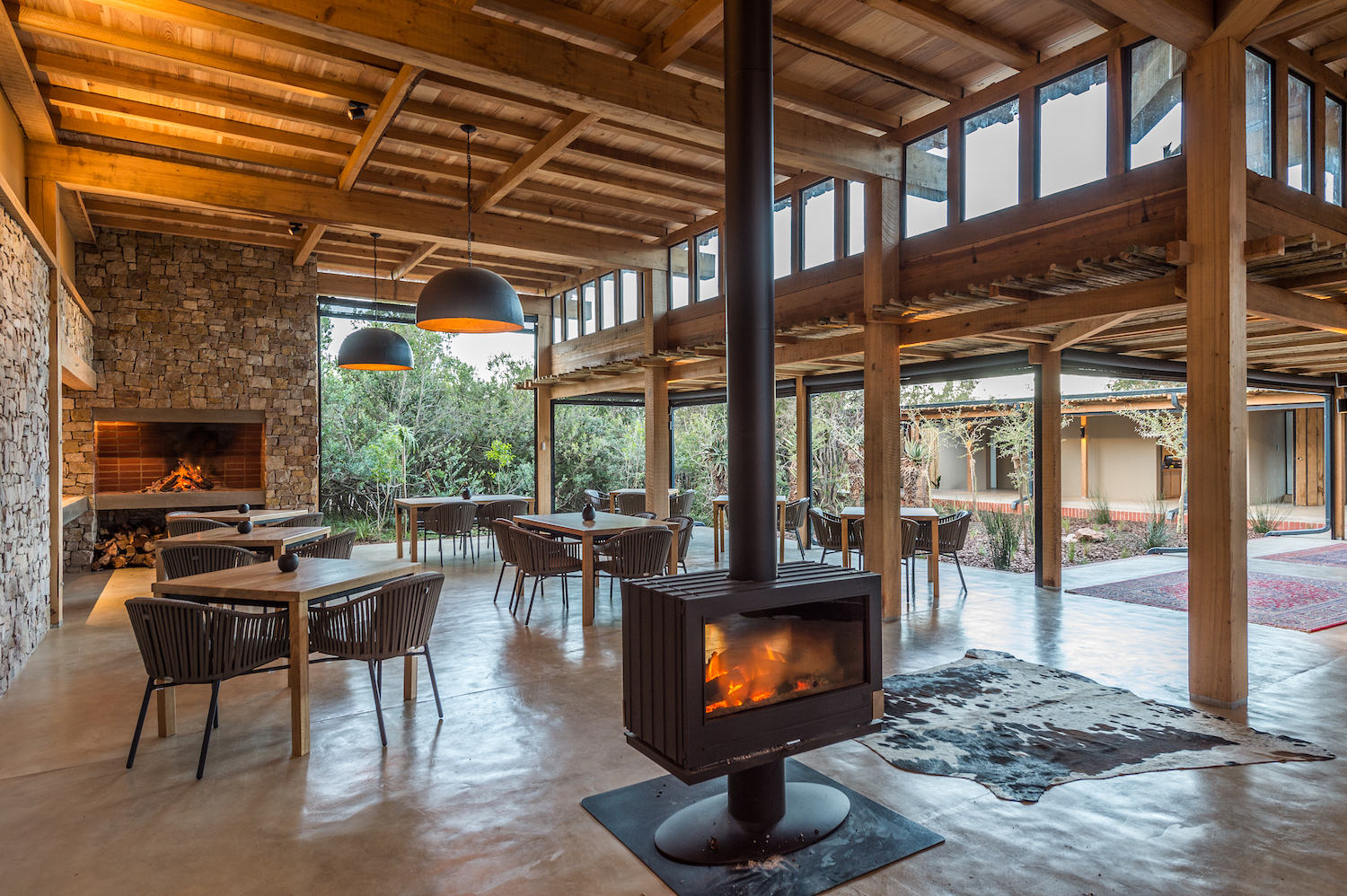 Book Your Stay at our New Ukhozi Safari Lodge
Be sure to contact reservations or check availability and book online as soon as possible. Our new Ukhozi Safari Lodge is something worth experiencing. Contact reservations and make your booking today!