Video: Hamerkop Eats a Large Frog on Bushmans River


Videos
,
Photo of the Week

birdlife
The hamerkop is a species of waterbird. It's unusual Afrikaans name when translated into English means hammerhead, aptly describing the shape of its head. They feed on fish, frogs, tadpoles and other insects found in flowing streams or stagnant pools of water. Kariega Game Reserve, which spans the vast, diverse and breath-taking terrain between the Bushman's and Kariega river valleys is an ideal habitat for all waterbirds, including the hamerkop.
Hamerkop eat poisonous frogs and toads
The hamerkop is not deterred by a bit of poison! After catching a poisonous frog or toad they simply spend a few minutes washing off the slimy poisonous mucous before swallowing their prey whole. Ranger Jone captured this on video and in photographs.
I caught you...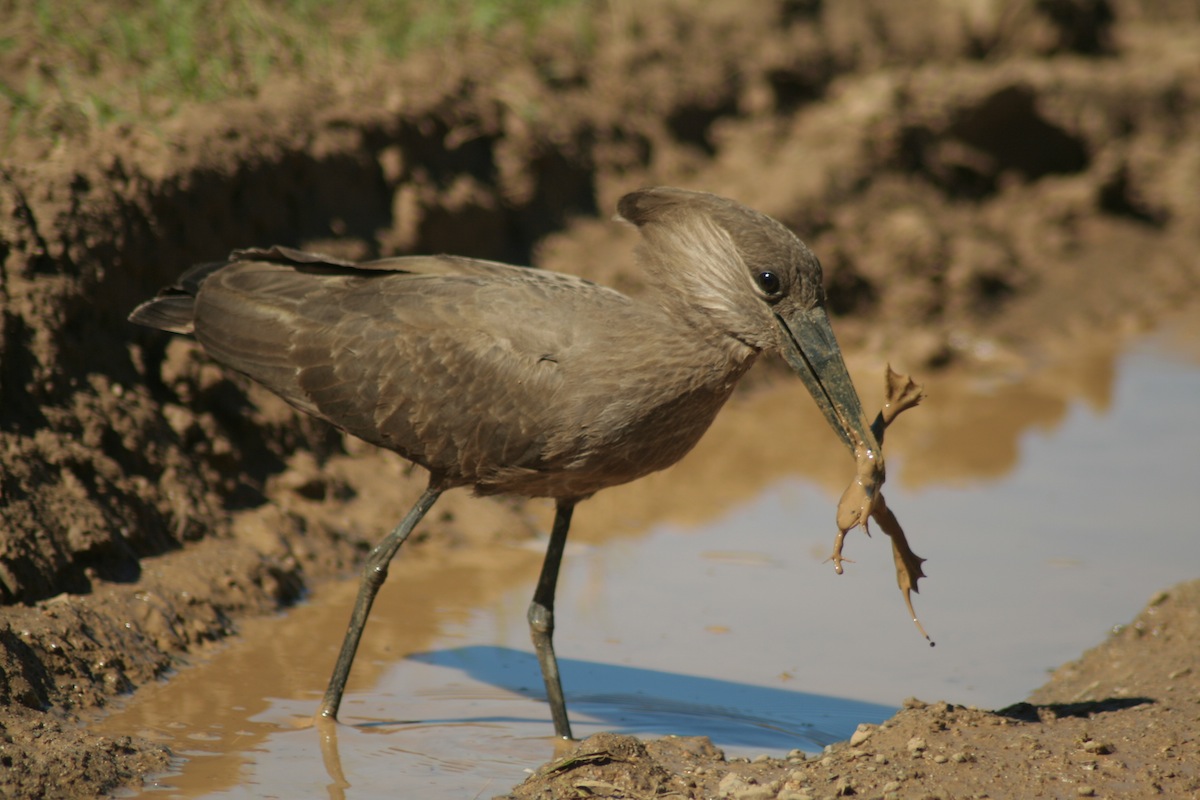 You not getting away!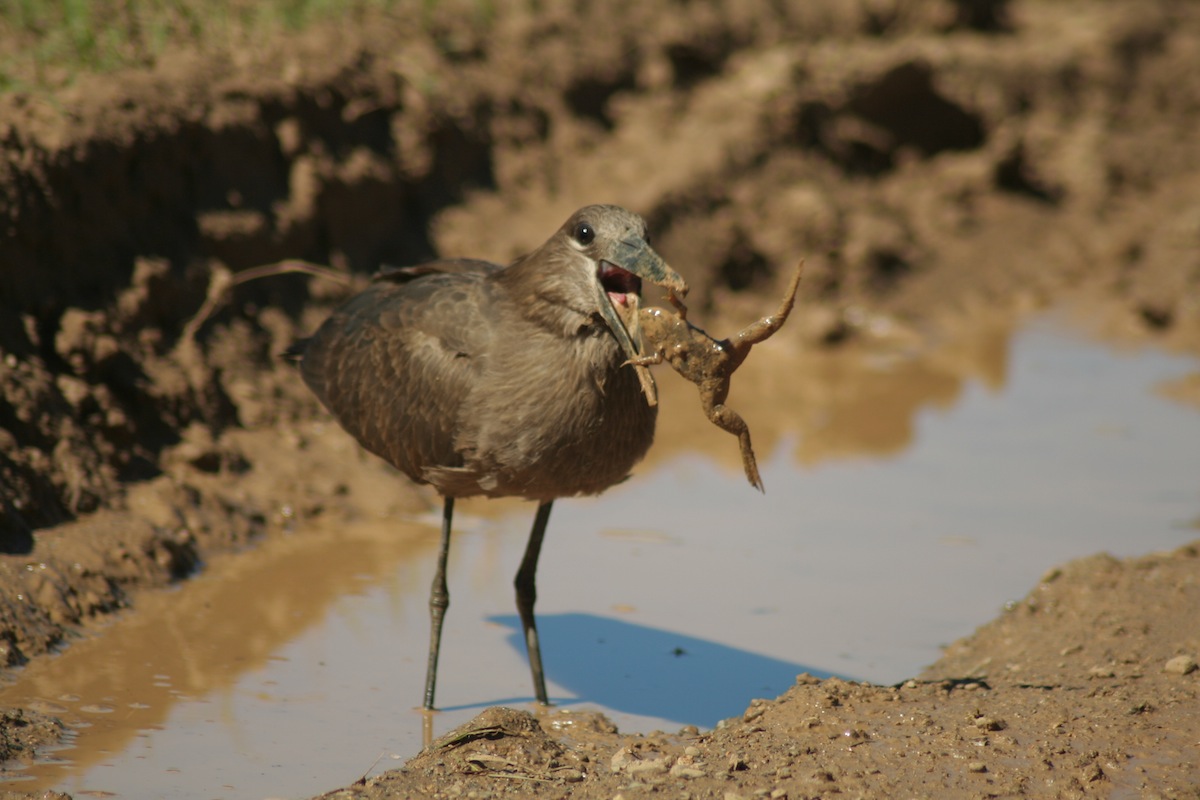 Delicious...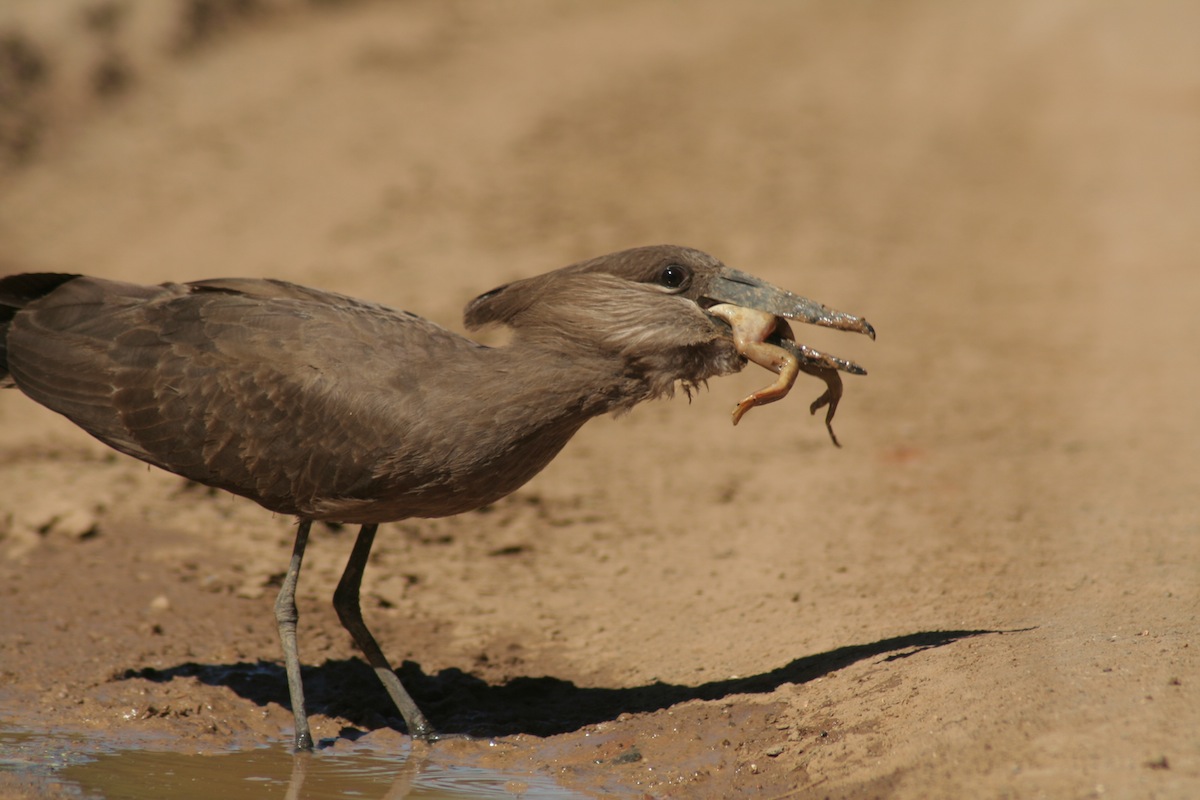 Done!