Video: Dramatic Safari Encounter with Lions and Elephant
Watching a pair of exhausted lions sleeping on the plains after mating for the past few days, the Kariega guide and guests on their afternoon safari probably didn't expect this sighting to get more interesting. But nature likes to play games and when a very big elephant bull came strolling down the road towards them, no one knew what was going to happen next. Fortunately experienced safari guide Nakita ensured that she and her guests kept calm and simply enjoyed this dramatic encounter.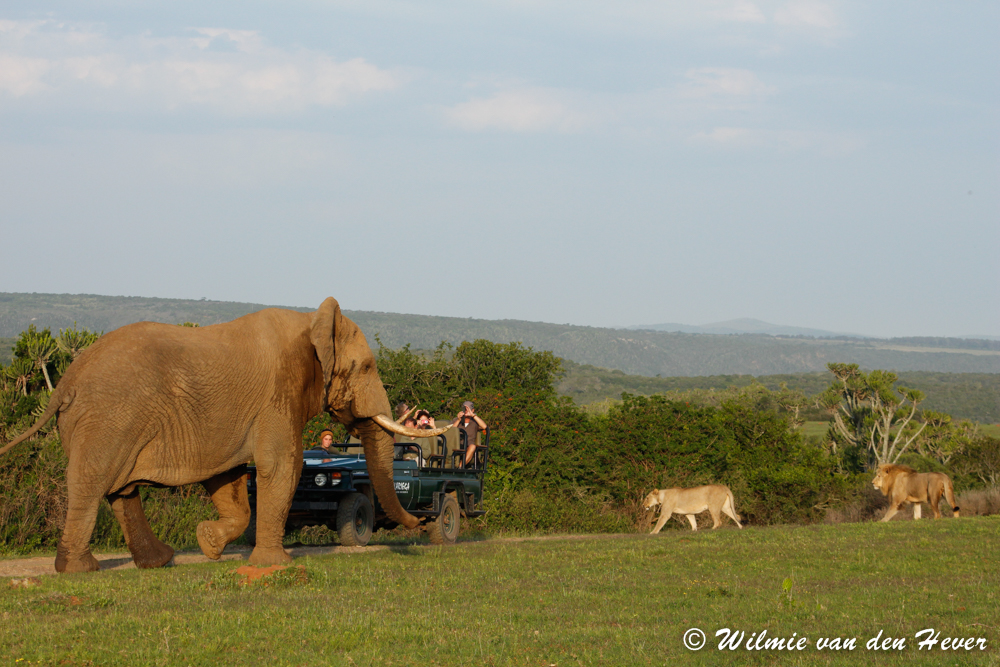 The elephant bull was taking a leisurely stroll and looking for the herd of females and stumbled upon a male and female lion. The elephant's hormones took over. He wanted the lions out of his way and to show them who is the real king. The elephant chased both lions from their spot in the sun and they headed for the nearest thicket with all of them just inches from the safari cruiser.  For the guests in the safari vehicle this was definitely a once in a lifetime close encounter with two of the Big 5 at once!
Did you have any interesting or dramatic encounters with your guide on your Kariega Game Reserve safari? Please let us know in the comments below or on our Facebook page, via Twitter or Instagram.