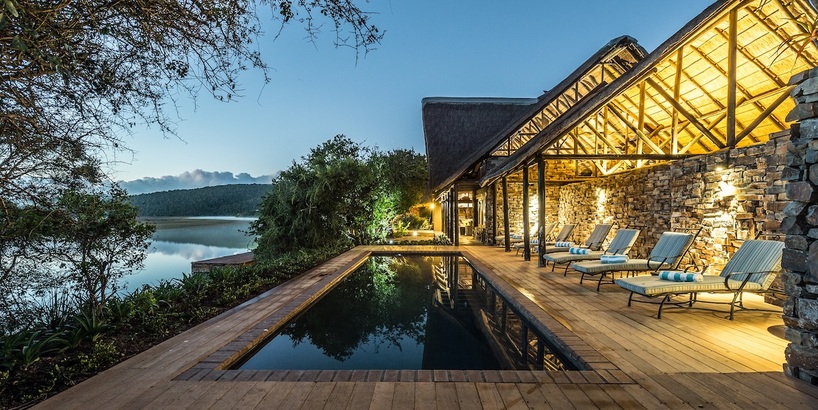 River Lodge is one of five safari lodges located within Kariega Game Reserves 10,000 hectare conservancy in the Eastern Cape of South Africa. This exclusive lodge is characterised by its unique position on the banks of the Bushmans river. The proximity to the river is unrivalled, making it a truly one-of-a-kind safari lodge. With almost no distinction between where the river ends and the lodge begins, the flow and connection between land and water; lodge and nature is seamless and definitive of the individuality of this lodge.
In June 2019 River Lodge closed for two weeks to undergo a full refurbishment to the main lodge interior, patio, deck and pool areas. Our conscious intention was to use contrasting colours, patterns and textures to reflect the duality between the concepts of connection and individuality that characterise this lodge. We believe that this is exactly what was achieved are we are so proud of the final results of the update and River Lodge refurbishment.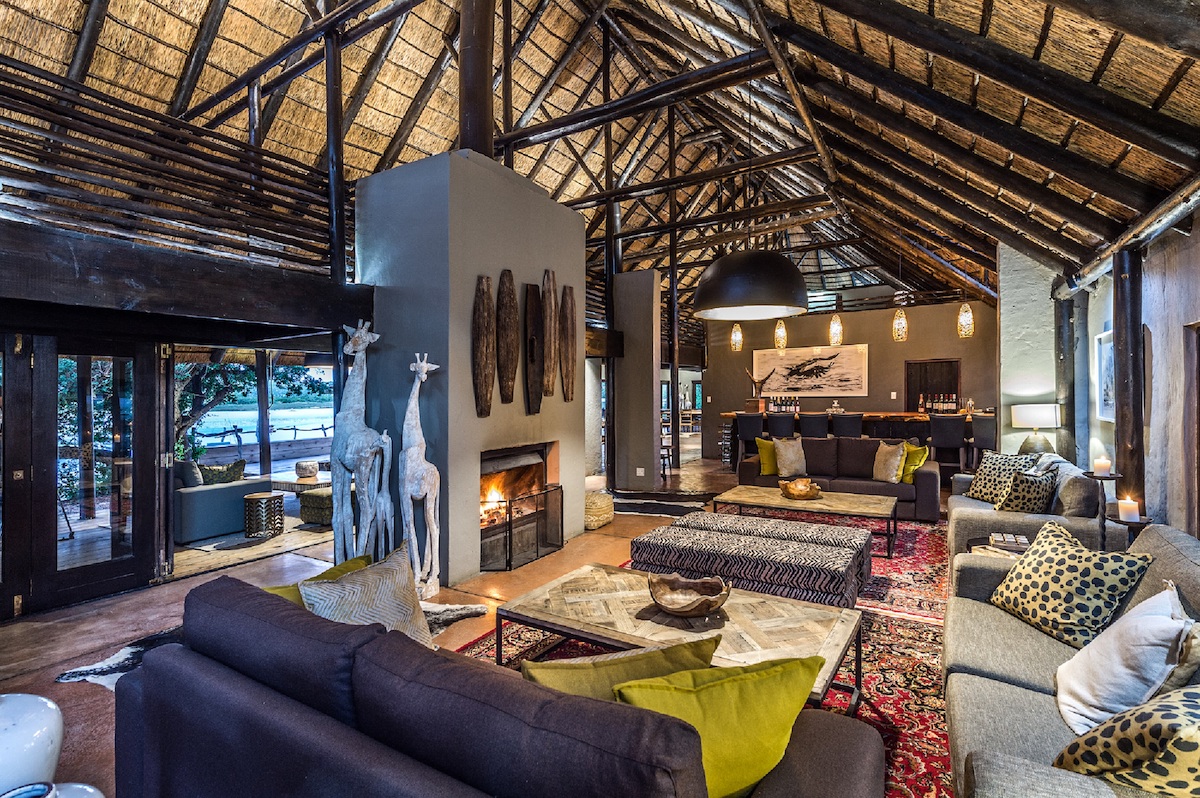 The River Lodge manager, Harry Rawana and his safari lodge team are very proud of the updates which have inspired their customary warmth and hospitality to reach new heights! These latest guest reviews from TripAdvisor beautifully reflect Harry's sentiments. Well done to the River Lodge team. We are so proud of you.
River Lodge: Absolutely Amazing
"We spent three nights at River Lodge. It was absolutely amazing as all the staff were friendly and made such an effort to ensure that everything was provided for a wonderful stay. Can't fault anything. Food was fantastic and they addressed my gluten free needs without any problems. The ranger was so knowledgeable and informative. Accommodation was clean and comfortable. Plenty of activities to keep everyone interested and enjoying the reserve. Definitely a place to recommend."
River Lodge: The Perfect Honeymoon Location
"This was the perfect start to our honeymoon and the most amazing first safari. We couldn't fault a single thing about our stay. The staff couldn't be more welcoming and accommodating if they tried. The lodge was immaculate and even the extra touches to make our stay feel special were amazing."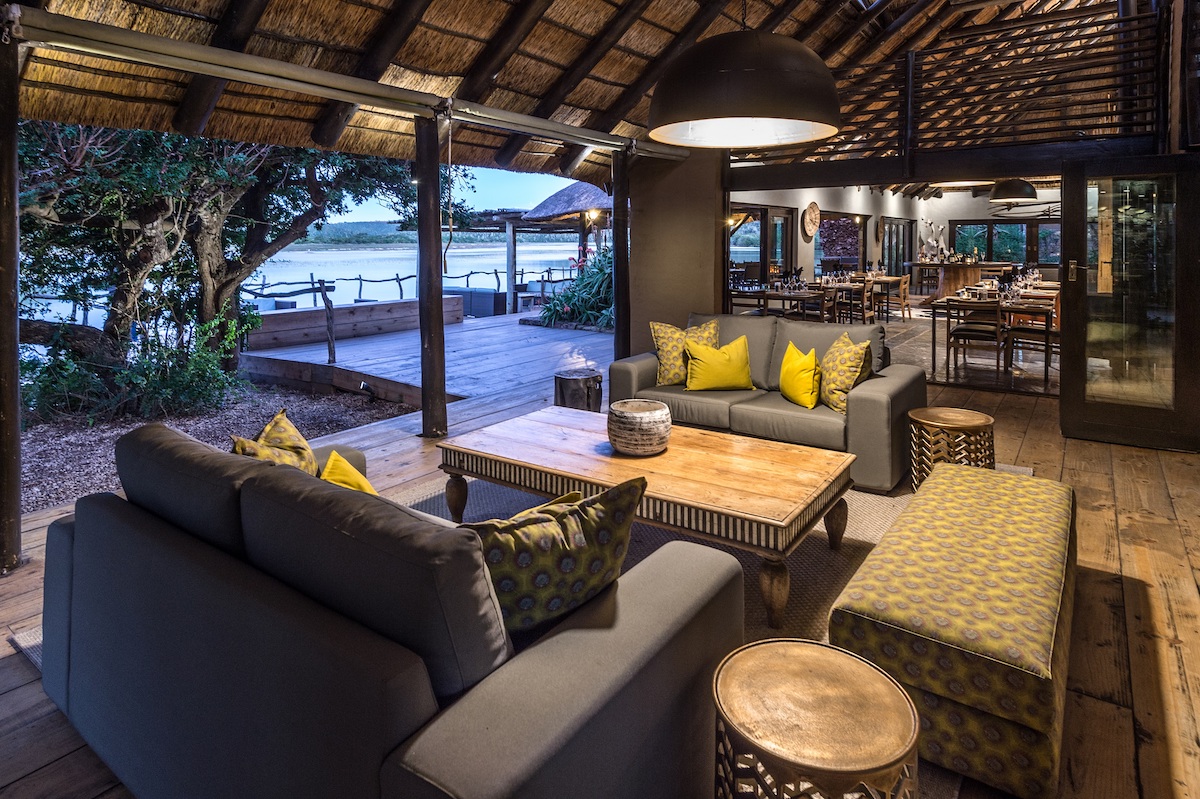 River Lodge: A Brilliant Place
"A brilliant place . Accommodation and staff are superb. A huge thanks to our guide Nick - all the information, help and company made the stay special. Sitting out next to the river was beautiful. And the food, drink and service from everyone was first class. Thoroughly recommend the lodge and would go back in a minute. Thank you."
River Lodge: Unbelievable
"This place is unbelievable. The staff were great, food fantastic, drinks in abundance with good variety, safari was the best experience we've had and our private suite with river view was just stunning."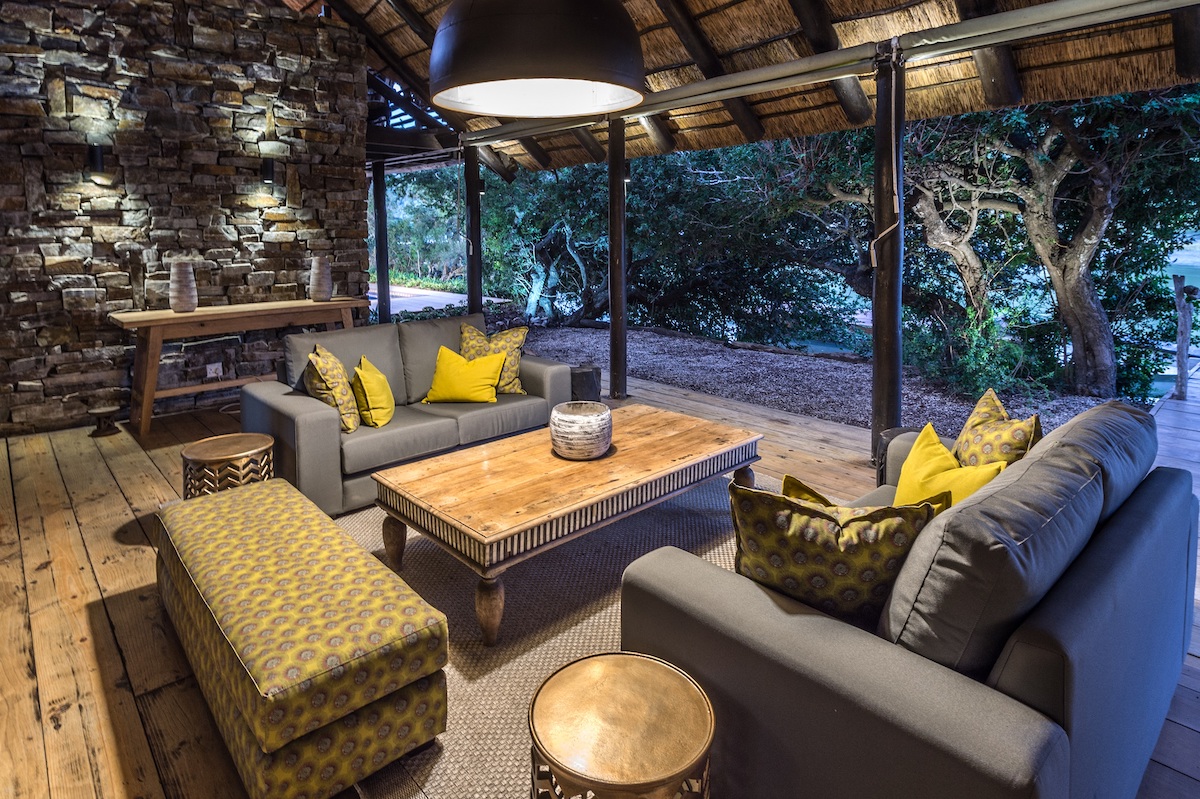 If you enjoyed your stay with us at the updated and refurbished River Lodge please leave your comment below or connect with us via Facebook, Instagram and Twitter.