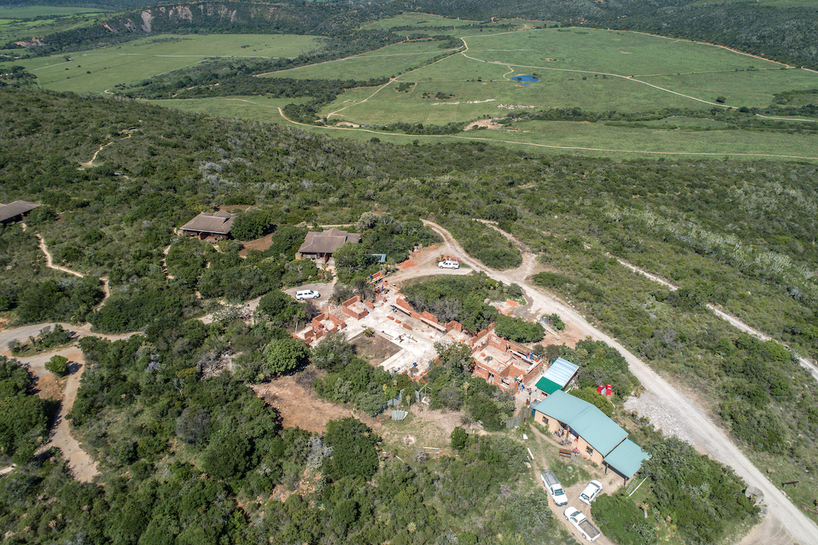 Opportunity flows form adversity and devastation has the power to unveil great beauty!
Both these sentiments ring true with regards to the fire that destroyed Ukhozi Lodge at Kariega Game Reserve at the end of 2017. Planning for the rebuilding of the new lodge commenced immediately and work began on 1 February 2018. The progress made has exceeded our expectations and we will be able to welcome guests back to Ukhozi Lodge from 1 September 2018, a month earlier than planned. 
To celebrate we are offering an opening special of R4,080 per person per night sharing, excluding the Kariega Foundation conservation and community levy.
Stay at our newly rebuilt Ukhozi Lodge during September 2018 and receive a 15% discount
Be sure to contact reservations or check availability and book this special online as soon as possible. The unveiling of the beautiful new lodge will be something worth experiencing.
The rebuild of Ukhozi Lodge presented the opportunity for us to keep all the well-loved aspects of the old lodge and transform the rest. The final product will be an intoxicating blend of intimate contact with nature (facilitated by replacing all roads with meandering bush paths) and expansive views over the Kariega river valley teeming with wild animals.
Other features to look forward to include a new rim-flow pool and bar with breathtaking views over the valley, a well-stocked wine cellar, fire-pit and new boma, library as well as upgrades to all bathrooms, private plunge pools and all furnishings and finishes.
We promise to share excitement with you as our new Ukhozi Lodge takes shape. In the meantime, contact reservations and make your booking for any night during September 2018 and receive 15% off.