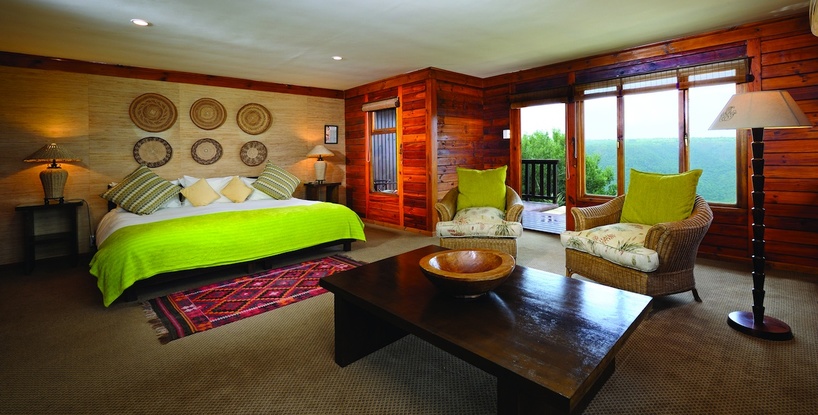 Ukhozi Lodge offers 10 air-conditioned log suites, each with a private plunge pool and deck with panoramic views of the valley. The lodge includes an African-style lounge, dining area and boma with an outdoor pool. Here, guests can unwind in front of warm log fires, enjoy tasty meals and share experiences of the African bush.
These are our top 5 things to do when visiting Ukhozi Lodge.
1. Morning and Evening Game Drives
Game drives at Kariega never disappoint. Ukhozi Lodge guests are sure to enjoy a plentitude of wildlife and birds ranging from zebra, giraffe and monkeys to lion, elephant, rhino and hippo. It is also most likely that you will have your heart warmed by an encounter with rhino mum Thandi and her calf Thembi who frequent the plains just below the lodge.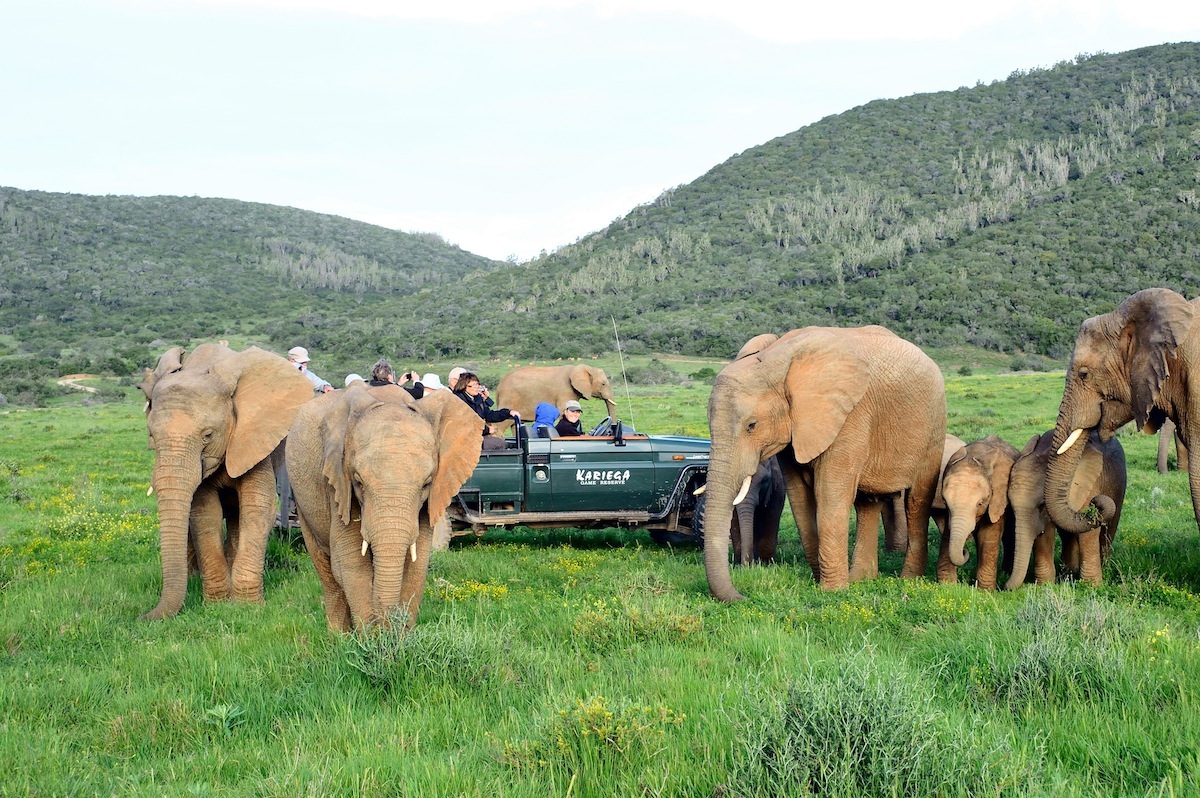 2. Explore the Kariega River
Ukhozi Lodge sits on the edge of the escarpment overlooking the Kariega River valley. Exploring this magnificent river, whether by boat or canoe is always a highlight for our Ukhozi Lodge guests. The birdlife is extraordinary, and you will almost certainly get a glimpse of a variety of kingfisher species and the fish eagles nest, hopefully with some young in residence. If you are an avid fisherman, speak to your guide and be sure to save time for some quality fishing along the riverbanks.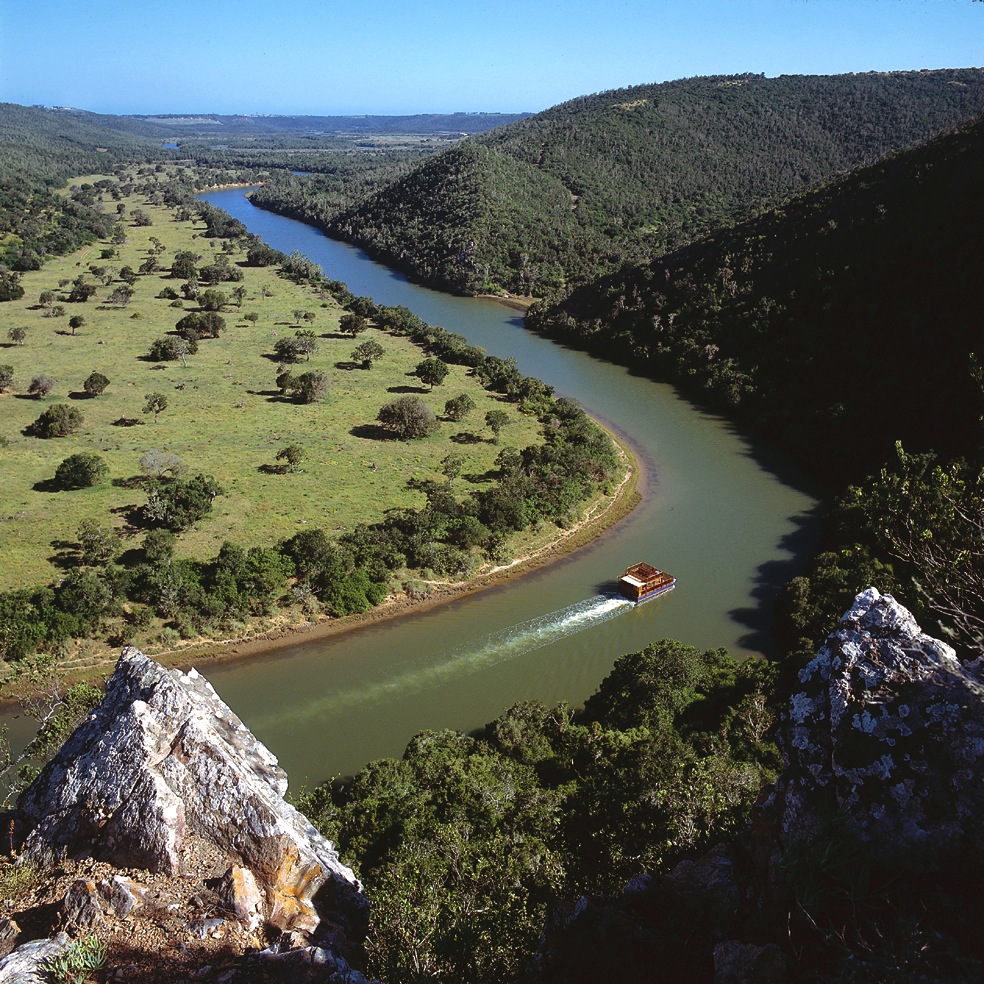 3. Guided Safari Walks
Walking amongst wild animals is an amazing experience where ones senses come alive as you become intensely aware of your environment and enjoy extraordinary sightings while on foot. We highly recommend that you arrange a guided safari walk with your Kariega guide during your time at Ukhozi – it is an experience not to be missed.
4. Take in the View from your Deck and Private Plunge Pool
The views and vista's from the private and spacious suites at Ukhozi Lodge are spectacular, especially from your private viewing deck. These become even more vibrant and inspiring when sipping on a sundowner or washing away the African heat in your private plunge pool. A particularly good idea after your guided walking safari! 
5. Soak up the Intimate and Romantic Lodge Atmosphere
The Ukhozi Lodge is something special. Incredibly quiet, peaceful and intimately connected to the surrounding bush, it is a wonderful place to sit quietly reading a book, enjoying a cup of tea or chatting with fellow guests or your Kariega guide about your return trip!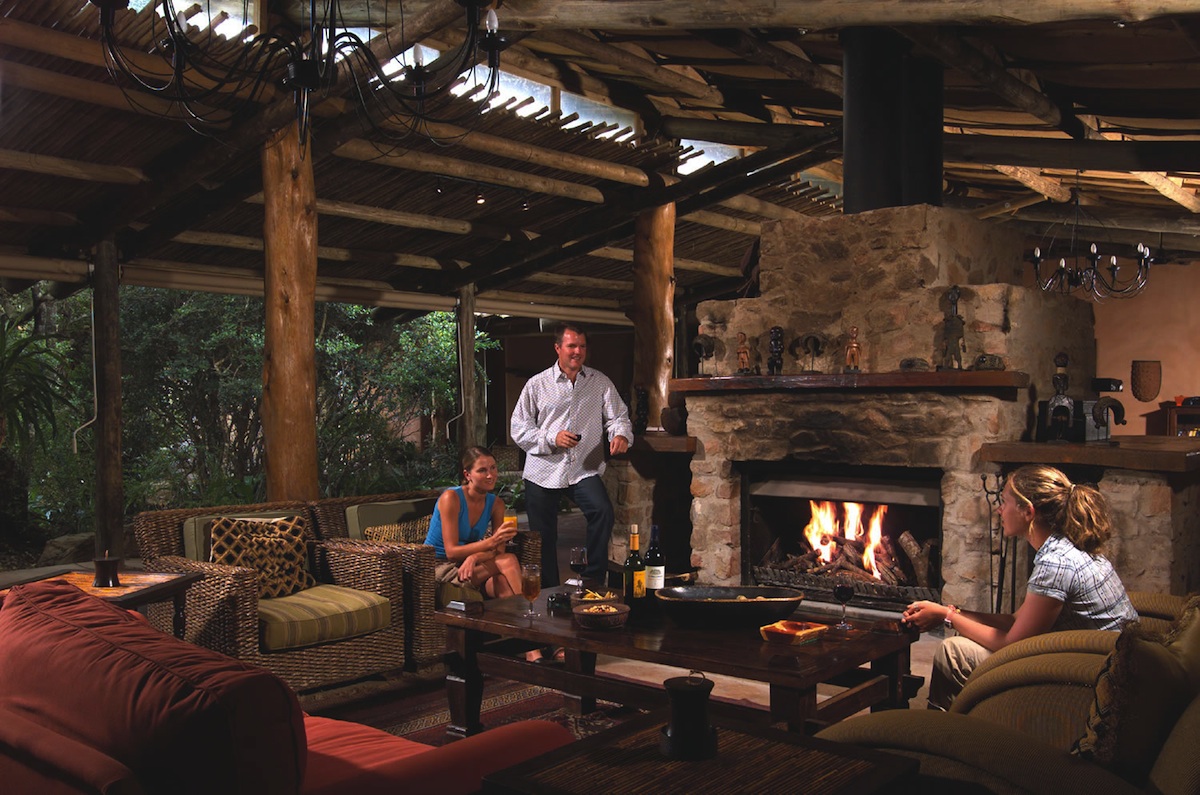 For more information, or even better, to make a booking please contact our reservations team.