Thembi - Meaning Hope in isiXhosa
Kariega Game Reserve is happy to announce that Thandi's rhino calf has been named Thembi, meaning hope in isiXhosa.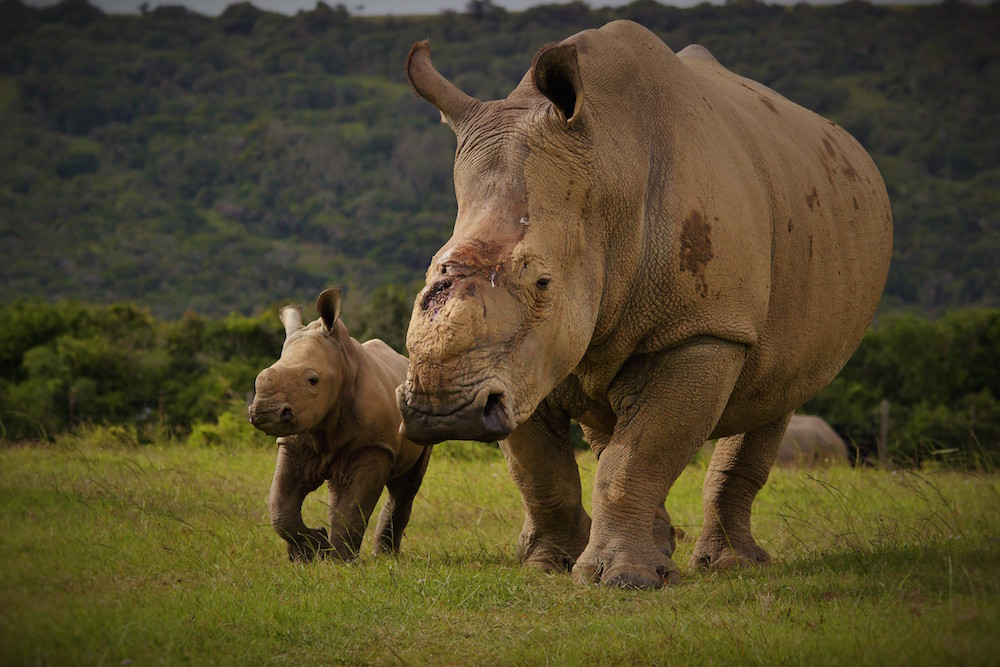 The announcement was made at a small function on the reserve three years on from the brutal poaching of Thandi, Themba and an unnamed bull rhino on 2 March 2012. We all remember that terrible day when the three animals were discovered with their horns hacked off and left for dead by poachers. We think about our unnamed bull that died during the night, the fight for survival and tragic death of Themba, the amazing recovery of Thandi and the birth of her healthy calf. 
Dr William Fowlds of Investec Rhino Lifeline commented at event: "The name Thembi seemed to fit best given that this little calf has brought fresh hope and energy to those who struggle to secure the future of our rhino. She is a new generation of life, one I hope will never experience a poaching incident like her mother and namesake Themba."
Dr Fowlds continues: "This story has become one of the most successful awareness building campaigns that this crisis has generated to date. These rhino have taken the brutality of poaching into the living rooms of people all across the world and they have stirred us to action in ways that we could never have hoped for. And now, when rhino poaching is more than twice as severe as it was back then, both Thandi and little Thembi remind us about the value of life for this species."
Special Thanks to Supporters of Kariega Save the Rhino Project
Foundation patron and Kariega co-owner Graeme Rushmere thanked the many people and organisations that have helped Thandi and the Kariega Foundation Save our Rhino project. "We are grateful to everyone who has supported Kariega and our rhino during the roller coaster journey over the past three years. At every turn we have been strengthened by generous donations, messages on social media, helpful press, a committed team and a host of passionate rhino warriors. Thank you all. Our greatest hope is for a long and safe life for all rhino, including little Thembi."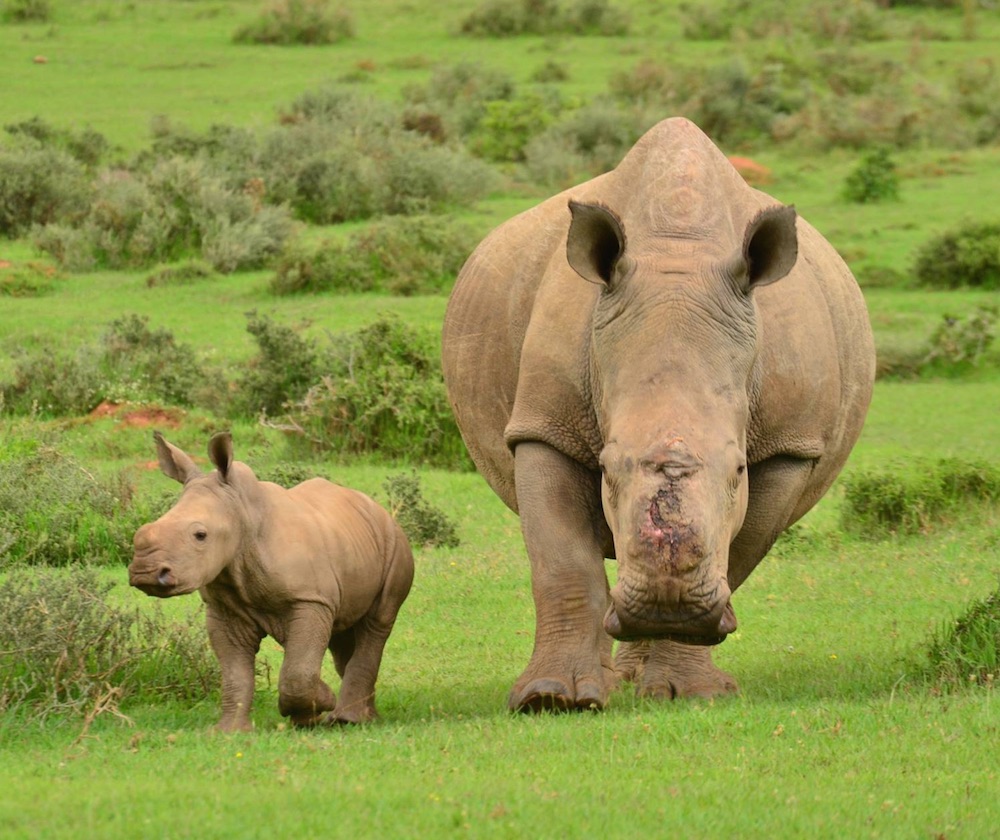 A Host of Rhino Warriors were Inspired to Take Action by Thandi
Kariega Game Reserve General Manager Alan Weyer said: "Today and during March we celebrate the birth of Thembi along with Thandi's amazing recovery. We are delighted to highlight how this story has motivated people from around the world to get actively involved in helping to save the rhino. We are so proud to share some of the wonderful achievements and projects that have been inspired by Thandi. Our sincere thanks to everyone who has, and continues to fight for our rhino."
Some of those who have been inspired by Thandi and could attend the event were Angie Goody (Thandi's Endangered Species Association), Carol Harnwell (Chipembere Rhino Foundation), Jo Wilmot (Rooting for Rhino), Harry Owen (For Rhino in a Shrinking World), Tracy Jeffreys (Rhino Tears), Sheena O'Keefe (Rhino Run) and Simon Jones (Helping Rhinos).
In closing, Dr Fowlds comments: "Thandi has changed my life. I can't say it is for the better, as I could never wish to fight a war such as this one. She has shown me inner strength that I must follow. She has inspired action in myself, and many around me that I must continue. She now celebrates life, and with it the hope that against all odds, we can and we will overcome the massive challenges that threaten to take the rhino species down."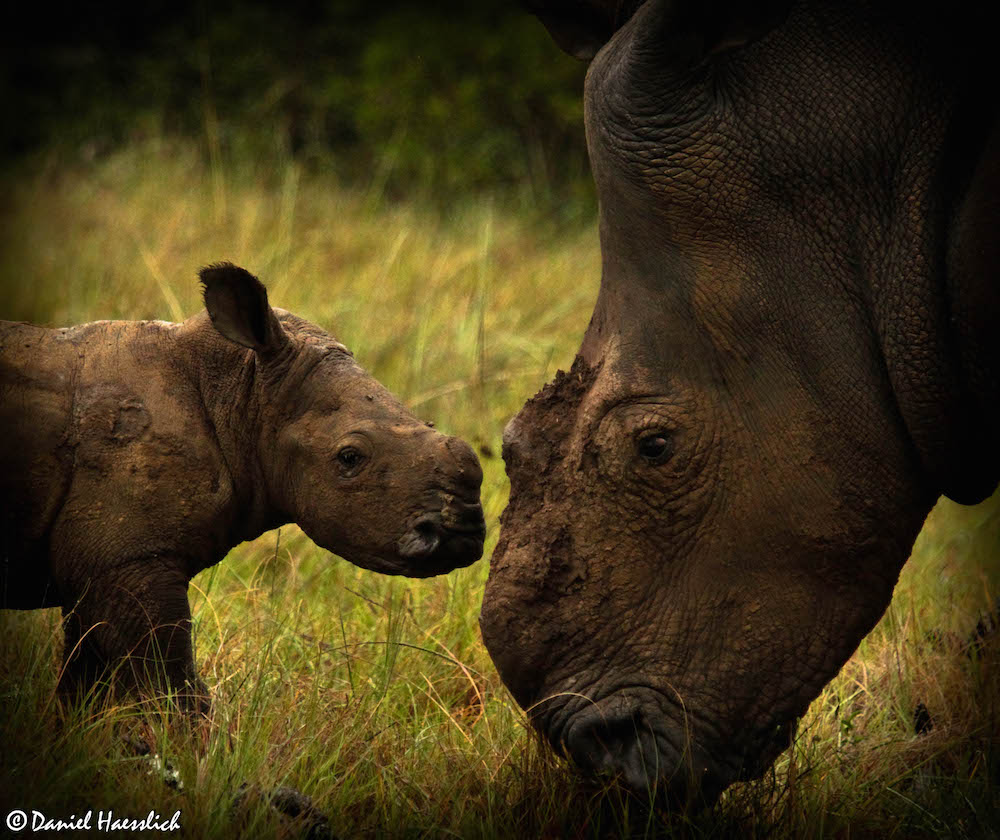 Since the beginning of 2012 poachers have killed over 2,800 rhinos in South Africa. Official figures released in the first month of 2015 show we are still losing two rhinos every day.
Find out more about the Kariega Foundation Save the Rhino project and read the full story of Thandi, Thembi, Themba on our blog. Images courtesy of Angie Goody, Frances Van Pletzen and Daniel Haesslich.