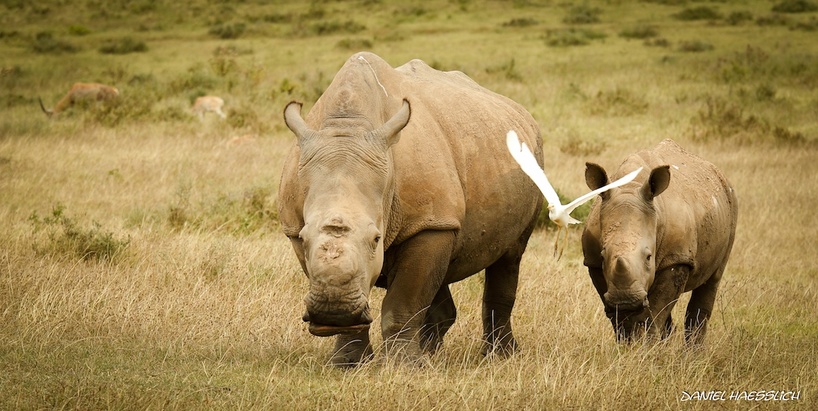 The monthly celebration of rhino Thembi's birthday evokes deep gratitude for Thandi's brave recovery and Thembi's miraculous conception and birth. Both Thandi and Thembi are healthy and thriving and a daily delight to our rangers and guests.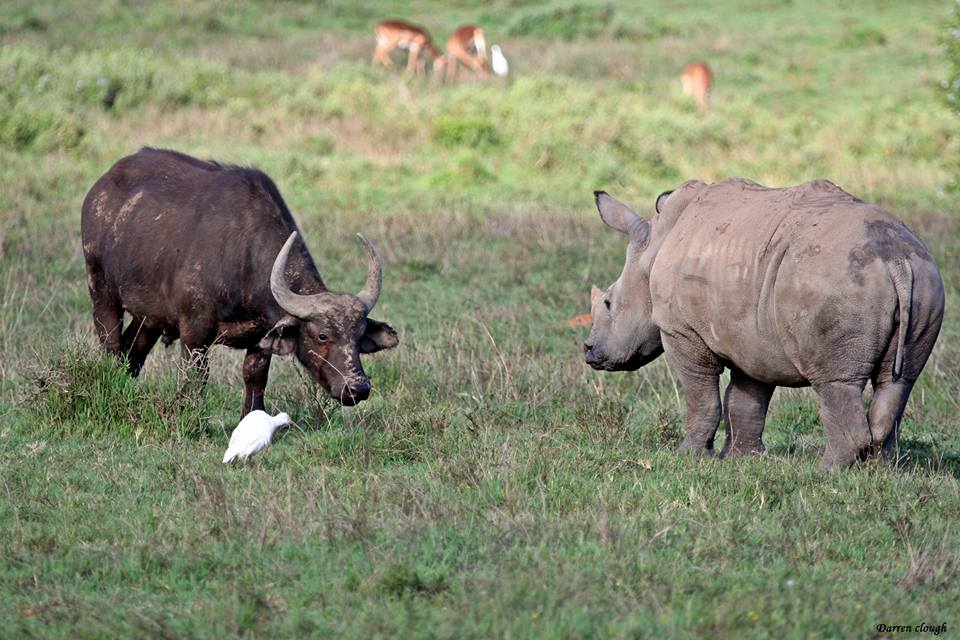 Dr. William Fowlds Plays Central Role in Rhino Thandi's Recovery
We acknowledge Dr. William Fowlds for his incredible care of Thandi after her attack, and the role he has subsequently played in rhino conservation, and saving other survivors of poaching attacks. Thandi's was a landmark case that proved victims of poaching could be saved and that concentrated efforts and funds need to be focused into this area of rhino conservation. Dr. Gerhard Steenkamp from the Onderstepoort faculty of Veterinary Science worked with Dr. Fowlds on Thandi's recovery, the success of which inspired the belief that the same could be done for other poaching victims.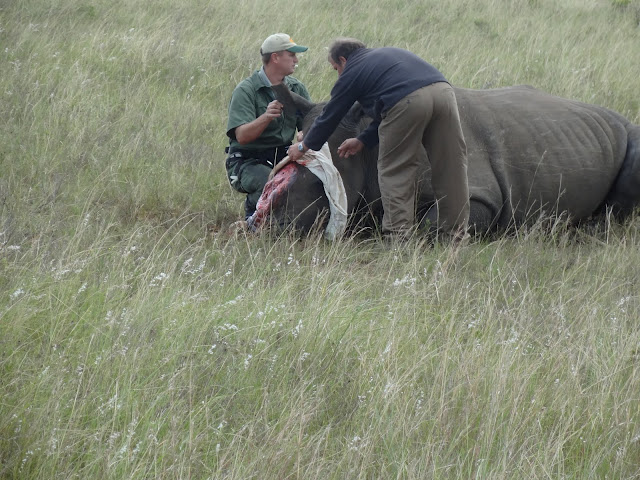 Save the Survivors Established after Rhino Thandi's Attack
The Onderstepoort faculty of Veterinary Science at the University of Pretoria initiated the Save the Survivors project to specifically care and look after rhino that have survived a poaching attack. The faculty estimates that between 80 and 120 rhinos are victims of poaching each year in South Africa alone. While a few of these animals are brought into the Onderstepoort hospital most are treated in the bush.
Saving Rhino Hope at Nearby Eastern Cape Reserve
Saving the Survivors operates primarily in the South African provinces of Mpumalanga, Limpopo and the Northern Cape. However, since May 2015 team members have been treating a beautiful and brave rhino named Hope who was poached on a nearby Eastern Cape game reserve.
Hope's injuries were severe and her recovery has been slow, unpredictable and costly. Recently Hope was relocated from the Eastern Cape to a game reserve near to the Onderstepoort Veterinary Hospital where she will start the next phase of her treatment and recovery. She will undergo a series of operations and procedures that will attempt to close the hole that the poachers left in her face.
Visit the Saving the Survivors Facebook page if you would like to support Hope and the remarkable efforts of Saving the Survivors. It would be truly wonderful if Hope could have the same happy ending as Kariega's rhinos Thandi and Thembi.