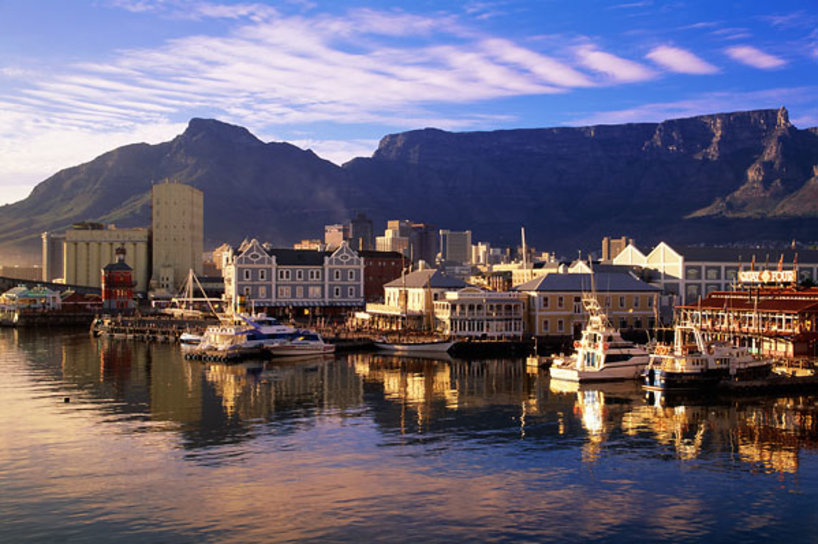 Kariega Game Reserve is perfectly positioned to combine with a visit to Cape Town and a few nights along South Africa's Garden Route. Our family has lived in the area for many generations and are passionate about guiding people to what we believe are the ideal locations for the best South African holiday experience. We get superb feedback from our guests - couples, families and groups - who love the trip to Kariega from Cape Town (or vice versa).
Top Stop-Overs Between Cape Town and Kariega
The distance from Cape Town to Kariega is approximately 1,000 kilometers or 620 miles. Both self-drive and guided tours will include at least a few nights en route. Here are some suggestions for our top stop-overs between Cape Town and Kariega, starting from Cape Town, they are the Cape Winelands, Hermanus, Knysna, Plettenberg Bay and the Little Karoo. 
Cape Winelands
The winelands valleys nestle beneath the dramatic Cape fold mountains about 40 km from Cape Town. A collection of historic towns, hamlets and Cape Dutch farmsteads produce tasty wines, great food and wonderful hospitality. Popular Cape Winelands destinations include Stellenbosch, Franschhoek, Paarl, Wellington (pictured below), Somerset West and Tulbagh.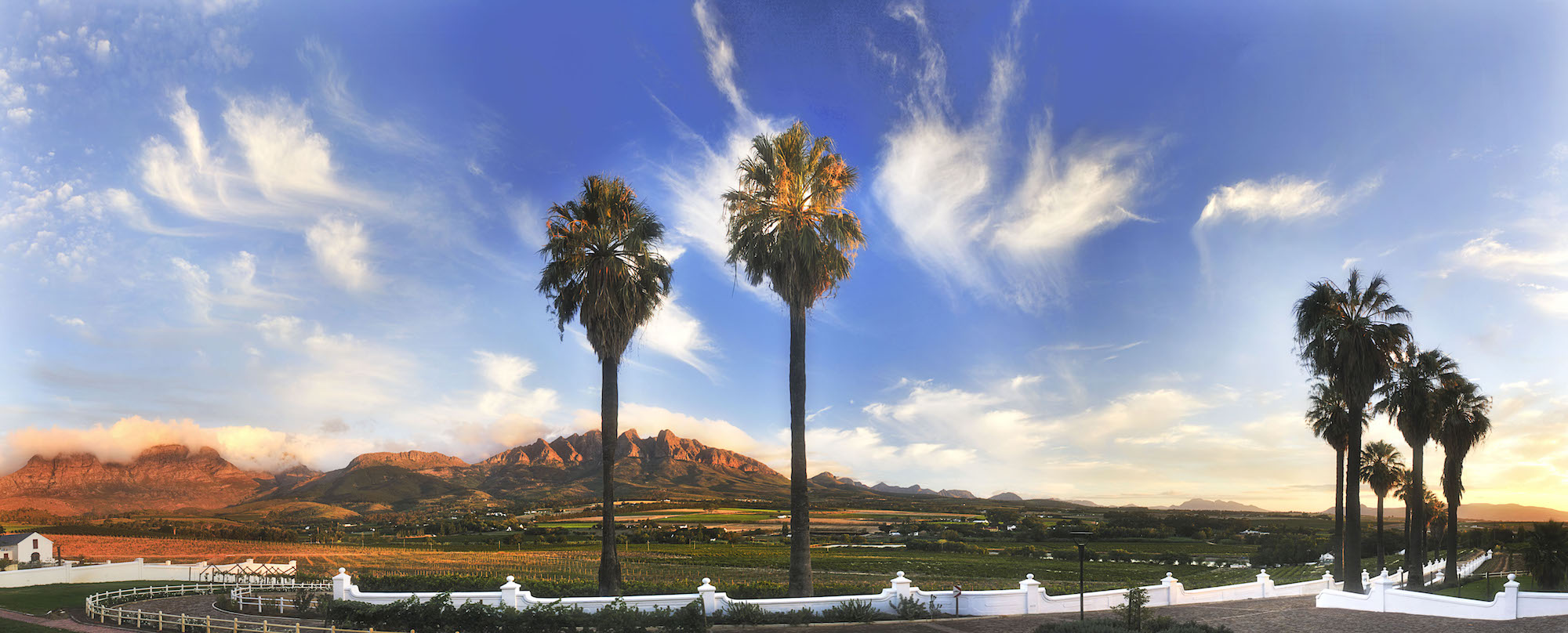 Hermanus and Gansbaai
Take the time to completely unwind and relax in this spectacular coastal location where whales, dolphins, sharks and flowers abound. These towns are particularly popular during the whale season between June and December. Hermanus boasts excellent land and boat based whale watching and Gansbaai is famous for sightings of whales, seals, dolphins, penguins and great white sharks.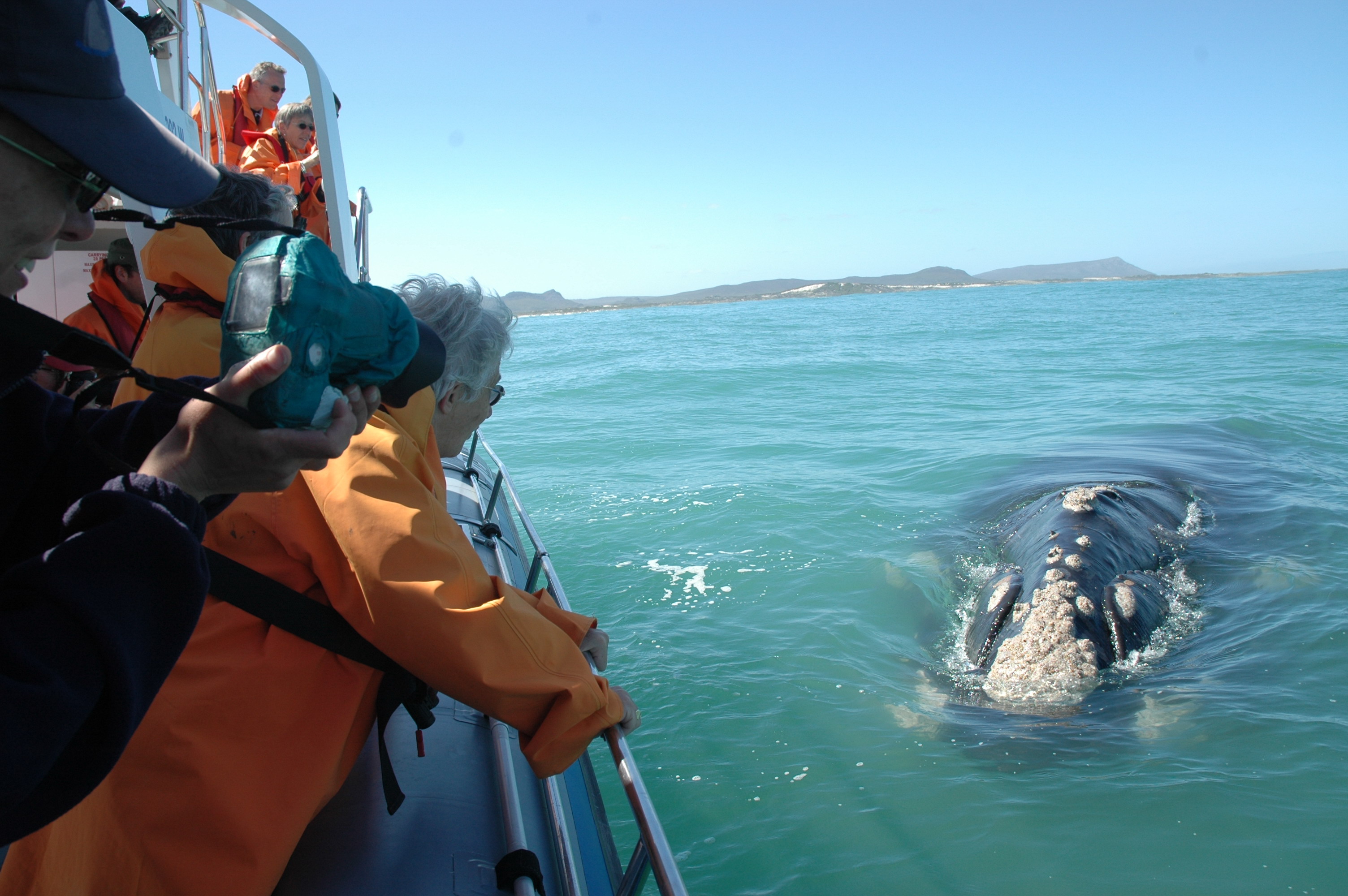 Knysna and Plettenberg Bay
The coastal area just over mid-way between Cape Town and Kariega is a must for travelers. Meandering trails for hikers and walkers, miles of white sand beaches for relaxing, forests for leisurely drives and lakes, rivers and a warm sea for swimming, boating and fishing. A wide range of leisure options, spectacular scenery, great food and a mild climate guarantee an unforgettable holiday experience. Popular Garden Route towns (in order from Cape Town) include Mossel Bay, George, Wilderness, Kynsna, Plettenberg Bay and Tsitsikamma.

Little Karoo
On face-value the Little Karoo is rather a bleak dry landscape. However, for travelers who delight in open spaces, big skies, majestic mountains, fascinating plants, animals and birds who are perfectly adapted to their environment, it is a wonderful stop-over between Cape Town and Kariega. Where else can you enjoy coffee watching meercats, ride an ostrich, dive (in a cage) with a crocodile and visit the largest limestone caves in the world in one day? That would be in Oudtshoorn - the town with the most sunny days per year in South Africa - a full 365 sunshine days! Other towns worth a visit are Montagu, Prince Albert, Calitzdorp and Barrydale.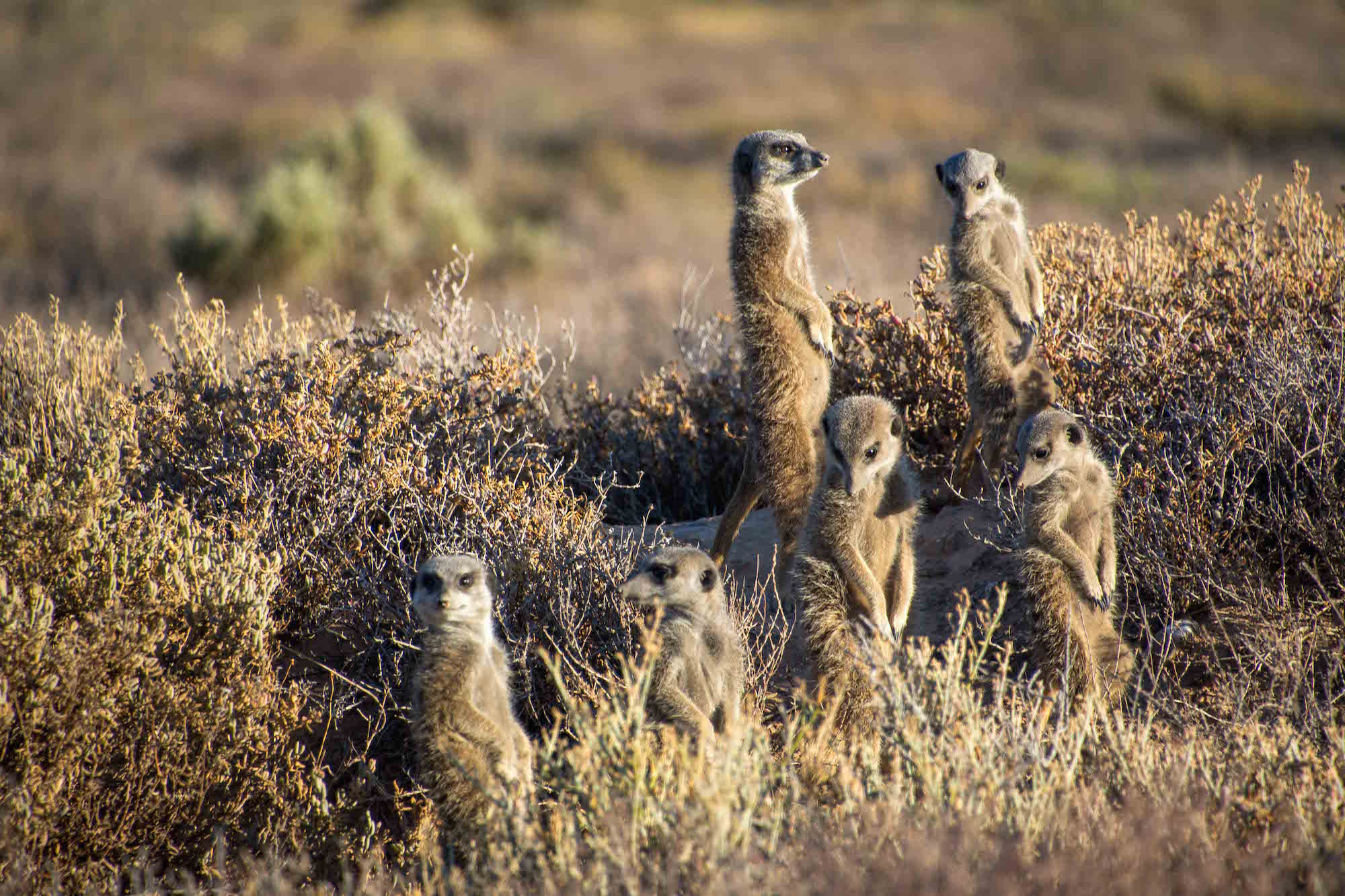 Suggested Stop-Overs Between Cape Town and Kariega
Our team are happy to provide you with suggested itinerary options that are inspired by and orientated around nature and the outdoors. Visit our Cape Town to Kariega tours section for more information or email bronwen@kariega.co.za.
But you don't have to believe us, here is a comment from a recent guest:
"We have now reluctantly returned from our fantastic holiday in South Africa. We would like to say a huge thank you to everyone at Kariega. The holiday was all that we hoped it would be and so much more. We have had so many amazing experiences, every day bringing something new. All accommodations were excellent, everyone was so friendly, kind and obliging. Our main regret was not having a longer holiday so that we could have spent more at each place, there was so much to see and do on route! We saw some amazing scenery on route to Oudtshoorn, very different from the Garden Route but really worth seeing. We were really lucky to see whales in the bay on arrival at Hermanus and we loved the early morning boat to see the whales at sea before our drive to Plettenberg Bay, which was an incredible experience. The Plettenberg peninsula was beautiful, and we had a lovely walk around the peninsula, such a beautiful coastline no whale spotted but plenty of seals worth viewing.
We felt the whole of the route was a perfect build up to the highlight of our holiday which was our stay at the River Lodge at Kariega. The reserve is truly beautiful. It surpassed our expectations, everyone was so kind and everything extremely well organised. All staff and went out of their way to make our holiday a magical experience, especially our guide, Wayne, to whom we'd like to give our very special thanks. We still can't stop talking about it. We're missing it all already!"