Spread Some Rhino Love | Adopt Thandi and Family
We were inspired to spread some rhino love ahead of Valentine's Day with this heart-warming footage of the first glimpses of rhino-super-mum and poaching survivor Thandi with her fourth calf Siya.
This little rhino was born at Kariega Game Reserve in the Eastern Cape of South Africa on 4 January 2021. He joins three other white rhino siblings in Thandi's growing family. Little Siya is named after the much loved South African Springbok rugby captain Siya Kolisi.
Thandi's story of survival after both of her horns were hacked off by poachers in March 2012, and the surprising birth of each of her four calves continue to serve as beacons of hope for rhino conservation globally.
Siya's birth comes as some much needed positive news as shocking rhino population statistics reveal that the world's largest population of rhinos — found in South Africa's Kruger National Park — has diminished by nearly 70% over the past decade, mainly due to relentless and barbaric poaching.
We hope that his birth will motivate you to show rhinos some love and adopt Thandi and her family.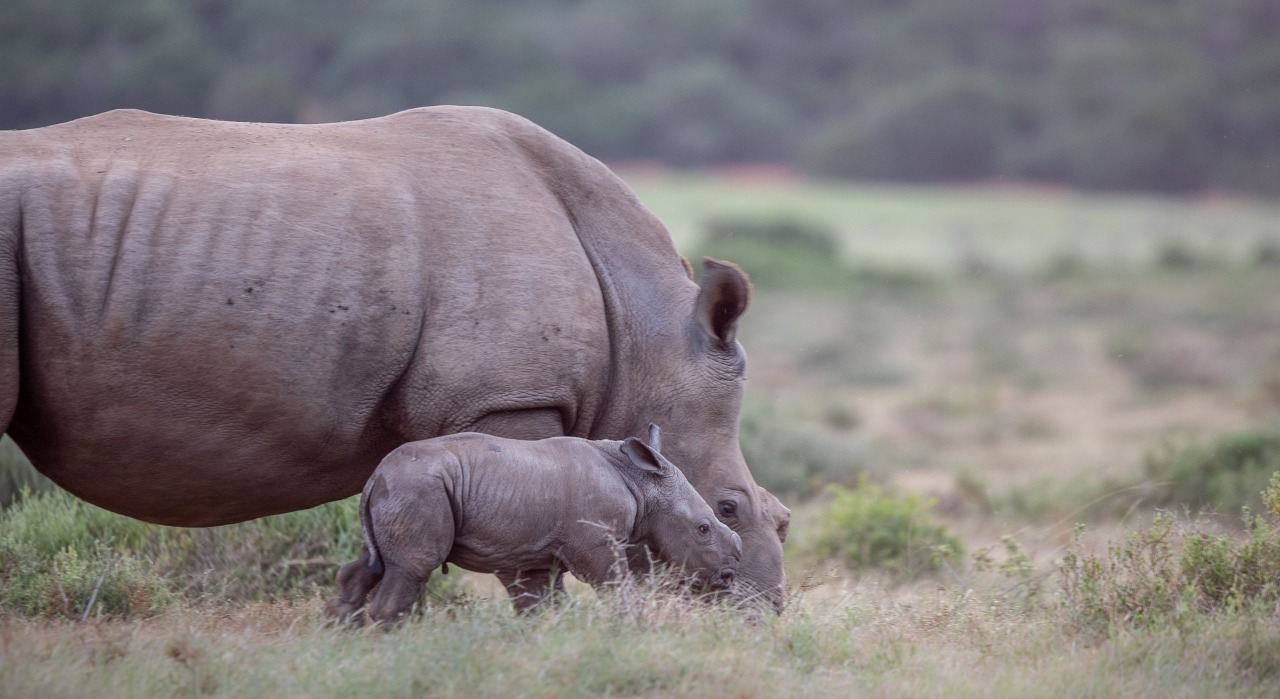 Shocking South African Rhino Statistics | Show Rhinos Some Love
The latest South African National Parks annual report included rhino population statistics for the two million hectare Kruger National Park, home to the world's largest population of rhinos. These show that rhino numbers in this area have diminished by nearly 70% since the census in 2010, mainly due to poaching.
Over the past few years reports have given the rhino crisis a positive spin by focusing on the declining number of rhinos poached each year, but have failed to report on the cumulative impact of the poaching's on total population size.
The Kruger National Park population census, released in February 2021, estimates that there are 3,549 white rhinos and 268 black rhinos. This suggests that the decline in poaching is largely due to the rapidly diminishing number of animals.
On 4 February 2021, the customs unit of the South African Revenue Service (SARS) made a bust of rhino horn worth an estimated R53 million in a shipment destined for Malaysia. While this in itself is a victory, the fact that so many rhinos lost their lives is not.
Both pieces of critical information serve as a grave reminder that the rhino species is facing extinction. The species urgently needs rhino protection and conservation efforts to trump poaching so that rhino populations can grow and thrive unthreatened once more.
This highlights the enormous contribution that private game reserves, such as Kariega Game Reserve, are making to rhino conservation. As a result of our holistic approach to rhino protection, conservation and preservation, Kariega Game Reserve has not lost a rhino to poaching since Thandi's attack in 2012.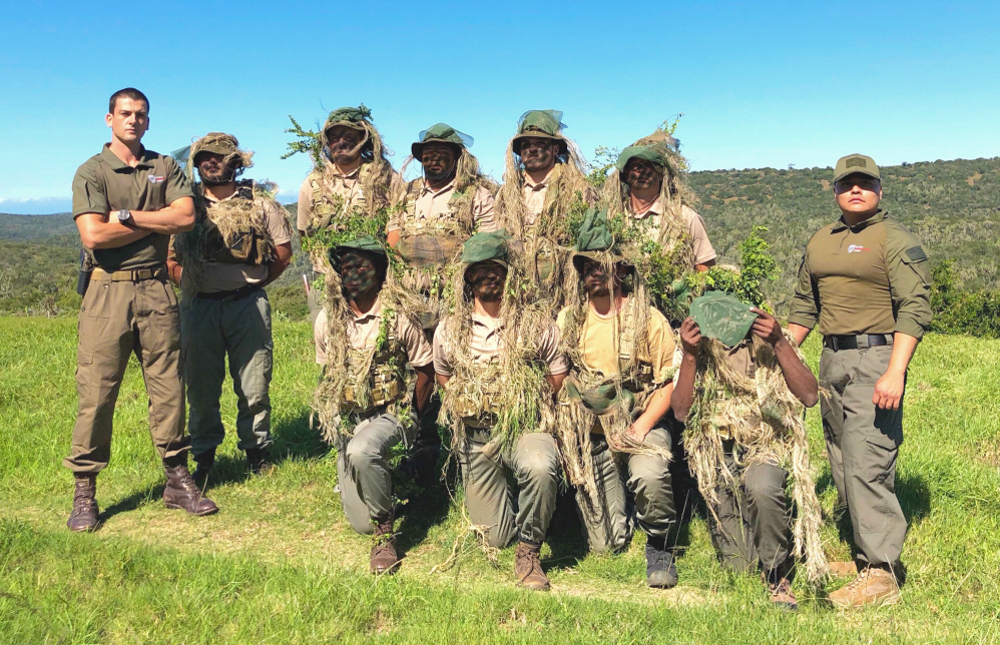 Join the Fight | Spread Some Rhino Love
So, what is the solution to the extinction crisis? Although there is not a simple answer to that question, one thing we do know for sure is that we need more warriors to join the fight.
There are many effective measures and projects on the ground in South Africa working to eradicate poaching and save rhino, but each requires resources (particularly financial) to keep going and growing so that the overall goal of saving an iconic species can be achieved.
You may not be in the position to join an Anti-Poaching Unit, or quit your day job and start a charity! In truth, such drastic steps are not necessary. It is little bits of support from many people on an on-going basis that in the end add up to a lot.
Your little bit counts and this year you can join the fight by simply spreading a little bit of love!
Instead of sending a Valentine's Day card or gift, why not surprise your loved one with a Thandi adoption package through international charity Helping Rhinos?
It takes just few easy steps:
Go to Thandi's adoption page: https://www.helpingrhinos.org/adopt-thandi/
Click on the Adopt button
Choose the adoption package that suits you best
Add the names of a friend(s) who want to share the responsibility (if required)
Follow the online check-out process to register and pay online.
You can then forward your loved one this beautiful video with a message of love and the news that they are now an adopter of Thandi and her family!
What Does Your Rhino Adoption Support?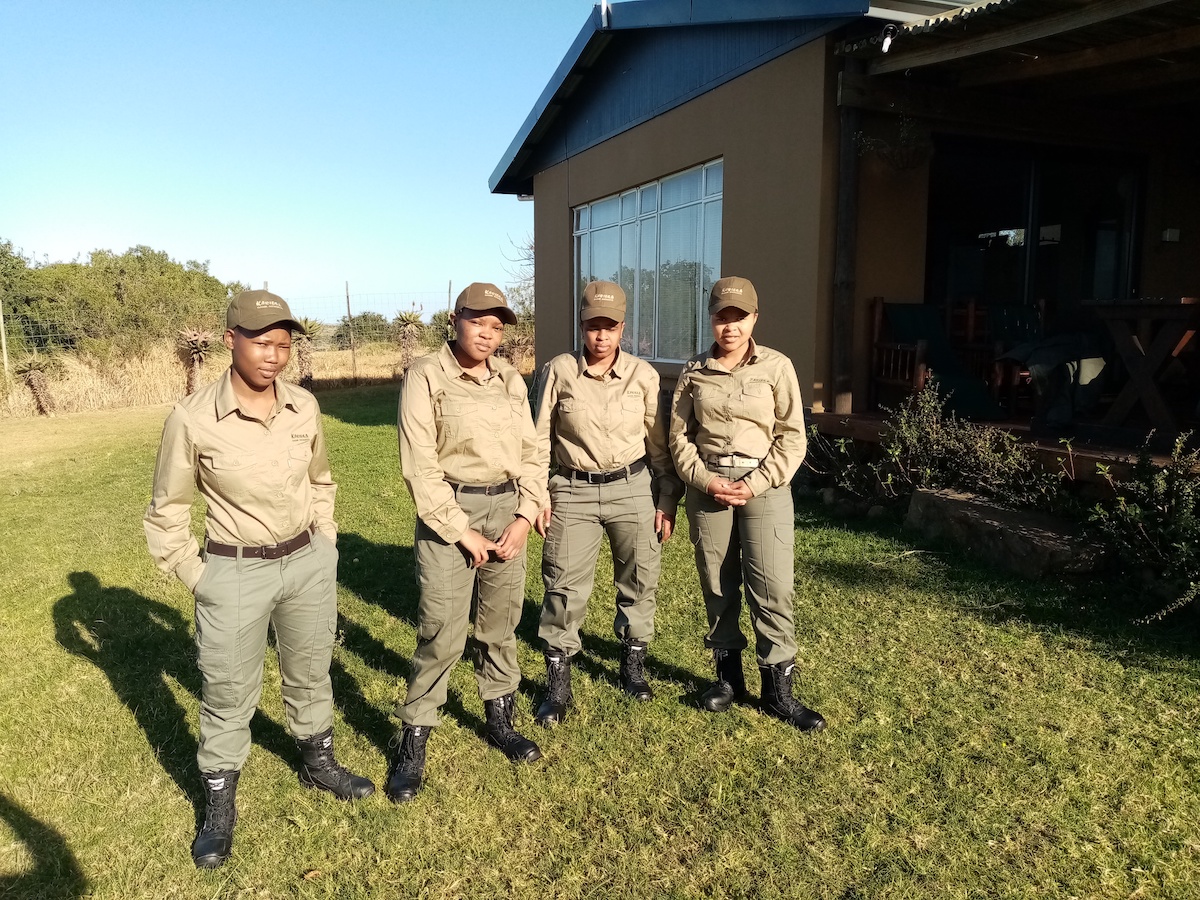 Kariega Game Reserve and the Kariega Foundation have adopted a holistic approach to rhino protection, conservation and preservation.
Our protection pillar includes running a professional, well trained and resourced anti-poaching foot patrol and canine unit; as well as an extensive dehorning programme.
Our conservation efforts focus on environmental education – reconnecting communities to their natural heritage and igniting the will and passion to preserve and protect the natural environment as well as creating job opportunities within the wildlife protection and eco-tourism sectors. The Kariega Foundation is currently working on a Kariega Conservation Centre which will be a base for ecology and wildlife camps as well as leadership academies. These are designed to reconnect, activate and inspire the conservationists of our future. It is also a training base for a vibrant internship programme that gives eight carefully selected community members the opportunity of a year-long internship at Kariega Game Reserve, inclusive of numerous training courses that aim to open doors to employment opportunities.
Lastly, the preservation pillar is engaged in the long term vision if habitat expansion and restoration so that as populations grow, they are supported by sufficient habitat.
Funds raised through Thandi' adoption go to supporting the Kariega Foundation's rhino conservation pillar, including environmental education and the internship programme.
If you would like to find out more about the Kariega safari experience, please contact us on reservations@kariega.co.za. If you would like to get in contact with our Kariega Foundation, please email foundation@kariega.co.za. Thank you so much for your support and happy Valentine's Day!
Images thanks to Brendon Jennings and Marlina Moreno. Video thanks to Ferg Clarke.