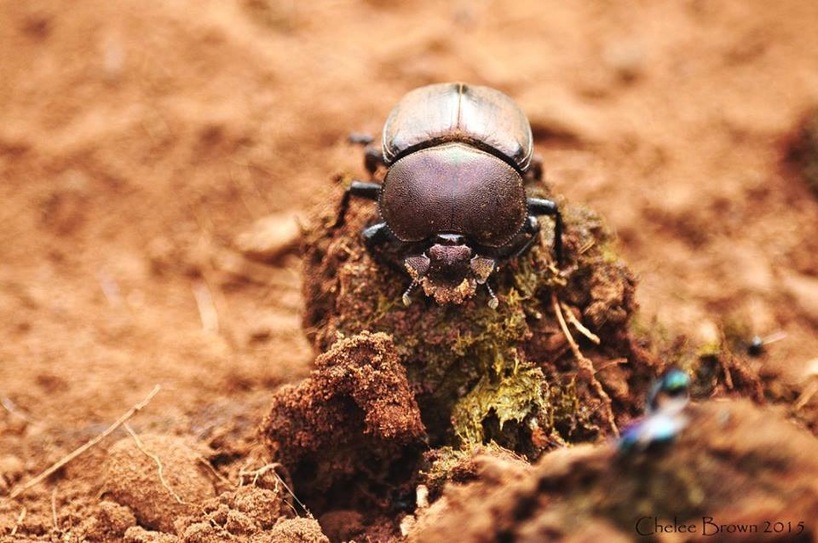 Dung beetles include a large and diverse group of insects which feed on dung (animal feces). Dung beetles inhabit different types of ecosystems including rainforests and grasslands, which makes Kariega Game Reserve a perfect home for them in South Africa's Eastern Cape region. Their primary job as recyclers of waste material is very important as it accelerates the circulation of the nutrients in the food chains; prevents spreading of the diseases by eliminating feces which attracts different types of pests and spreads seeds which promotes the reforestation of the earth.
Resting or taking in the Eastern Cape view?
Dung beetles are most frequently seen either pushing their balls of dung with their hind legs, or standing up on top of the dung ball as if they are resting and taking in the view! Which, in actual fact, is what they are doing!
Standing up on their dung ball allows them to take a break from the hot sand and also take a bearing on their location. It is easy to become disorientated while walking backwards and pushing a ball of dung twice your size!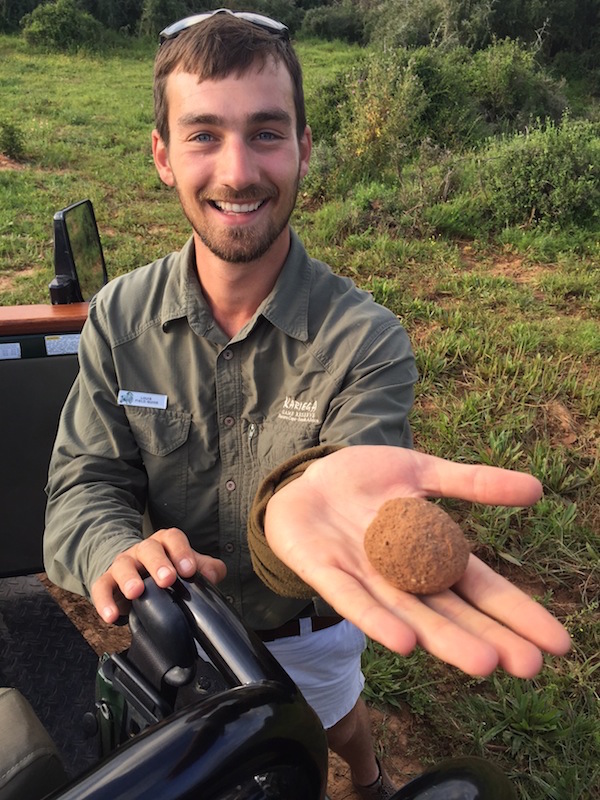 Eastern Cape game ranger Louis Fourie holds up a perfectly sculpted dung beetle ball, one of wildlife's small wonders, for Kariega guests to observe and learn about while on safari at Kariega Game Reserve.
If you enjoyed watching dung beetles while on safari in the Eastern Cape please email us on lindy@kariega.co.za or share your images and comments with us on Facebook.