Saving Water on Eastern Cape Safari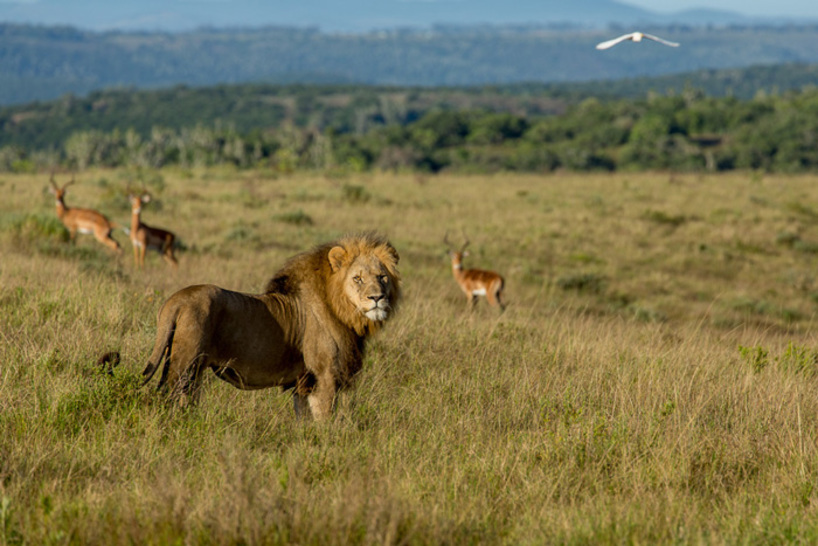 South Africa is in the grips of one of the worst droughts in over two decades. Eight out of our nine provinces have been declared disaster areas, including the Eastern Cape where Kariega Game Reserve is located.
Five Ways to Save Water on Eastern Cape Safari
If you have planned a safari trip to Kariega Game Reserve or any other game reserve in the Eastern Cape, here are five ways in which you can help to save water. Every drop counts!
1. Don't leave half full bottles of water in the lodges or game drive vehicles
All of our guests are given bottles of drinking water on game drives. If you do not finish this water on the drive, take the remaining with you and finish it before you open a new bottle in your room or in the lodge.
2. Use 'old water' to water a plant
If you feel that the water in the bottle is warm or stale and you do not want to drink it, then use it to water one of the many thirsty plants around your suite or the lodge.
3. Shower rather than bath. Even better… shower with a friend!
There is nothing nicer than freshening up after a long, hot, dusty and exhilarating safari. Instead of taking a long hot bath that uses an average of 265 litres of water rather enjoy a short and refreshing shower (approx. 65l). If you want to up the romance and save even more water… shower with a friend!
4. Turn off taps properly – no drips allowed
After using a tap, make sure it is turned off properly. No drips are allowed on safari!
5. Pack quick-dry and lightweight clothing to minimize laundry
Pack smart and light. Quick-dry and lightweight clothing can be hand washed when necessary in a basin rather than using a water-heavy washing machine.
Thank you for your help and consideration in this matter. Please feel free to do a rain dance while enjoying a meal in the boma under African skies!
If you have any ideas to add to this list, please post them to our Facebook page. Thank you.