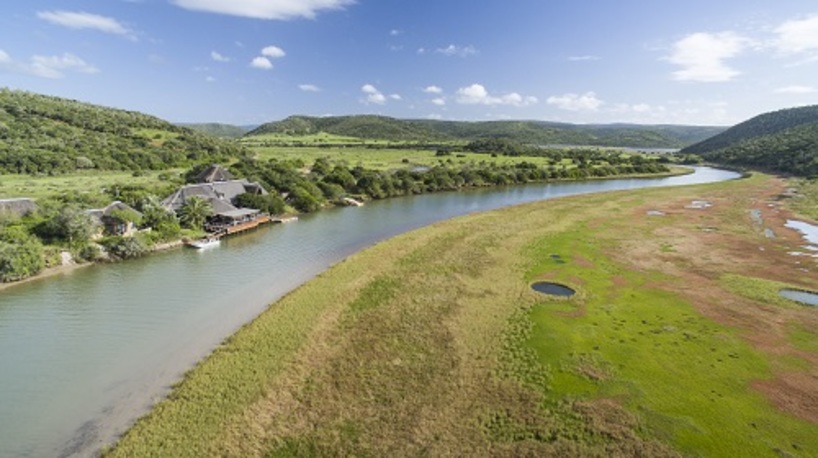 A big thank you to our recent River Lodge honeymoon guest Beth Brant for this thoughtful feedback that encapsulates so much of what we value at Kariega Game Reserve: a premium safari experience, a warm and knowledgeable team, thoughtful service, beautiful lodges, tasty food and fine local wine. We are so proud of our Kariega family for delivering on this promise time and time again. This is what Beth had to say about her best Eastern Cape safari.
Honeymoon Guest Loves Eastern Cape Safari
"We spent four nights at River Lodge and had the best time! Our guide, Nick, was fantastic - friendly, funny and very knowledgeable. He also has a great eye for spotting smaller animals such as a millipede which was actually really interesting and lots of different birds. We saw four out of the big five (the leopard is known to be elusive so we weren't banking on it). We also had some absolutely incredible encounters, from watching interactions with the lions, a young cheeky elephant chasing a rhino, an elephant blocking the track back in the pitch black and then spending time with the herd of elephants - we were surrounded by them, watched them play and use different ways to get food. The staff at the lodge are so friendly, and the service was first class. We loved our honeymoon extras and both really enjoyed our massages in the spa. The food in particular was absolutely fantastic and catered for all. We felt very relaxed and happy there, have made new friends and lots of memories... we'll definitely be back!"
River Lodge is set on the banks of the Bushmans River. When not out on game drives or guided bush walks, guests enjoy time in the lounges, relaxing at the pool, a spa treatment or taking in the view from the magnificent deck which overhangs the river. River fishing and canoeing is possible directly from the lodge deck.
River Lodge is unique in that it connects our Big 5 game reserve to the sea. Optional daily boat cruises take guests through the quaint village of Kenton-on-sea to its picturesque white sand beaches. 
The lodge offers 10 spacious, air conditioned and tastefully appointed suites.
Did you enjoy your honeymoon or safari at River Lodge? Please share your photos, videos or comments with us via our Kariega Facebook page, on Instagram, YouTube and Twitter. Connect with us to keep up to date with what is happening at Kariega Game Reserve.