Rhino Thembi is Six Months Old
Miracle Rhino Calf Reaches Half Year Mark
Rhino warrior Angie Goody reminisces about her excitement when Thandi's rhino calf Thembi was born and at their first meeting. We celebrate this miracle calf turning six months old today.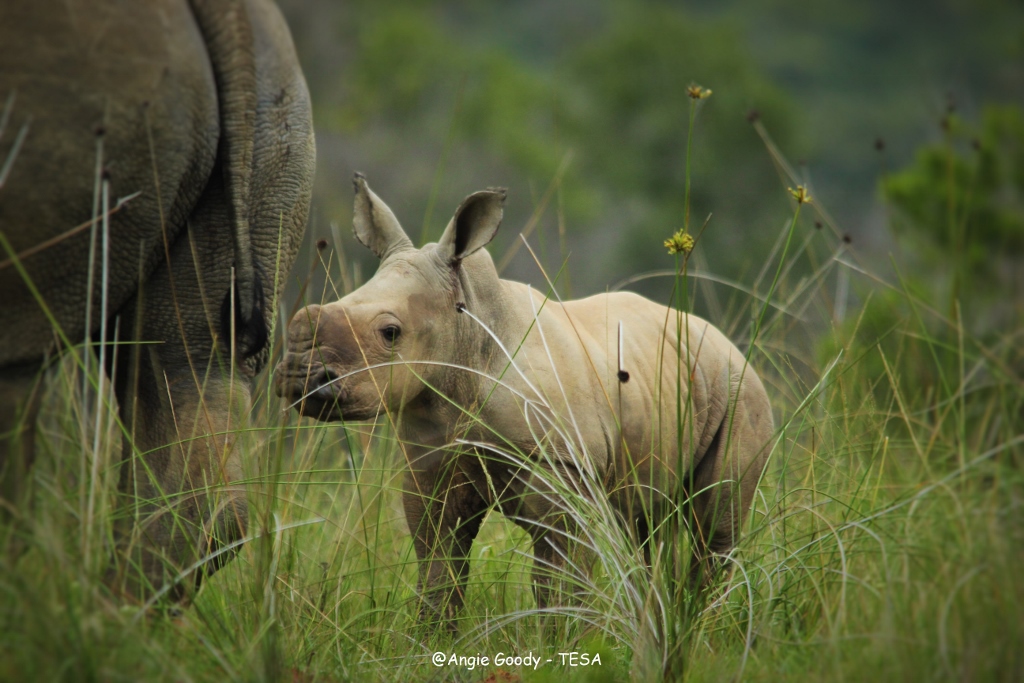 Anticipated Arrival of Thandi's Rhino Calf
"After spending several months monitoring Thandi and keeping a watchful eye on her with the anticipated arrival her calf the little darling gave birth when I was back on the Isle of Man - on 13 January 2015 at 8.50 am in fact. It's funny that certain dates, times and places are still vivid in my mind even three years on from when she was poached and I helped with her treatment. I remember bursting to tell the world that Thandi had finally given birth. When I shared the news on social media it went mental! So many people rejoiced. I breathed a huge sigh of relief that she had calved and that the calf was healthy.
The three week wait until I was due to return to Kariega felt like the longest time I have ever had to wait for anything. The 8 February finally arrived. I landed in Port Elizabeth, picked up my little car and drove through to Kariega so excited at the thought of possibly catching a glimpse at Thandi and calf. Knowing that she had only been seen twice, and very briefly, since she had calved I knew I may not be that lucky but I was going out there with positive thoughts that I would see her.
The First Glimpse of the Rhino Calf
JC and I went off in one of the cruisers and switched the telemetry on. Thandi was close by but still deep in the thickets. It was a nice evening and the birds were singing so we decided to sit and wait a while. It was 6pm on that Sunday evening when Thandi suddenly came out of the bushes with calf in tow.
Thandi Introduces Rhino Baby
It was as though I hadn't been away. Thandi came right over to cruiser and introduced her new baby. I was trying to keep my hands still to take pictures and keep everything in focus as my eyes had filled with tears. I could not believe how much trust she still had and after everything she had gone through, especially now she has this beautiful little calf at foot. Three years previously we didn't know if she was going to make the week let alone that we would see this day. 
Thandi hung around for half an hour happily grazing around the cruiser whilst the calf played and scratched up against mum. The noise of dried mud scratching off her body was like the noise of sandpaper smoothing down wood.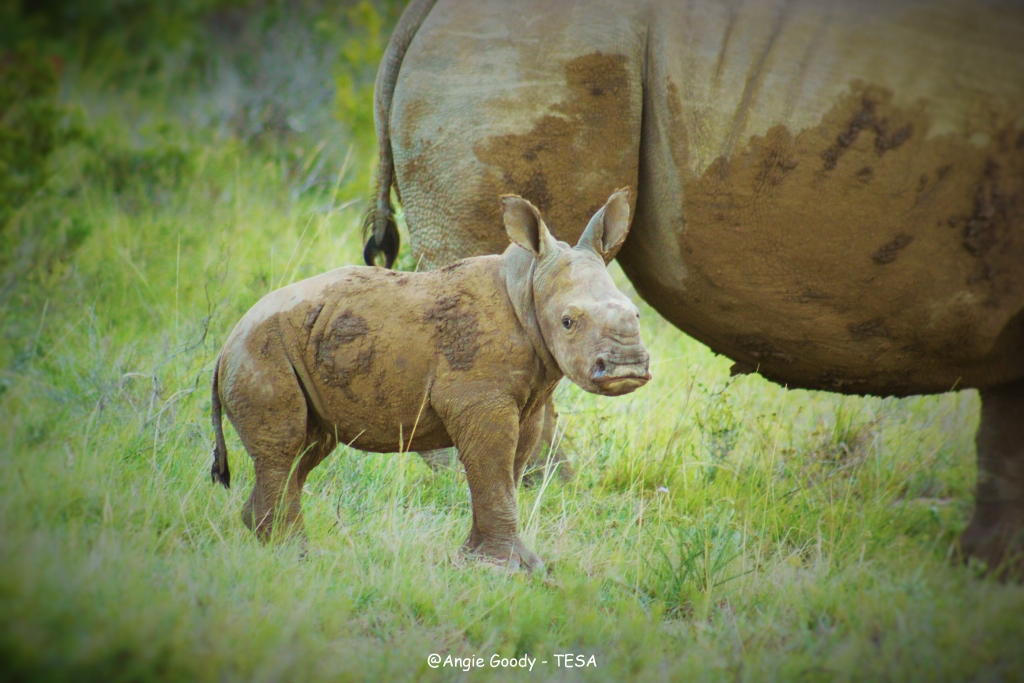 It's a day I will never forget. It's hard to believe that this little calf will be six months old on the 13 July. Keep safe little one."