It has been just over eight months since three of the Kariega Game Reserve rhinos were poached. Since then Thandi has inspired us with her fighting spirit and miraculous recovery. She is looking healthy and happy - exhibiting normal behaviour and moving around other rhino's. Most recently she was spotted caked in mud and chomping on some grass, while eyeing out Jason, who took these great shots.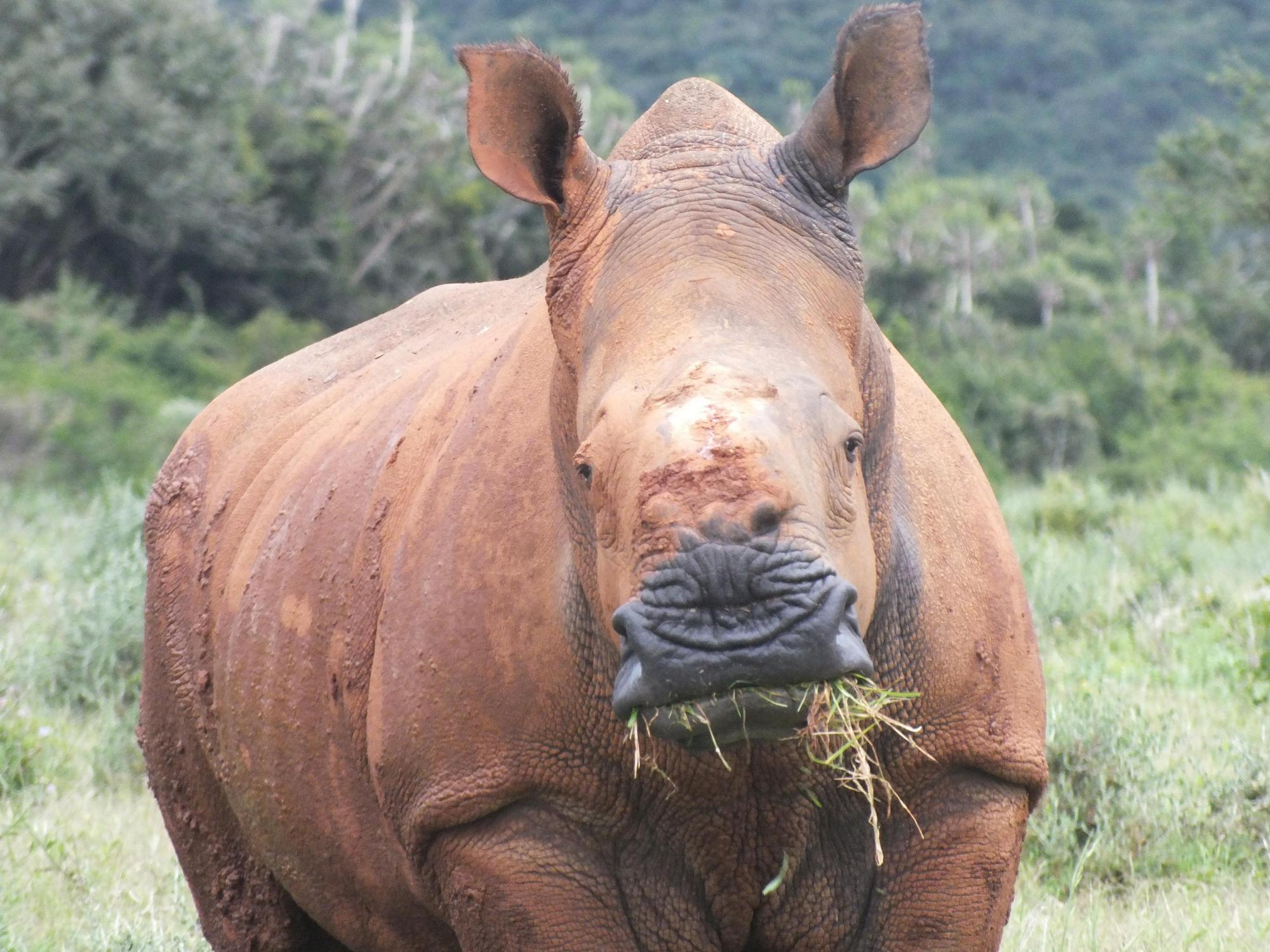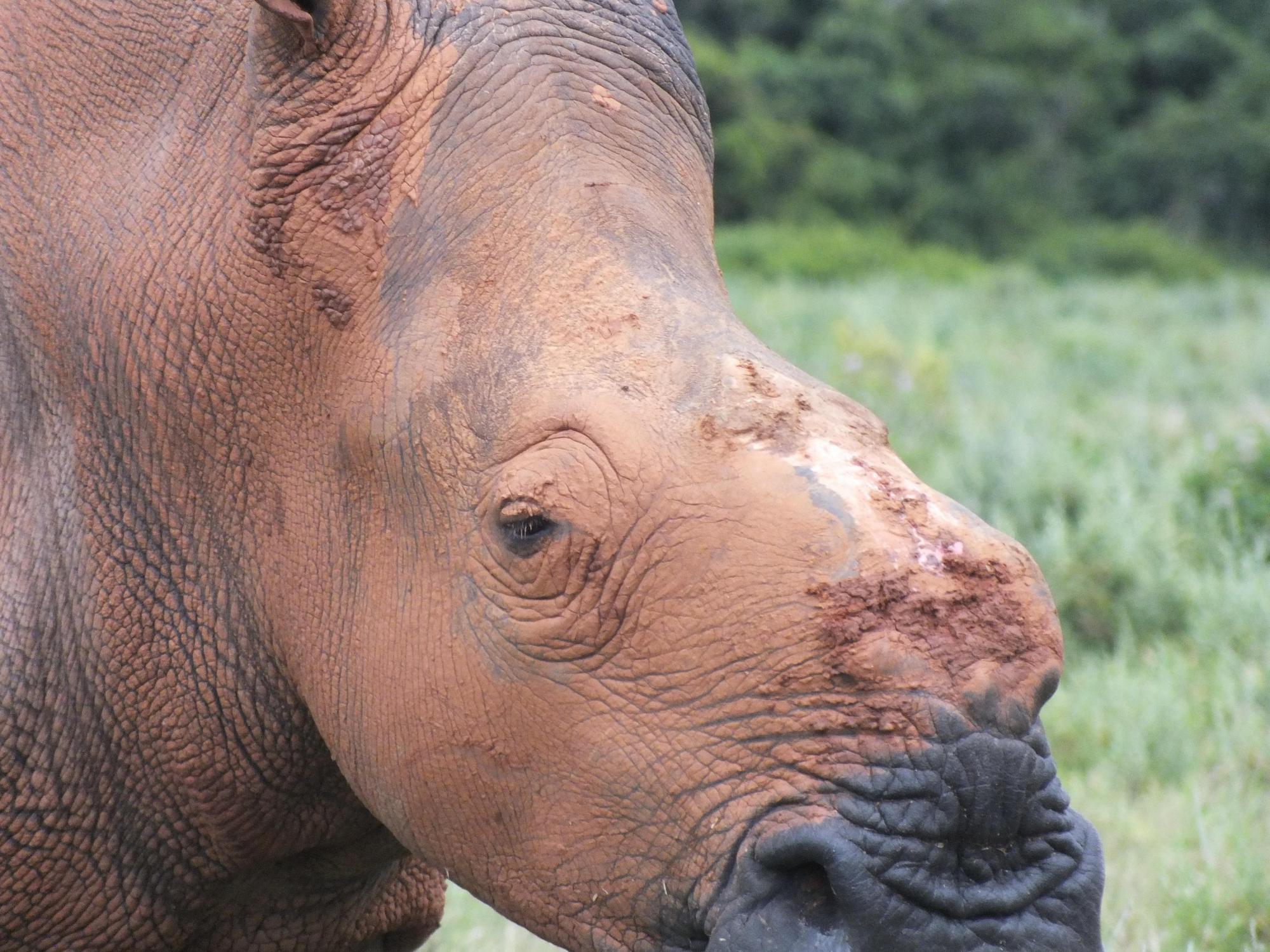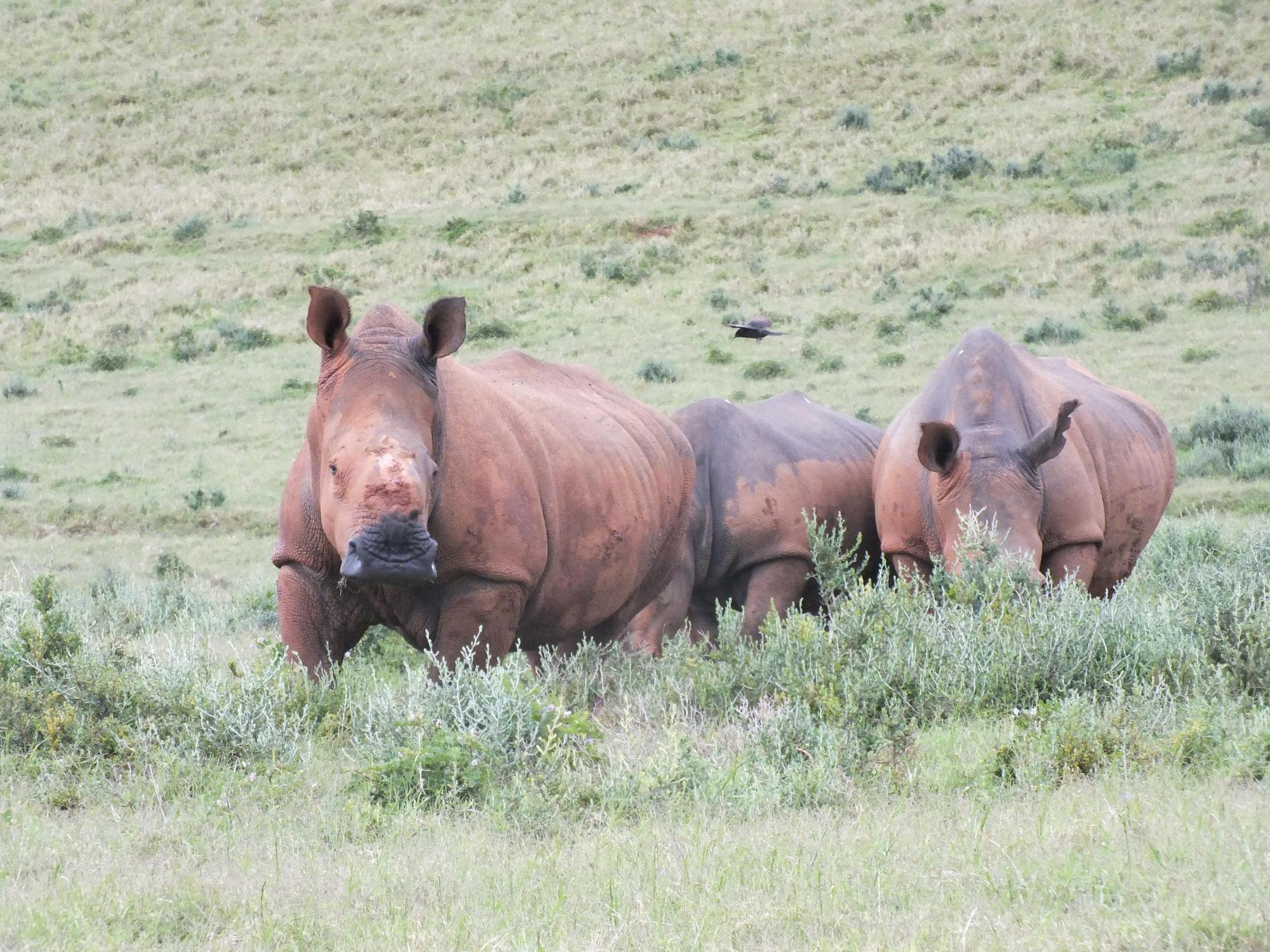 If you would like to share your thoughts with us, please do not hesitate to contact us via our Kariega Game Reserve Facebook page, or email lisa@kariega.co.za.
Kariega Game Reserve is a private South African game park, located in the Eastern Cape. The exclusivity of this South African safari location and the uniqueness of the environment make it an ideal game lodge for the safari of a lifetime.