Rhino Run Raises Funds to Help Save our Rhino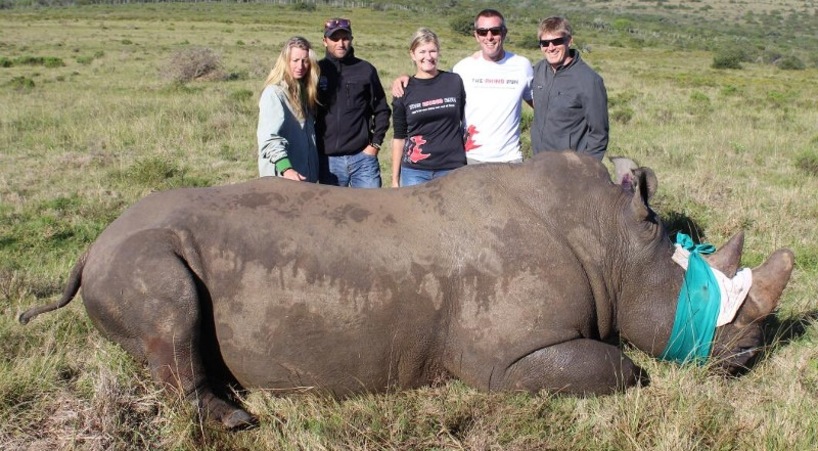 The Rhino Run initiative, inspired by Thandi's story of courage and survival, was started in 2012. It's founder Sian, after watching the video footage taken on the morning after Thandi and Themba's brutal attack, was moved to take action.
Sian comments:"It was when I saw these poor animals come around and start to move, each to discover half of their face had been crudely and barbarically hacked off, that I realised I could no longer sit on the sidelines to such horrendous acts of cruelty."
Trail Run Raises Funds for Rhino Since 2012
As a passionate trail runner, Sian decided to initiate an event to raise funds to protect and save our rhino, and in 2012 the Rhino Run was born. To date the annual Rhino Run has raised R505,000 for rhino conservation, including this years race which contributed a whopping R160,000 to the total.
The Kariega Foundation is delighted and deeply grateful to receive a R30,000 donation. These funds will be used for Kariega rhino conservation efforts including keeping Thandi, Thembi and the rest of the Kariega rhino safe. Read more about the needs of the Save the Rhino project.
Thank you to Sian and his team for caring so deeply and doing something about it. Let's all support their dream of making the Rhino Run the biggest one-day trail run to save rhino,globally. Visit www.therhinorun.com to see how you can get involved.