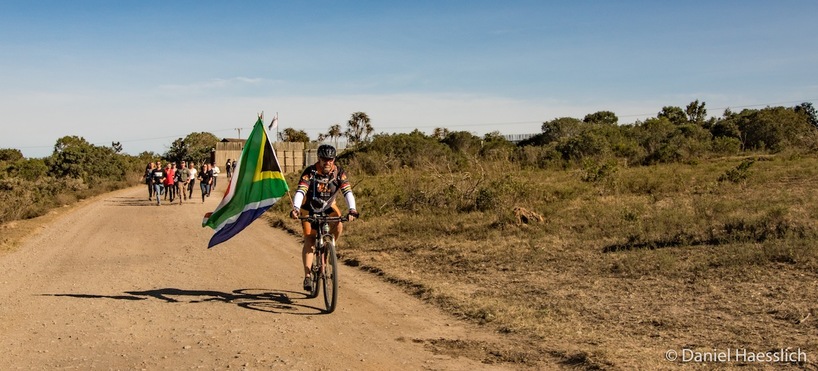 On Tuesday 4 July 2017 an enthusiastic gathering of Kariega staff, guests and volunteers welcomed the One Land Love It (OLLI) Frontier Rhino Ride team to the reserve. It was the fourth day of the OLLI expedition for Wayne Bolton and his inspiring expedition crew of family and friends.
Wayne is cycling 2,000 km from Nelson Mandela Bay to Mozambique and will visit 23 private and national game reserves to highlight the common cause of rhino conservation. Wayne and his family want to send a strong message of joint custody to South Africans. Each of us needs to play a more active role in protecting the natural heritage and wildlife of our beautiful country.
Kariega Signs Rhino Conservation Unity Scroll
Key representatives from Kariega Game Reserve entered into ceremonial gestures with the Frontier Rhino Ride team to symbolically join with other reserves in the common cause of protecting our rhino. Head Ranger Jason Friend signed the Unity Scroll. This will be signed by a representative at each reserve visited on the epic cycle.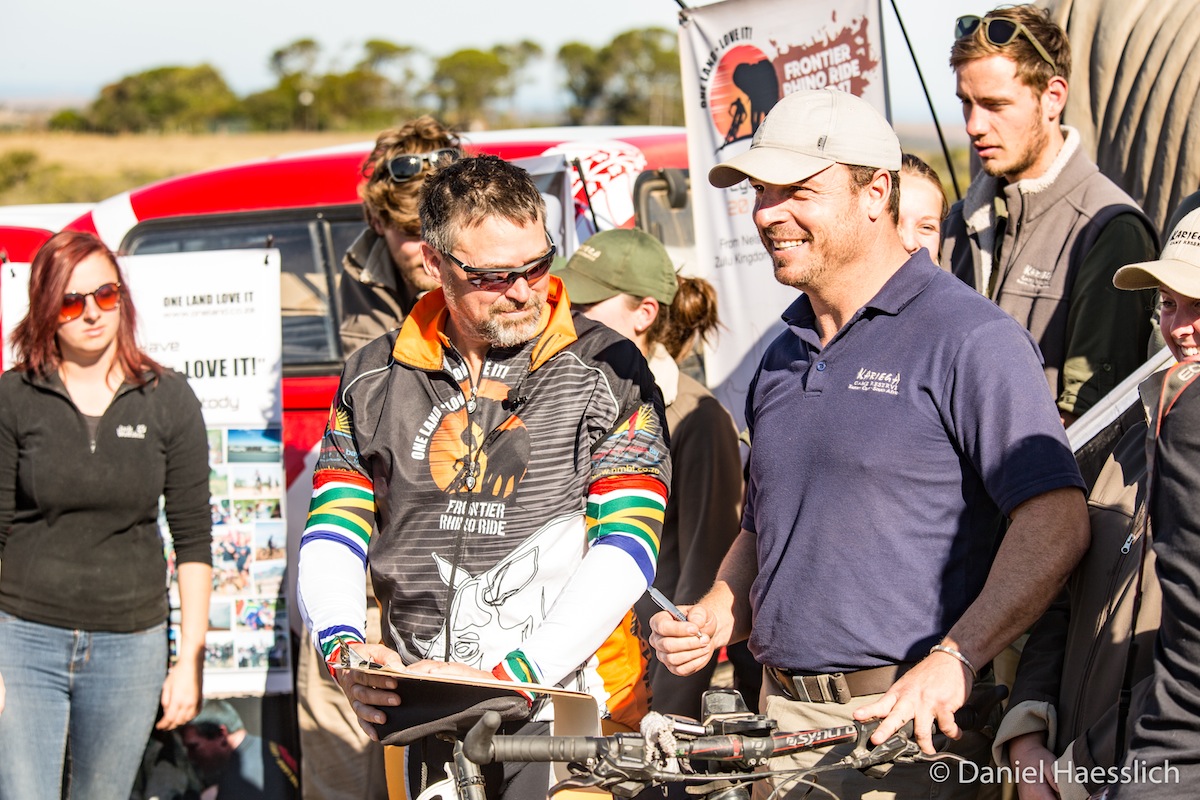 Kariega Foundation co-ordinator Jone Haesslich helped put a ring around the horn of the large rhino mascot that is being pulled behind the OLLI team. At the end of the expedition these rings will represent the colours of the South African flag.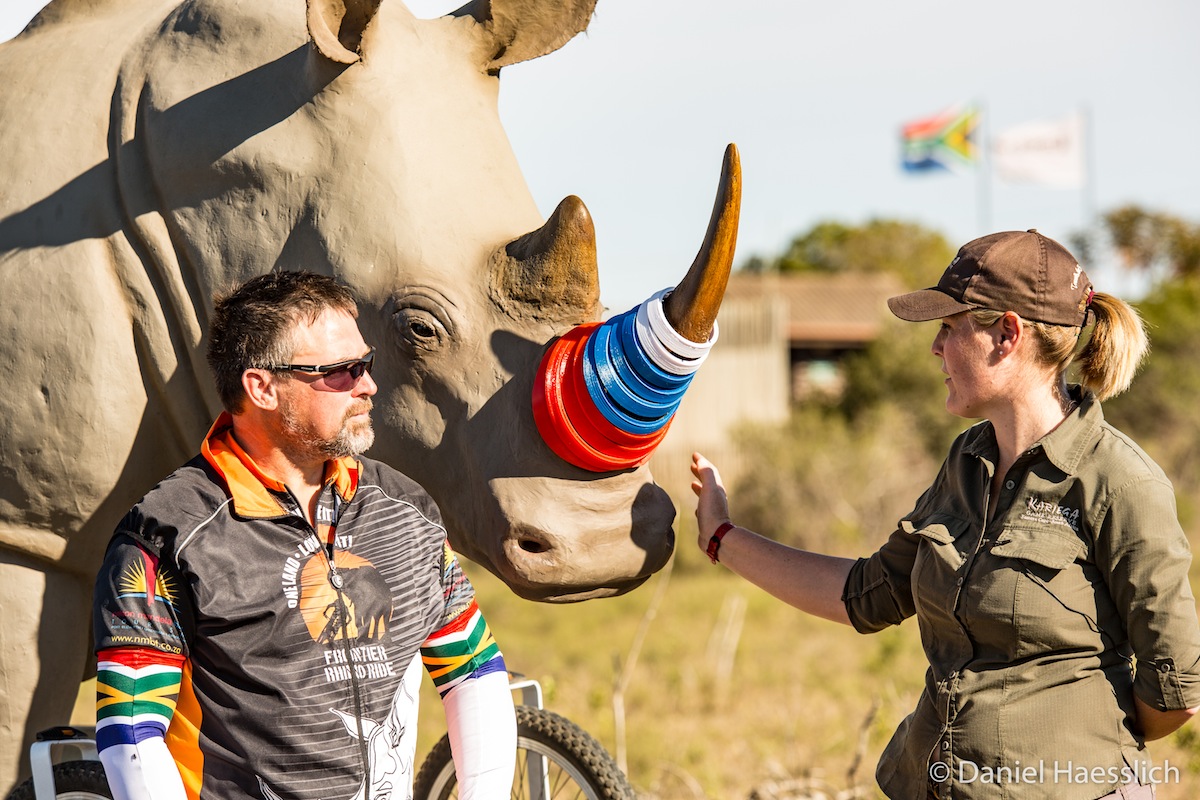 Wayne Bolton spoke to the crowd about the importance of people working together to stop rhino poaching, but also other acts of violence against all wildlife. He also thanked the Kariega team on the great job they are already doing!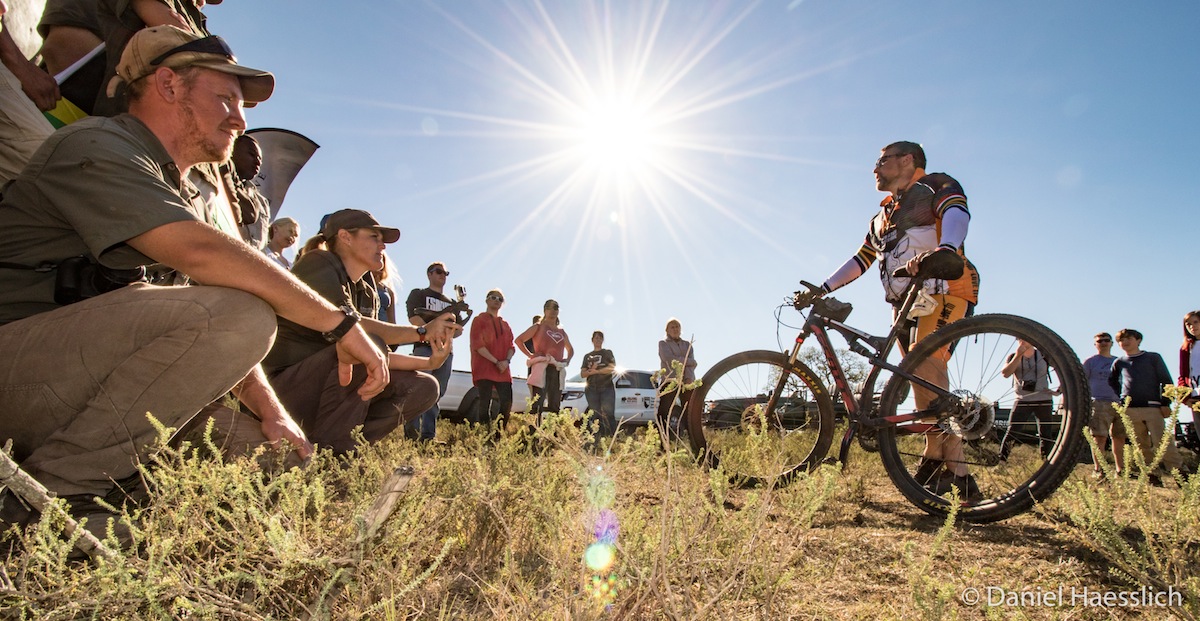 Kariega Foundation Sponsors Rhino Awareness Ride
The Kariega Foundation is one of the main sponsors of the OLLI expedition. The proceedings and sentiment of the gathering with Wayne and his team made a massive impact on team morale. We are grateful for the work OLLI is doing to inspire more people to get involved in the fight to save our rhino and all wildlife. It is a common cause and we need all the help we can get.
Be sure to follow and support the OLLI expedition and get involved where you can. Thank you.