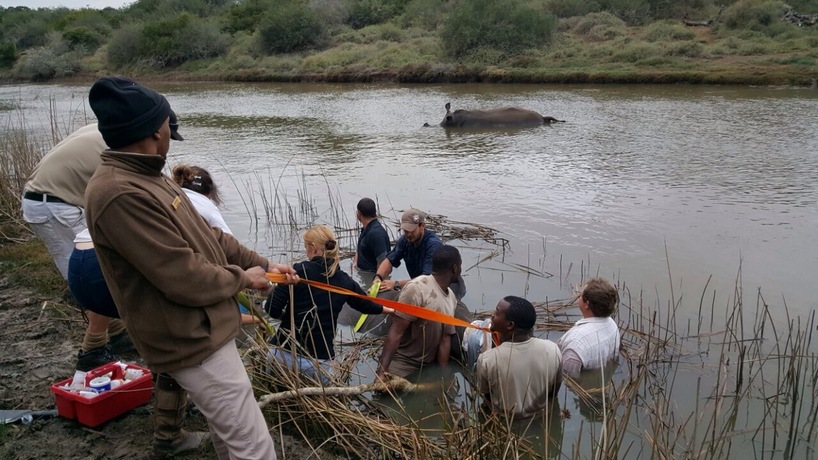 News broke last night that a male rhino had been poached at Kariega Game Reserve. We are glad to confirm that this is not the case. We are very sad to confirm that one male white rhino died in a tragic accident on Thursday 11 May.
Kariega rangers reported that a male and female rhino were grazing on the edge the Bushmans river late yesterday afternoon when the bank suddenly gave way and the animals plunged into the river. The rescue team was devastated at not being able to save the male rhino and he drowned. Thanks to their enormous efforts the female rhino was saved and unharmed by the ordeal.
White rhinos are not able to swim due to the large hump behind their heads.
The Kariega team would like to thank everyone who came out in the rain to help. We are deeply saddened by the death of the male rhino. Losing a magnificent animal in a natural disaster is heart-breaking, particularly when the longevity of the species is so under threat by poaching.
Thank you to ranger Wayne Howarth for the images.