Rhino Calf Colin is Six Months Old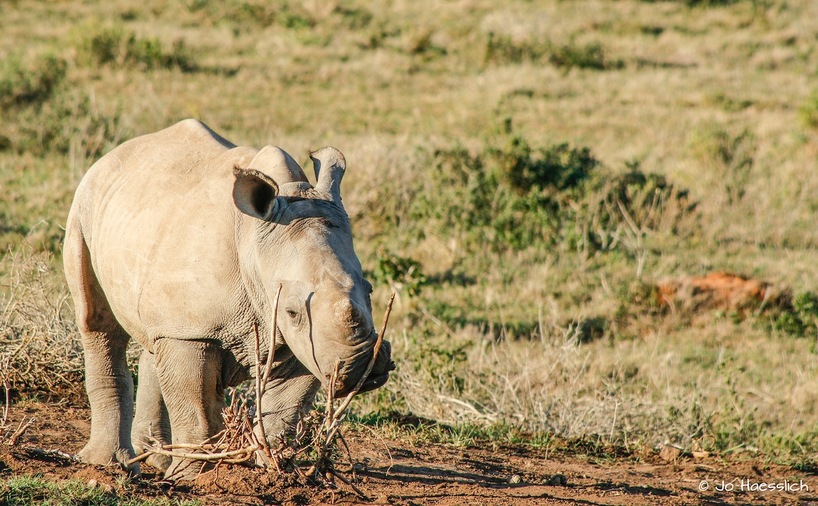 Rhino Thandi's second calf, Colin, is six months old today. Thank you ranger Jo, for these awesome photographs to celebrate the occasion. It is so rewarding to see what a strong and healthy young male rhino he is growing into.
Rhino Colin gets an Itchy Nose!
It is always endearing watching a wild animal behave in a human like way, as captured in our cover photo where young Colin inventively uses a stick to scratch his itchy nose!
Moments like this demonstrate that we have more in common with wild animals than we realise… and they are more intelligent than we think.
Did you see young rhino Colin on your Kariega safari? Tell us all about it on Facebook. We love hearing your stories.