Rhino Calf Colin 4 Months Today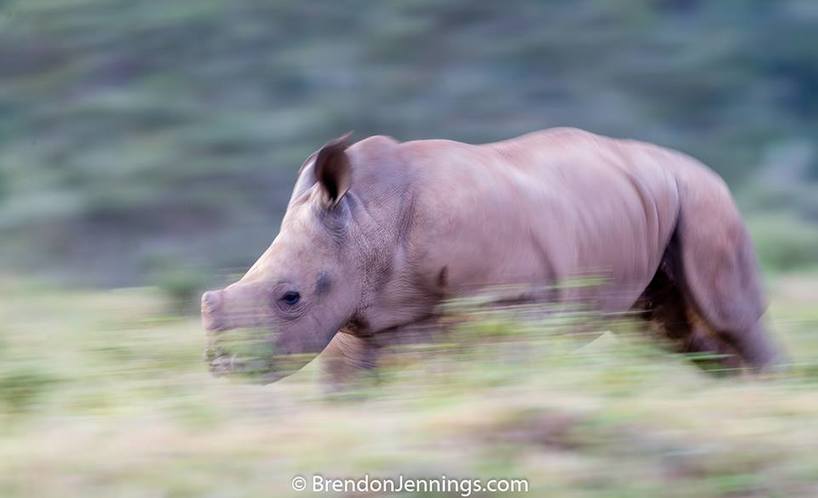 Thank you to guest Des Featherstone and ranger Brendon Jennings for these awesome photographs of rhino calf Colin. We are using them today to mark his four month milestone.
Second Miracle Calf Born To Rhino-Super-Mom-Thandi
Colin is the second miracle calf born to rhino-super-mom Thandi since her brutal poaching in 2012. Colin's sister Thembi is now two and a half years old. Colin is a very energetic, curious and healthy rhino calf and reminds us daily of the importance of protecting both him and his species for future generations to marvel over.
He was affectionately named Colin in memory of Colin Rushmere, founder and owner of Kariega Game Reserve, who passed away on 20 January 2017. Colin means 'victory of the people'. An apt name for this little rhino calf who is a result of the unbelievable work of many at keeping his mum alive after her poaching.
Were you lucky enough to see Thandi and Colin on your Kariega safari? Tell us all about it on Facebook.