Remembering Themba the Rhino
Remembering Themba with Hope in our Hearts for the Rhino species
Exactly two years ago today rhino Themba passed away. On the 2 March 2012 he was one of three rhino poached at Kariega Game Reserve in the Eastern Cape. He was also one of the two that made it through the night. Sadly on the 25 March Themba passed away after a hard struggle. 
Today we remember not only the brutality and needlessness of his poaching, we also honour his incredibly brave and difficult fight for survival, as well as Dr Fowlds and the team who struggled for three weeks to keep him alive. 
It is our greatest hope that Themba's struggle, as well as Thandi's miraculous recovery, will continue to open the world's eyes to the horrific crimes of rhino poaching and other wildlife trade. 
A massive thank you to all Kariega's supporters and fellow rhino conservationists for their constant support to Kariega, their uplifting encouragement and incredible efforts to save the rhino. Let's remember Themba (Xhosa word meaning Hope) today with hope in our hearts for this magnificent species.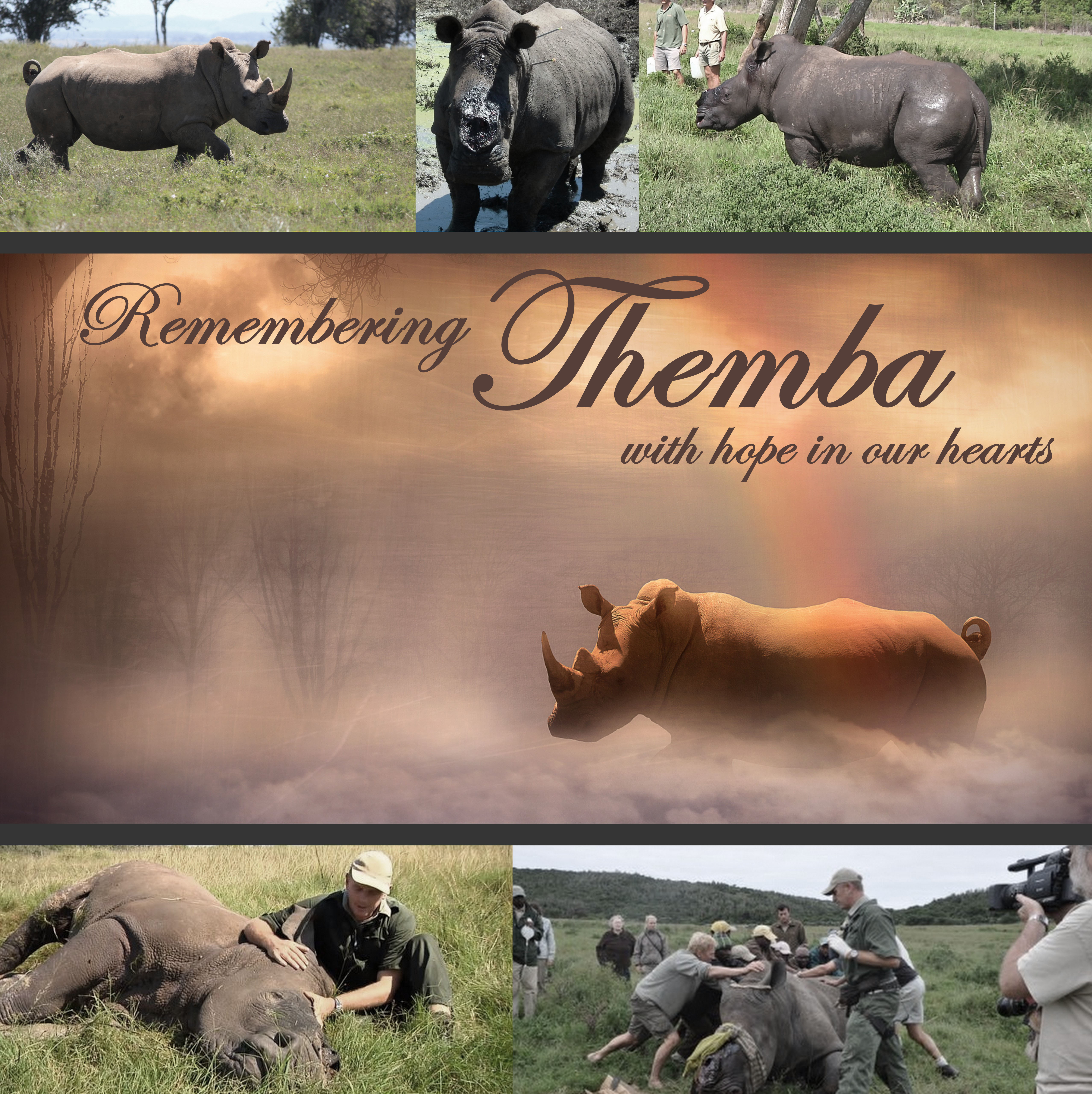 The digital design of Themba and the moon was done by Jennifer Woodward. If you would like to know more, or to see the original copy please email bronwen@kariega.co.za.
More information on Themba's struggle
Day 1
The following video was filmed the morning after Thandi, Themba and Bull #84 were poached. Please be warned that the video contains scenes with graphic and disturbing content. Video by Paul Mills.
Day 24
The following video was filmed on Day 24 after Thandi, Themba and bull #84 were poached. Video by Paul Mills. 
One year later
The following video is a tribute to Themba by the Kariega Game Reserve rangers one year after Themba's death.