5 Reasons a Safari Experience Should Be On Your Bucket List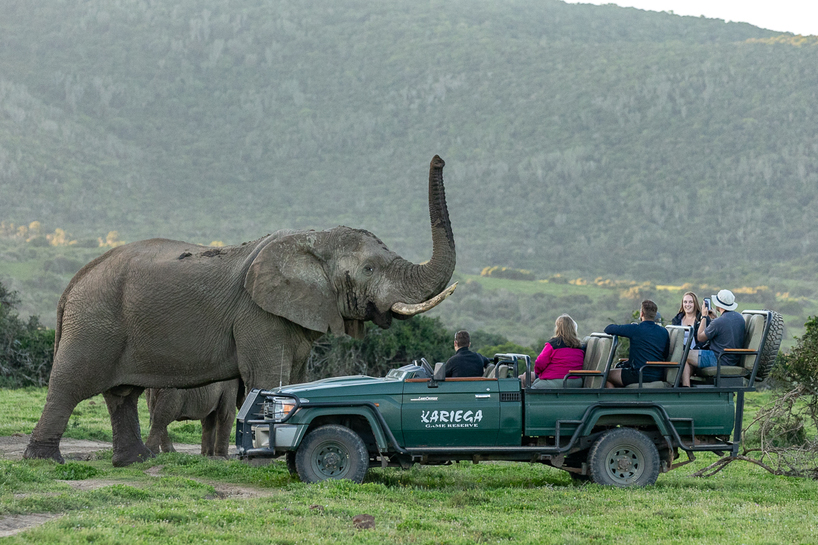 Kariega Game Reserve is a family owned and operated, Big 5, game reserve situated in the Eastern Cape Province of South Africa. Our 11, 500 hectare protected wilderness is a tapestry of beauty and bio-diversity across Africa's most incredible fauna and flora.  With two majestic tidal river estuaries meandering though grasslands and rugged mountains, the unique natural beauty of the reserve is unrivelled in this area.
World renown as an easily accessible, malaria free private game reserve with incredible game viewing and a choice of five gorgeous lodges to accommodate different tastes and budgets; guests from all around the world chose to visit Kariega Game Reserve for their bucket list safari experience. Sharing the beauty and wonders of the African wilderness is an incredibly joyful experience for the Kariega staff. For many guests it is their first time seeing an elephant, lion, warthog, giraffe or rhino! The experience of observing their sense of awe never wears thin, nor does our own sense of awe at the perfection and wisdom of nature.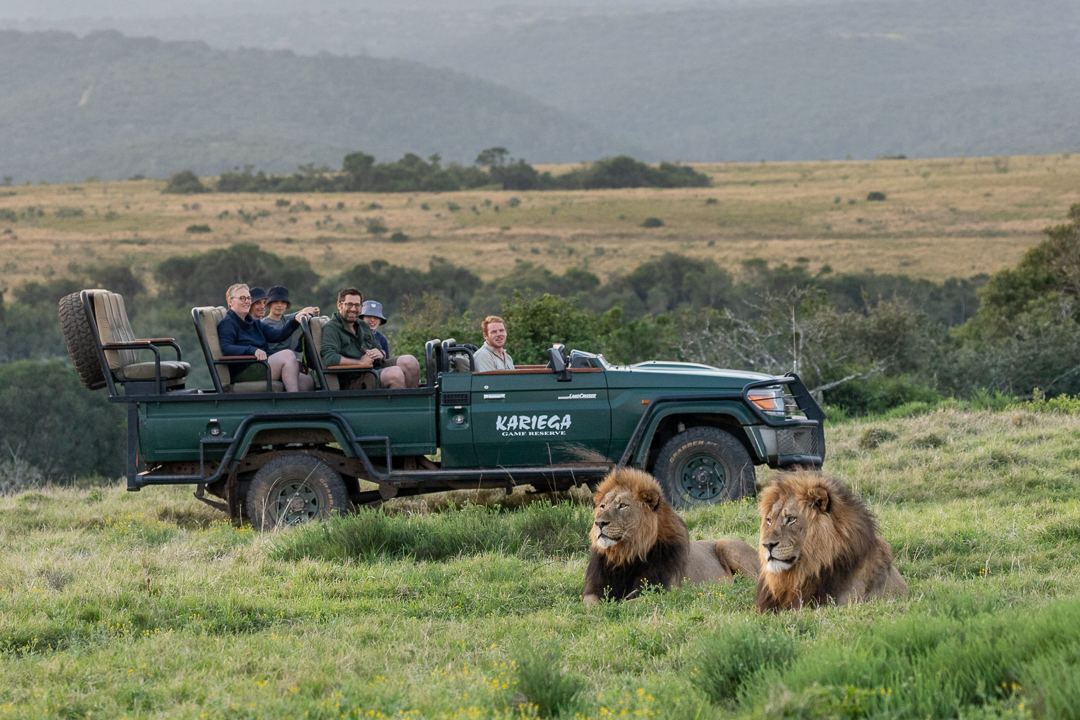 With so many travel options and experiences to discover and enjoy in the world, why should an African safari experience be on your bucket list?
These are our top five reasons why you should add an African safari experience to your bucket list.
1. Open Eyes and Hearts
You might expect An African safari to open your eyes to many incredible sightings of wild animals and birds, big and small. Certainly you would never forget the sight of a herd of elephant going about their daily lives; a pride of lion on the hunt or a coalition of cheetah gorging a kill; rhino grazing peacefully on the open plains with antelope, zebra, giraffe and buffalo. You may have seen photographs of the incredible African sunsets, wide horizons and big night sky.
What you cannot imagine is how the sum of these sights, sounds and smells of Africa opens your heart and makes you feel. With each new view and experience while on safari your heart opens a little more until you are completely expanded and one with nature. 
It is this feeling that each of us dream of experiencing in a life time.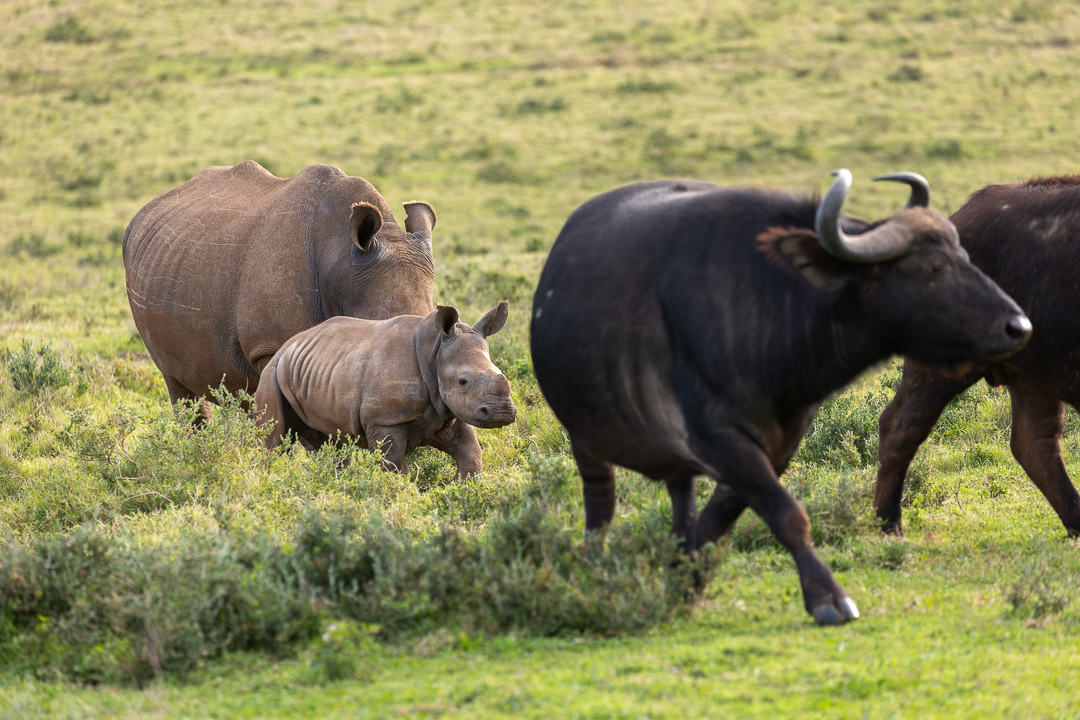 2. Learn and Marvel 
There is so much to learn and marvel over in our natural world. Eco-systems are the most intricate, perfect systems where every living thing plays a role and has a purpose in keeping the natural balance and harmony. On your African safari experience you will be hosted by professional and extremely knowledgable field guides who will share the most incredible facts and information about everything around you, from animals and birds to insects, trees, medicinal plants and even the galaxy. 
You will never look at nature in same way once you have been on safari, even your own back yard will come alive to your in a whole new way!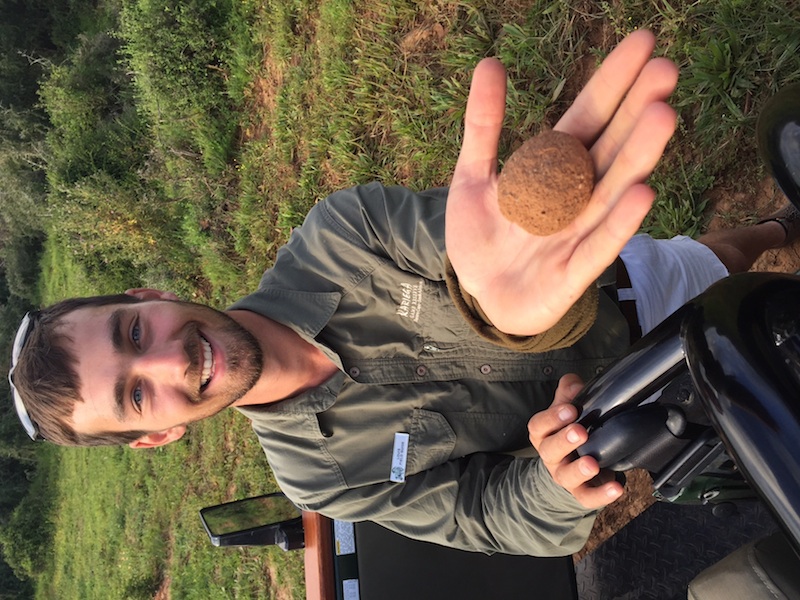 3. Disconnect and Reconnect
An African safari gives you the chance to disconnect from the noise and stress of city life, work and home and reconnect with yourself and your loved ones. A bucket list safari experience should be enjoyed with the most special people in your life, because the memories made will be treasured forever.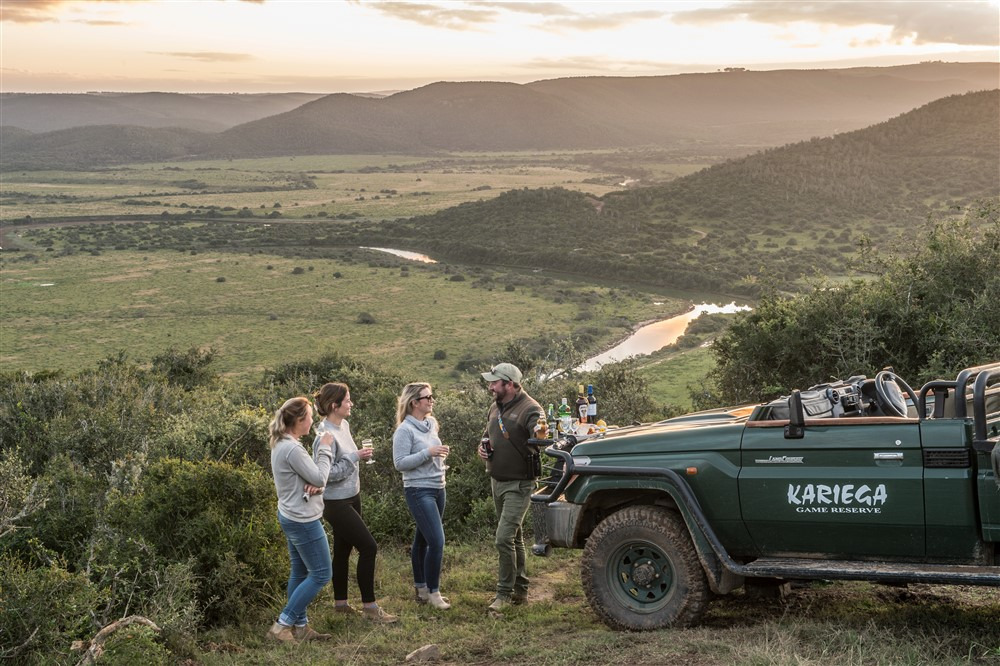 Nature is a great regulator of emotional overwhelm and stress. It will take less than a day of full immersion in the African bush for all worries and discontentment to melt away and be replaced with perspective and gratitude for your life and loved ones. What is more, when you step back into your city life and begin to feel old stresses creep back in, you can find peace by simply closing your eyes and remembering any one of your magical safari moments.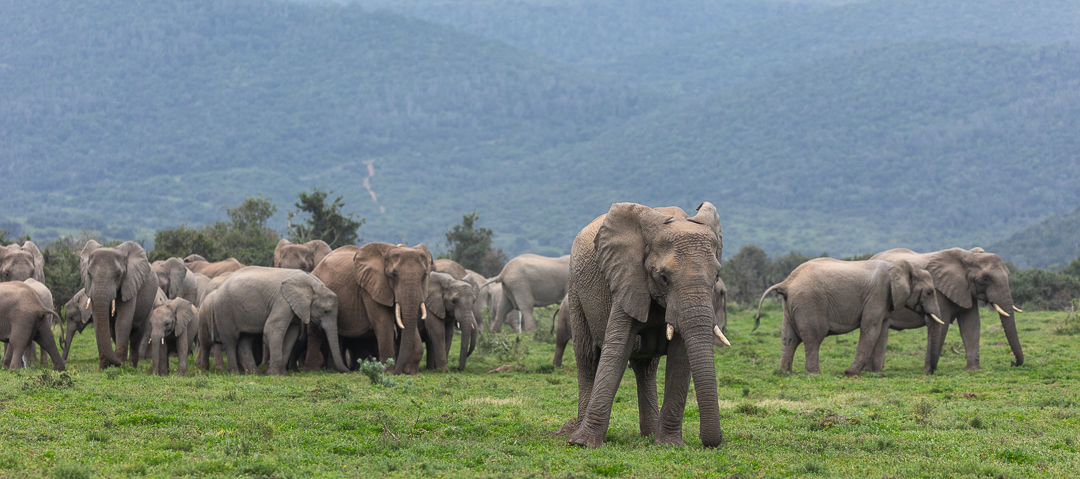 4. Indulge and Simplify
Safari Lodges are typically designed to be both simple and connected to nature but also luxurious, with delicious cuisine and spa menu's. Guests escape into an environment where life becomes beautifully simplified and indulgent! This in itself is a bucket list paradox to be experienced.

5. Get to Give
A real feel-good factor of this bucket list item is that through making one of your dreams come true you can be doing a service to the planet and people who are less fortunate. An African safari experience is a rare opportunity to get something for yourself and give something back at the same time.
Many eco-tourism destinations play a critical role in conservation; the protection of endangered species and the rejuvenation of rural communities that live in and around these protected wilderness areas. The partnership between Kariega Game Reserve and The Kariega Foundation is an excellent example of a safari with purpose.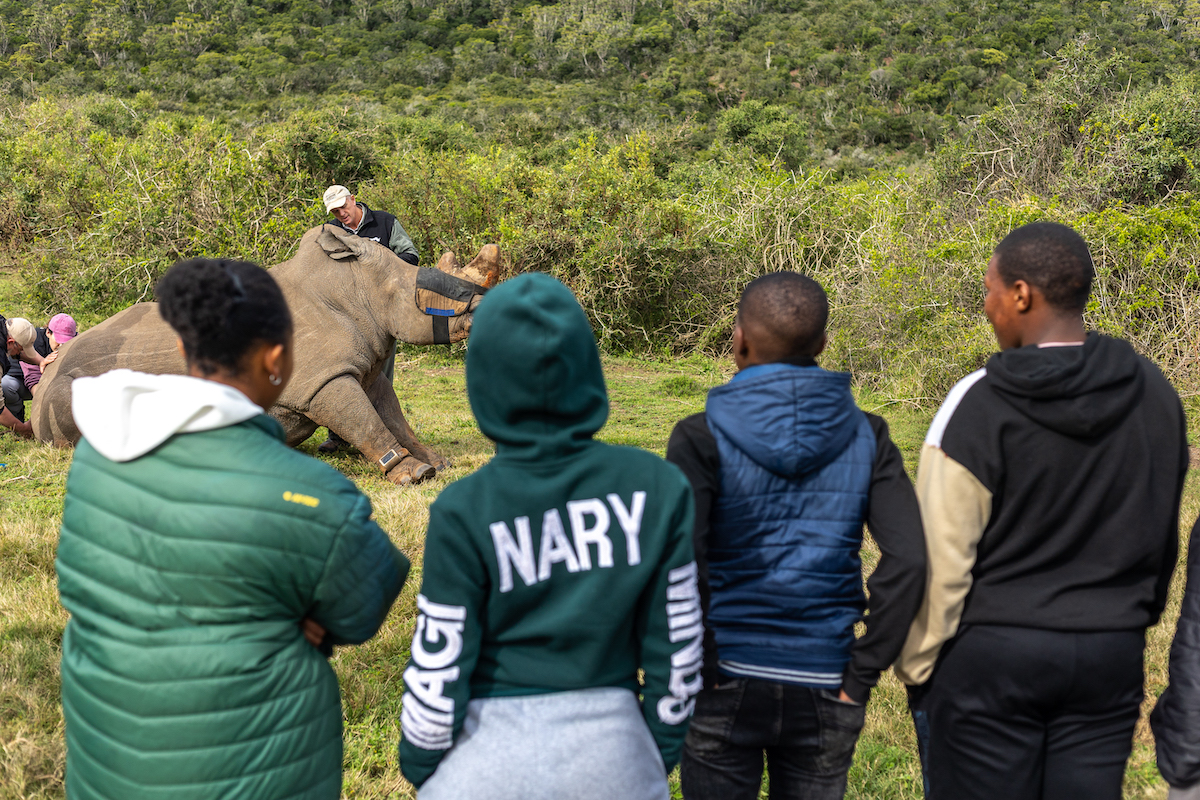 Book Your Bucket List African Safari Now
If this blog has stirred something in you, them now is the time to book your bucket list African safari. We would love to share this experience with you at Kariega Game Reserve in any of our five luxury lodges: Main Lodge (ideal for families); Ukhozi Lodge or River Lodge (ideal of couples or small groups of friends); The Homestead (a private lodge for families and groups) or Settlers Drift (the ultimate in luxury).
Contact our friendly reservations team today!
One thing is for certain, once experienced, your bucket list African safari will become a regular item for future travel plans! 
Photo credits: Kariega Field Guide, Brendon Jennings