Kariega Game Reserve lion cubs feature in UK press
The UK Daily Express newspaper recently featured our Kariega lion cubs in their paper.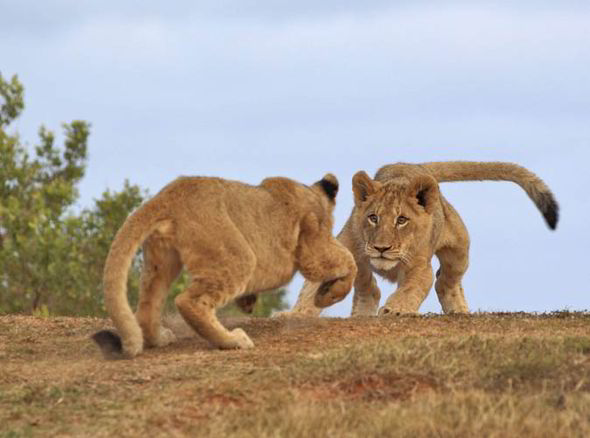 The playful pictures of the five-month-old male cubs were captured by our head ranger and superb photographer Jacques Matthysen at Kariega Game Reserve, South Africa.
"The lions started jumping and rolling over the ground and it really looked like they were dancing. They spent half an hour playing and they were on their hind legs for about three seconds each time. They looked just like ballroom dancers. You could almost hear the music playing in the background." says Matt.
Read the full article and see more images on the UK Daily Express website.