Picture Perfect South Africa Safari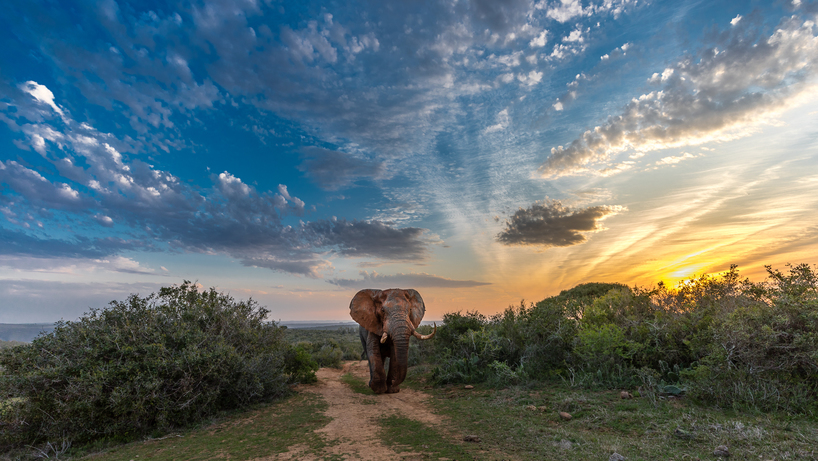 Talented photographer and South Africa safari guide Brendon Jennings has worked at Kariega Game Reserve since the end of 2005. We are so fortunate to have this knowledgable, accomplished, gentle, kind and patient person as part of our team.
In this article senior guide Brendon shares some of the beautiful photographs that he has taken over the last 14 years and highlights some of the standout features that typify images take at Kariega Game Reserve. He also shares how the reserves natural beauty has been instrumental in further developing his love for nature as well as his interest in photography. We hope you enjoy the picture perfect South Africa safari images and insights from Brendon.
Picture Perfect South Africa Safari Standout Features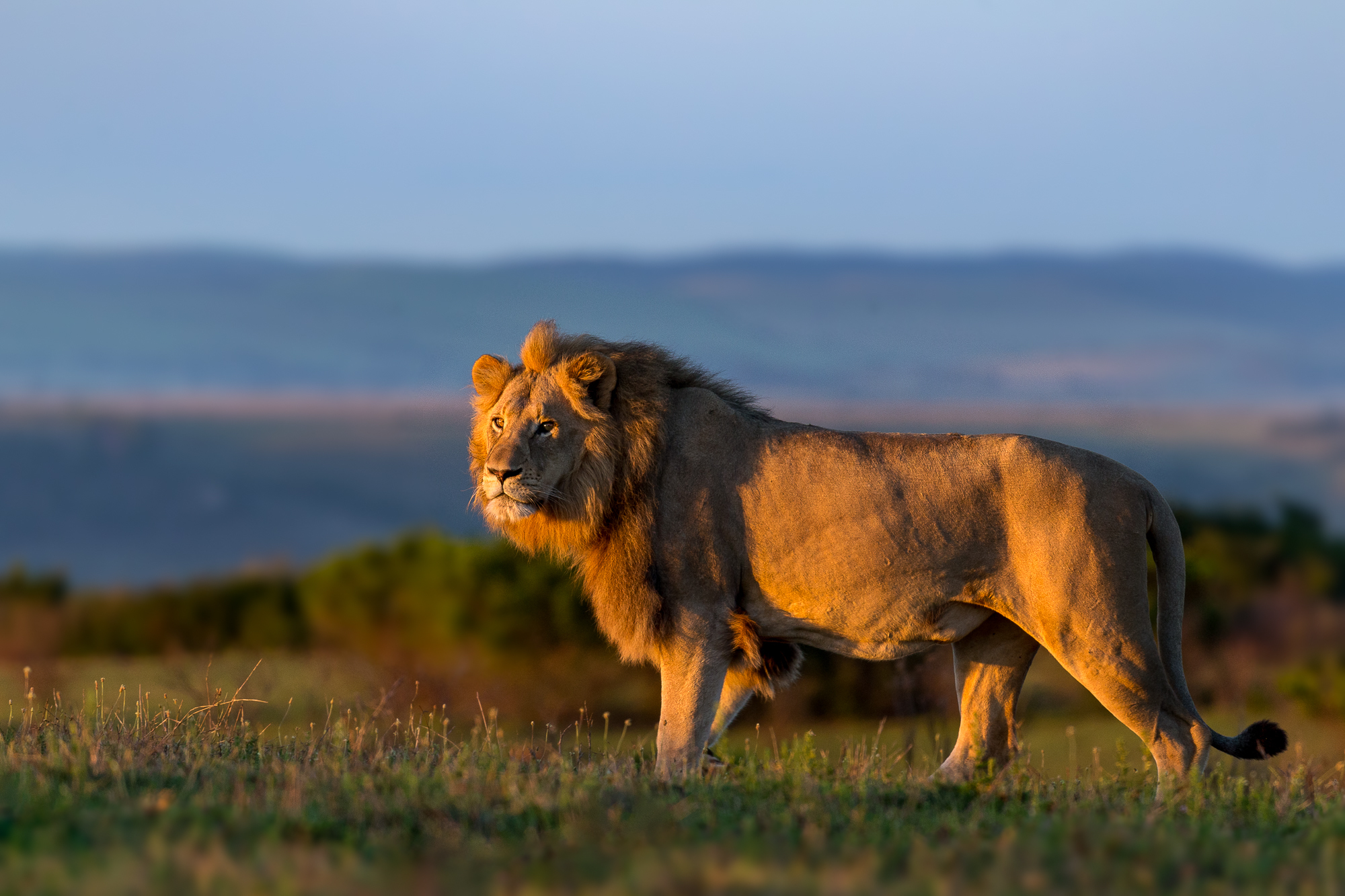 One of Kariega's key standout features is the reserves proximity to the coast with the lovely undulating hills in the background. If you are fortunate to get a photographic subject on one of the many open plains on top of the hills you will be amply rewarded with a grand vista in the background of the image. This often creates lovely layered colours and textures in the image whist not detracting from the main subject.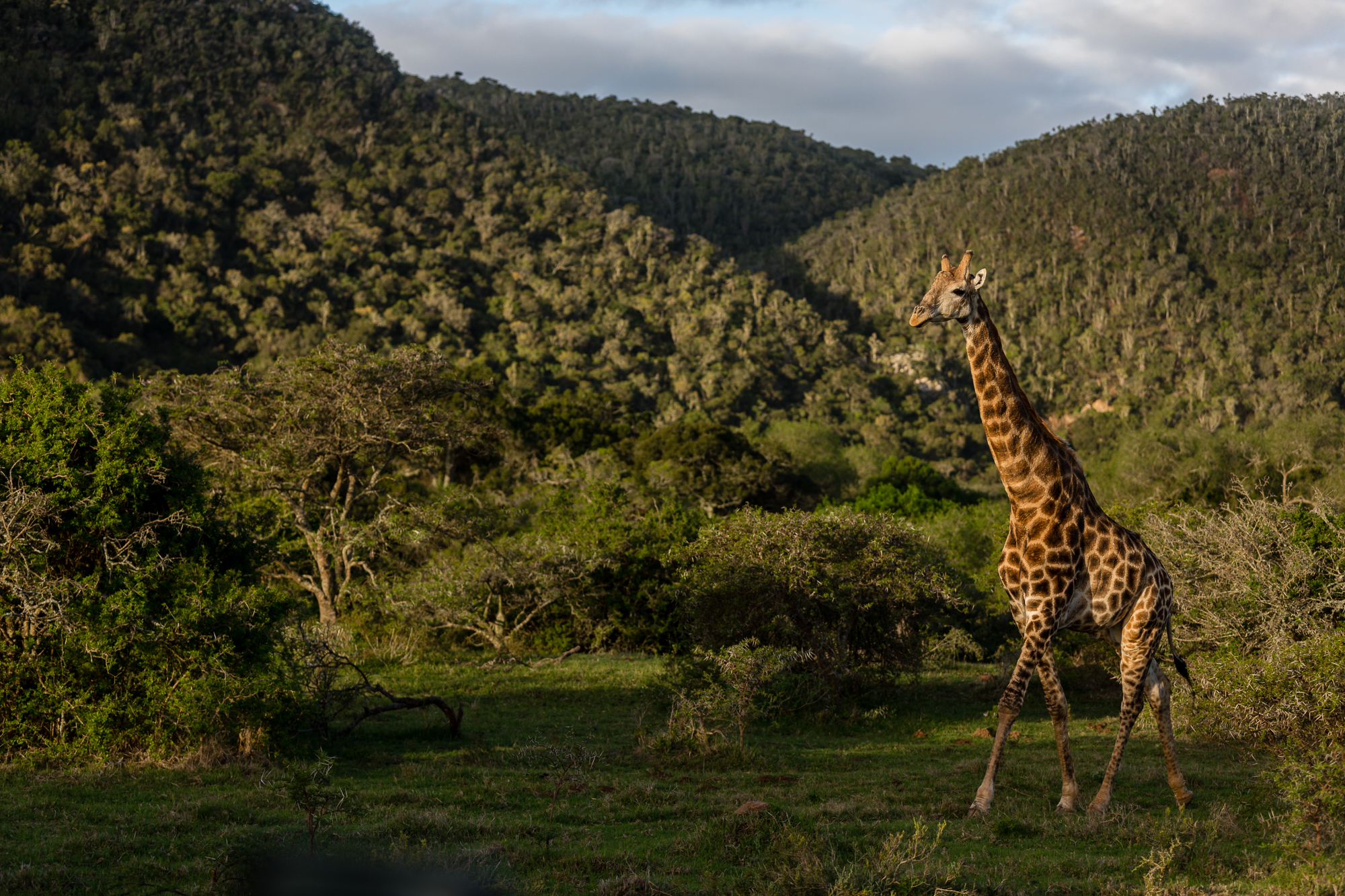 A firm favourite of our guests is the traditional sundowner where we take a deserved break after an afternoon of exploration on the reserve. Having been at the reserve for some time I have developed a love for the panoramic views that are on offer.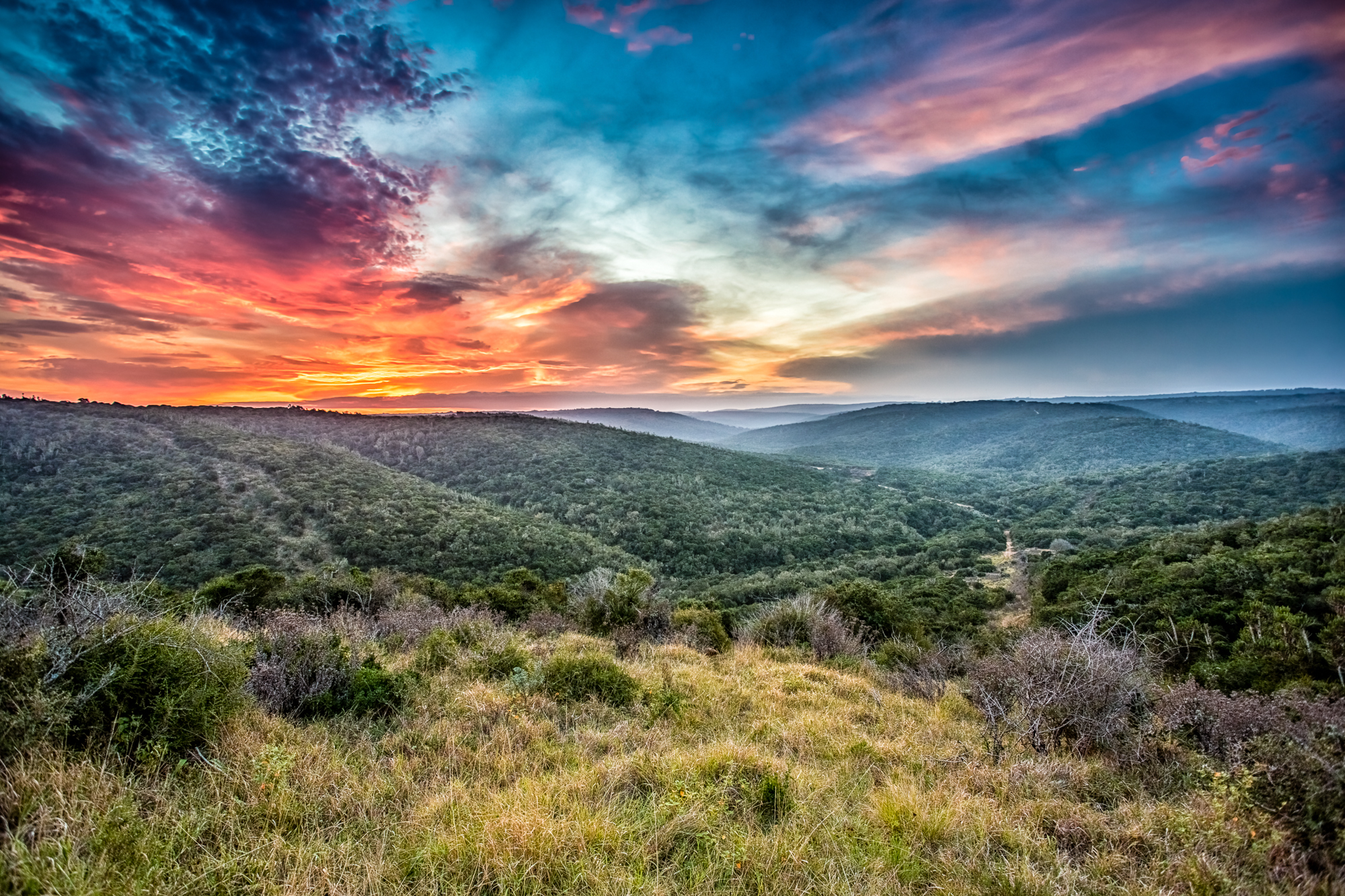 Picture Perfect Biodiversity on South Africa Safari
South Africa is ranked as one of the top biodiverse countries in the world and the Eastern Cape is certainly no exception. We had some recent rain to relieve the drought that had gripped the Eastern Cape. The flowers that emerged after the rain led to a magnificent carpet of blooms. Spring typically brings forward rich and vivid splashes of colour that adds an interesting addition to the animals that inhabit the reserve.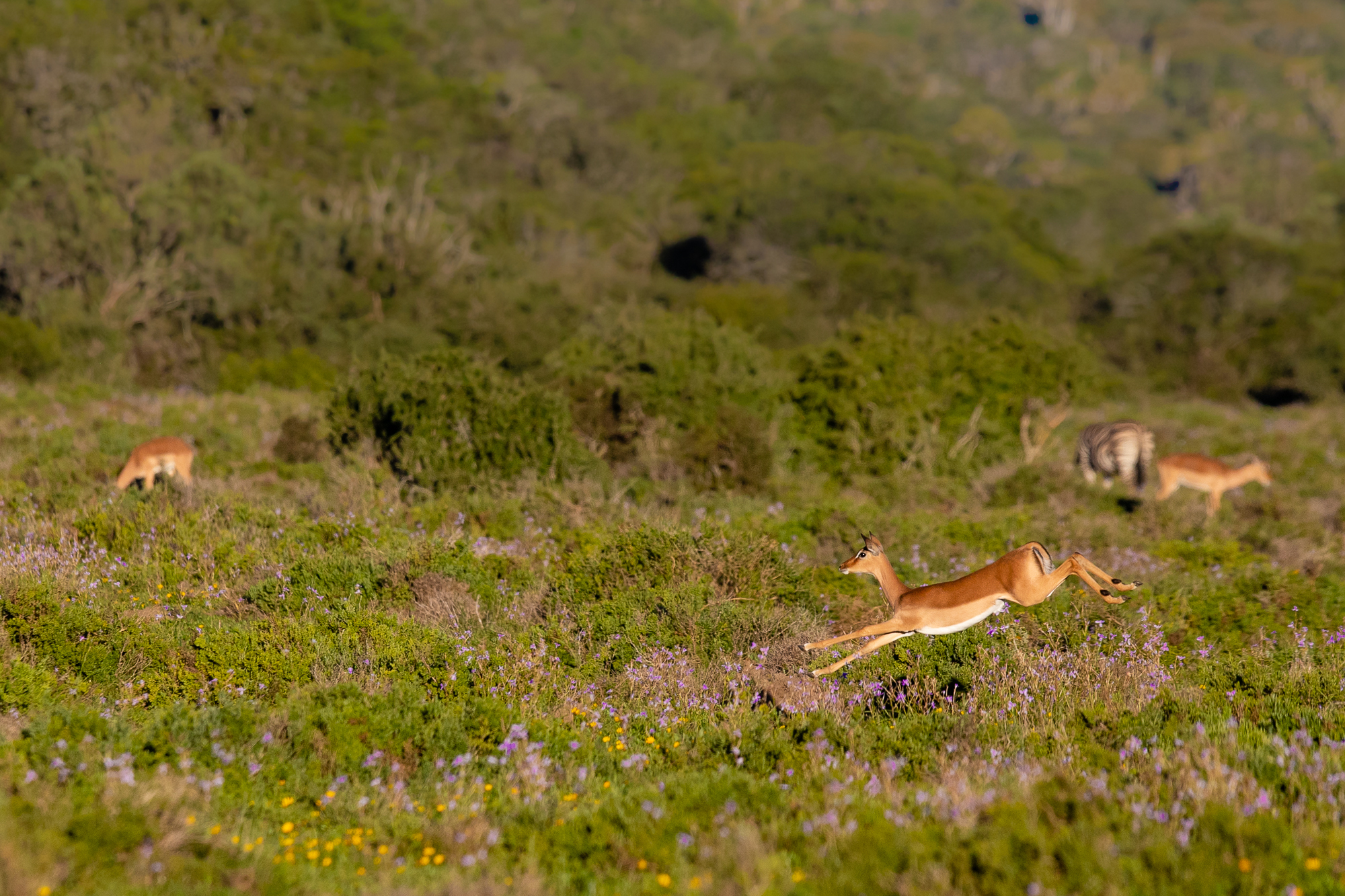 A young impala lamb leaping through a colourful setting.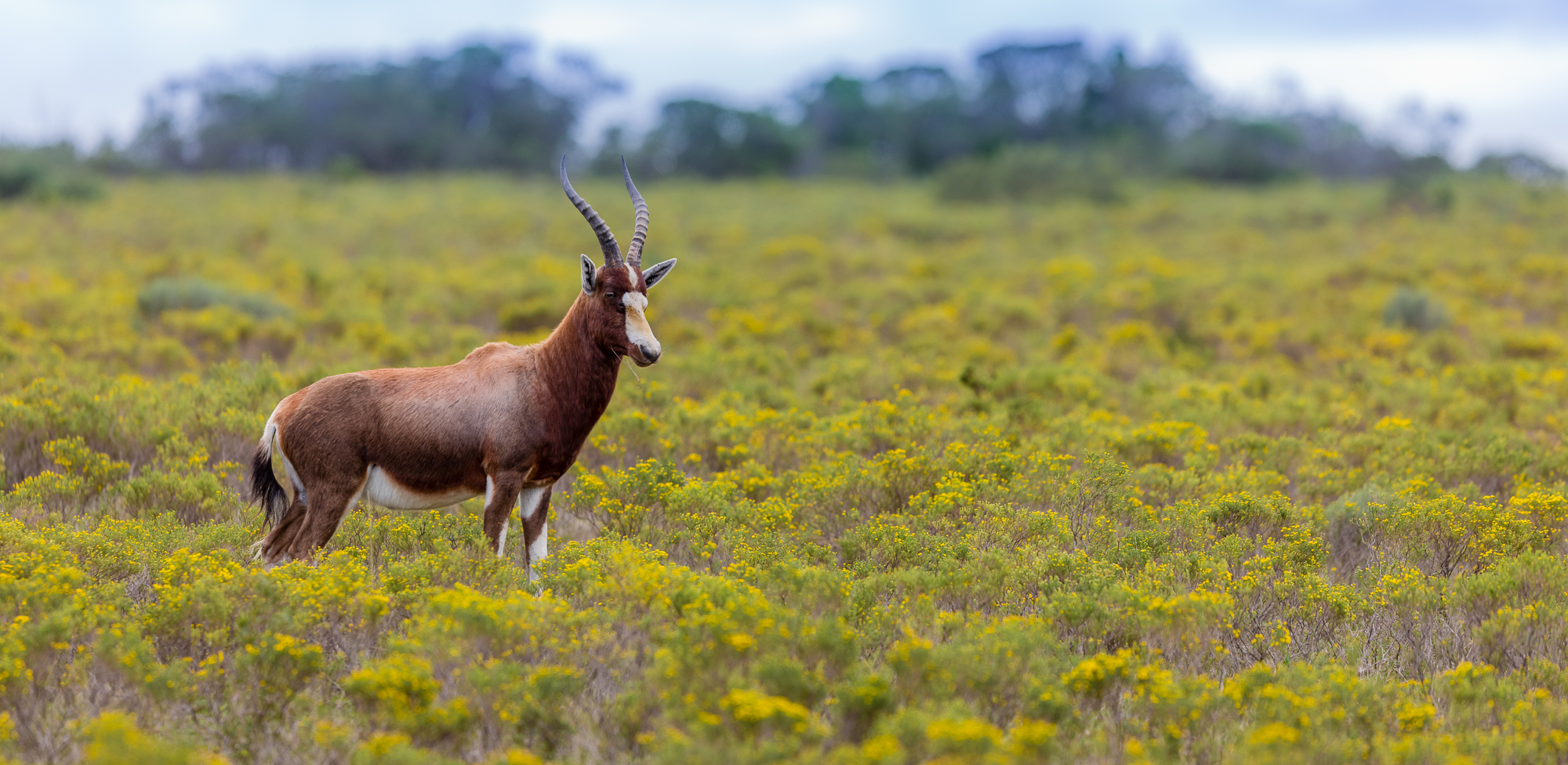 A blesbok in the colorful fynbos.
Picture Perfect Safari Silhouettes
The gentle contours also allows you to position your vehicle lower than the subject that you are photographing. This gives the animals a lot more presence in your frame. It also allows you to get a fuller (meaning legs included) silhouette image.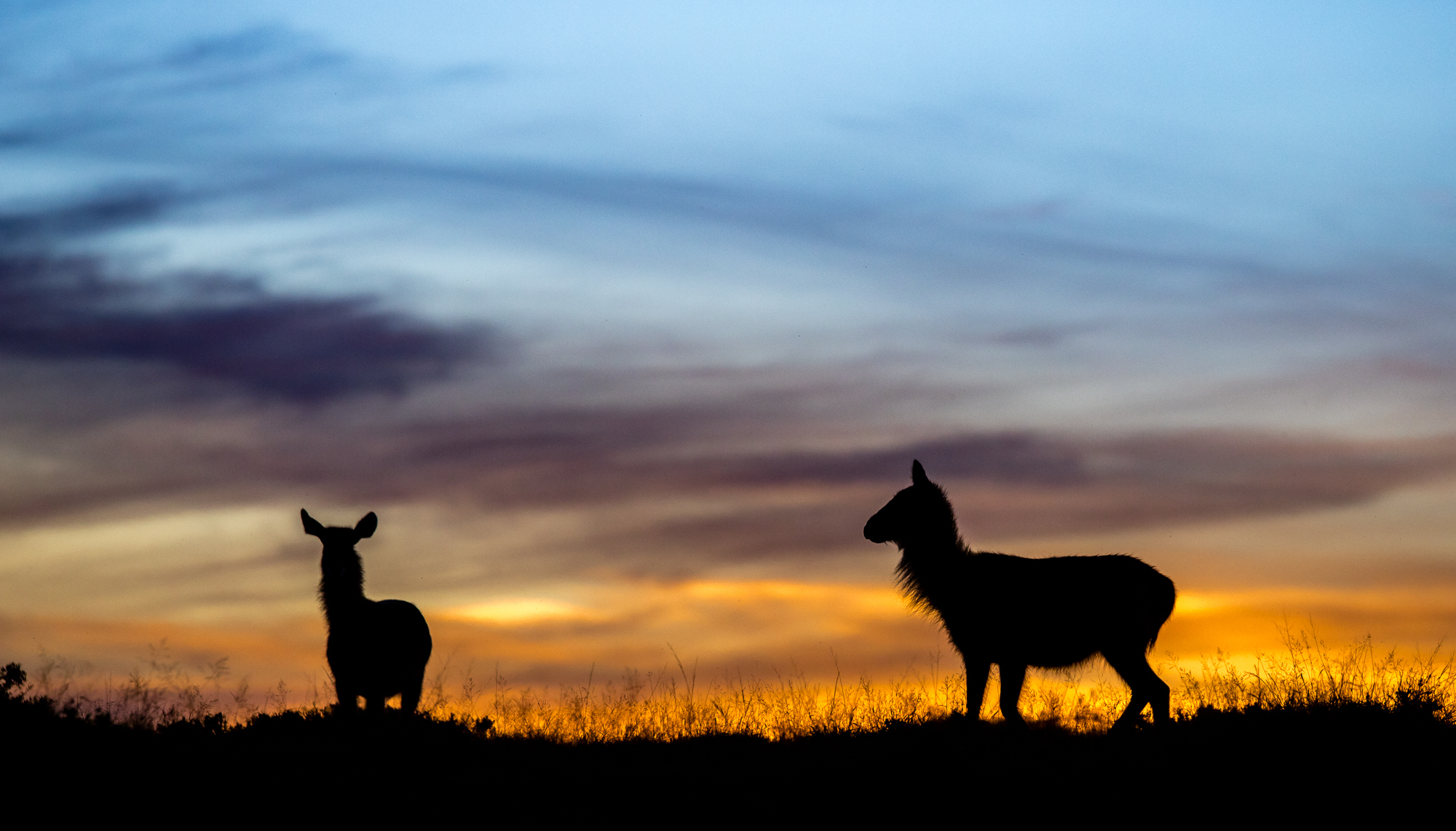 Waterbuck females silhouetted at sunset. Their long fur adds a lot to their photographic appeal.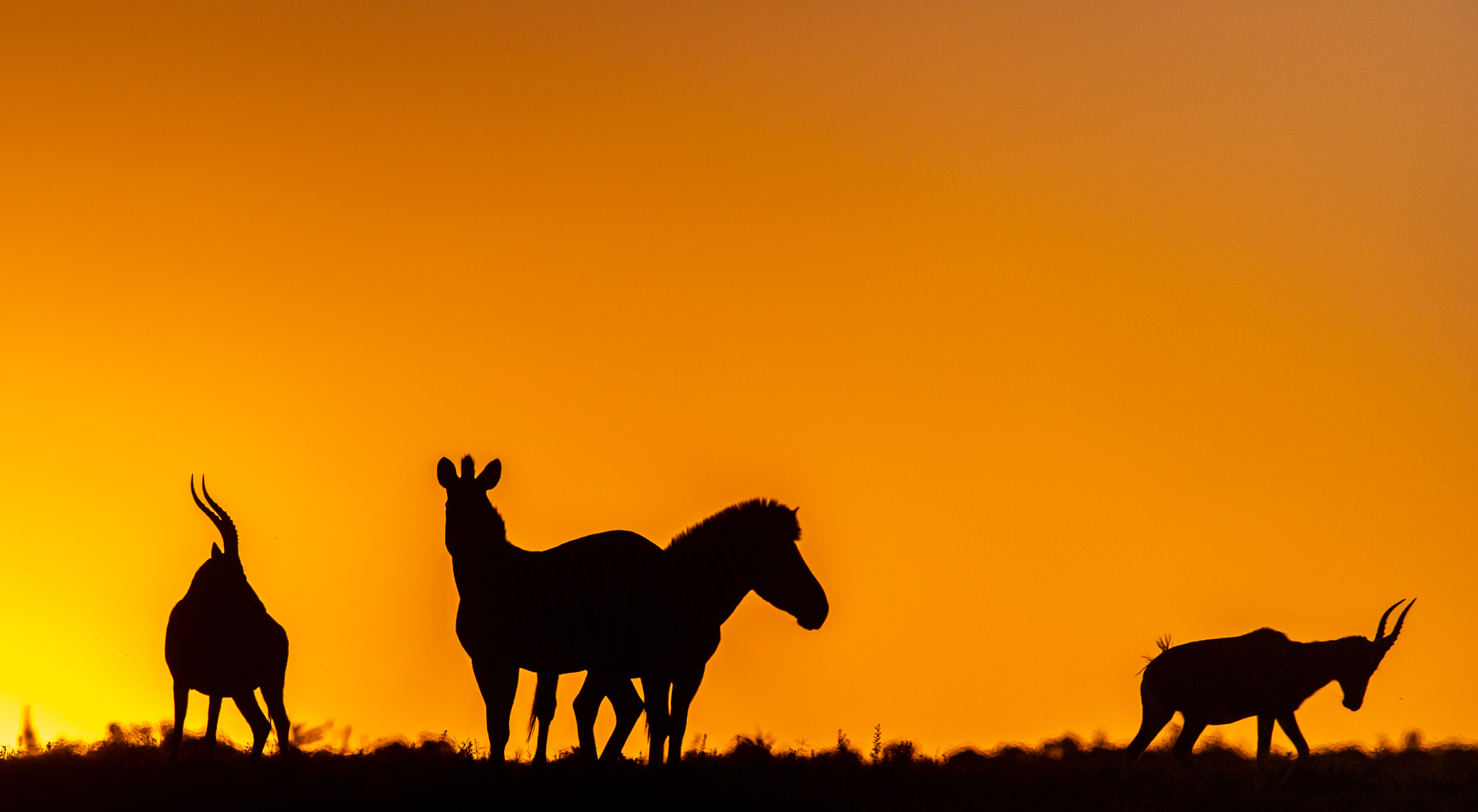 Zebra and blesbok combine on a cloudless evening.
Picture Perfect Close Proximity on South Africa Safari
Another stand out feature that contributes photographically is the close proximity that you can get to most of the mammals on the reserve, as well as some of the birds. This gives you the opportunity to photograph the animals close up and focus on some the finer details.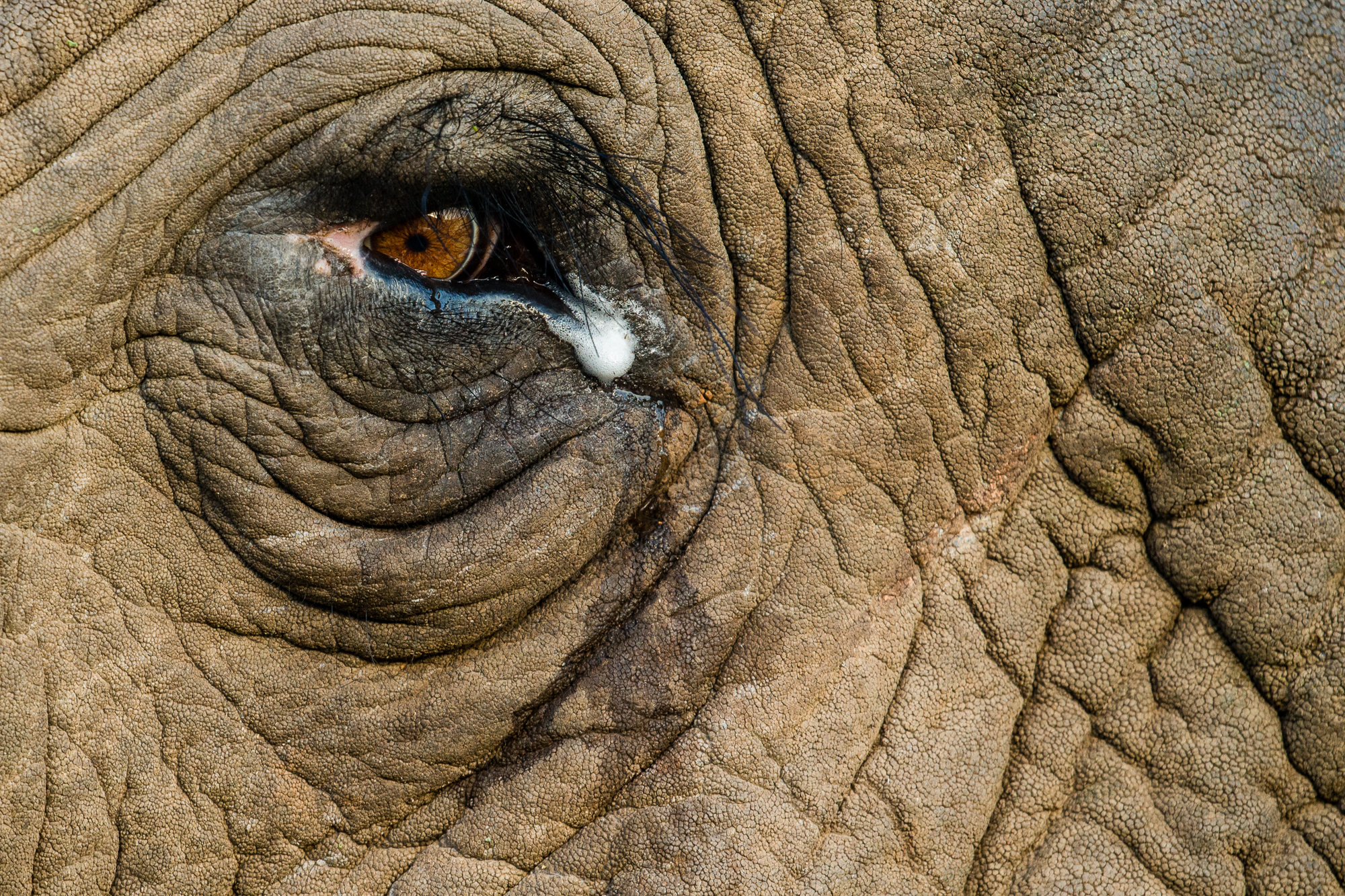 Elephants, like many mammals, have a fluid-producing gland on the third eyelid (called the nictitating membrane). In most mammals, this gland is small and only contributes a small amount of moisture to the tear film. For elephants, this gland is extremely well developed and appears to produce the majority of the fluid for their eyes' aqueous layer. The fluid produced by the elephants gland also contains mucous, which makes the consistency of their tear film different from that of most mammals. Sometimes a white "foam" is visible (as in my image). This foam is thought to be an accumulation of sebum and mucous from the tear film, and potentially also a deposit for bacteria and physical irritants that have been cleared out of the eye. When it is windy or there is particulate matter in the air it is presumed that the nictitating membrane works overtime, both in producing more tear film and in sweeping debris away. As a result, elephants are often seen with more fluid below their eyes and more foam during adverse weather conditions. The consensus is that they do not produce emotional tears.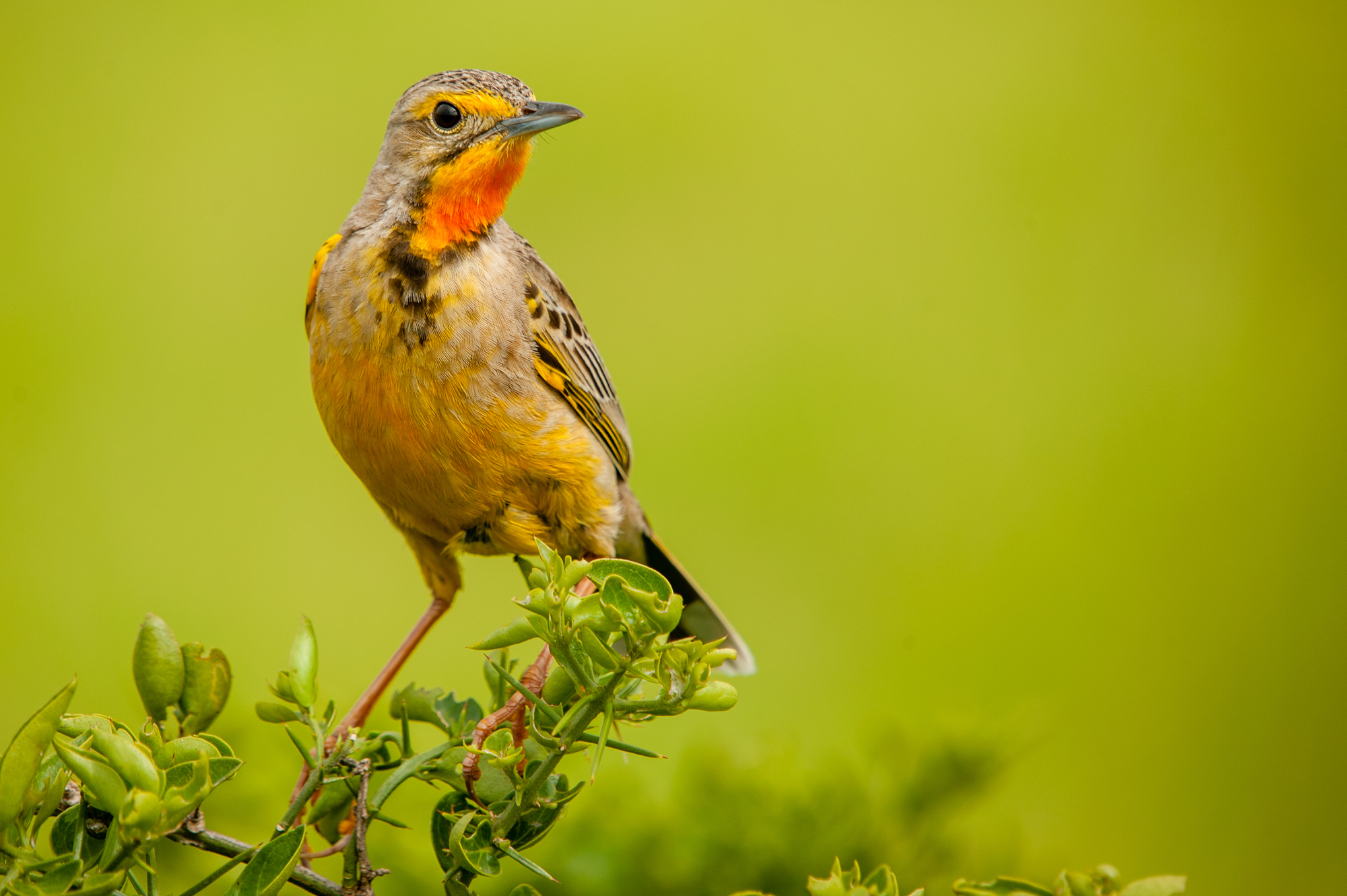 A Cape longclaw perched displaying its distinctive orange throat.
Abundance of Picture Perfect Wildlife
We are also fortunate to have an abundance of wildlife so that you can often get high quality images of game outside of the much sought after Big 5. Zebra and giraffe in particular are synonymous with Africa and I consider them to be iconic animals in photographic terms as well.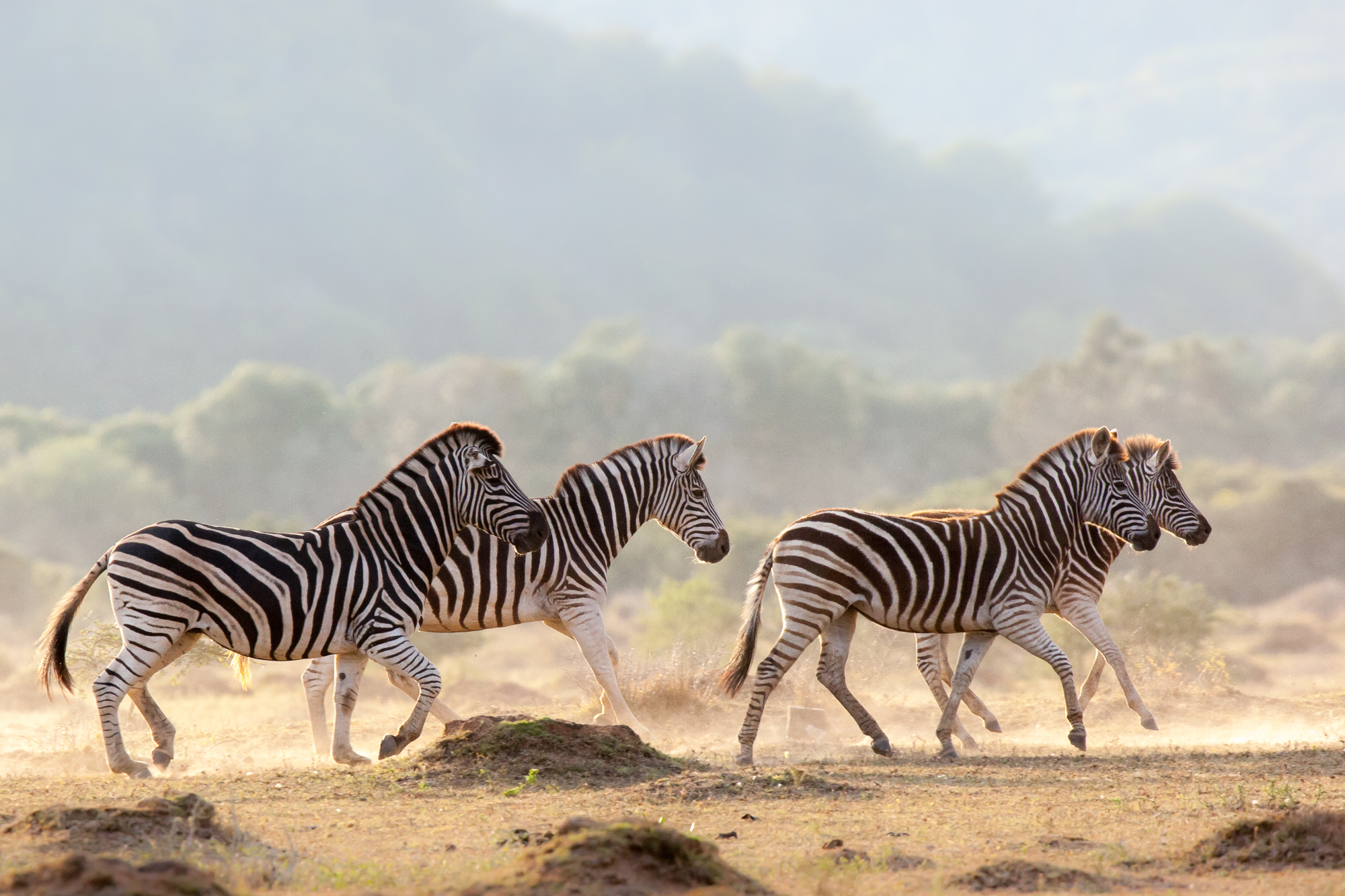 An iconic dazzle of zebra kicks up light catching dust. Anything that catches light, such as dust or water, add a lot to the intrinsic value of an image.
I hope that I have helped you gain some insight into the value that Kariega Game Reserve has as a diverse region and how it's natural beauty sets it apart as a unique wildlife photographic destination.
Thank you Brendon. We loved your insights and picture perfect photographs. If you would like to see more of Brendon's images please follow Kariega on Facebook, Instagram and Twitter as we regularly post images by Brendon and our talented safari guides. You are welcome to leave a note for Brendon in the comments below.