Recent pictures of Rhino Thandi at Kariega Game Reserve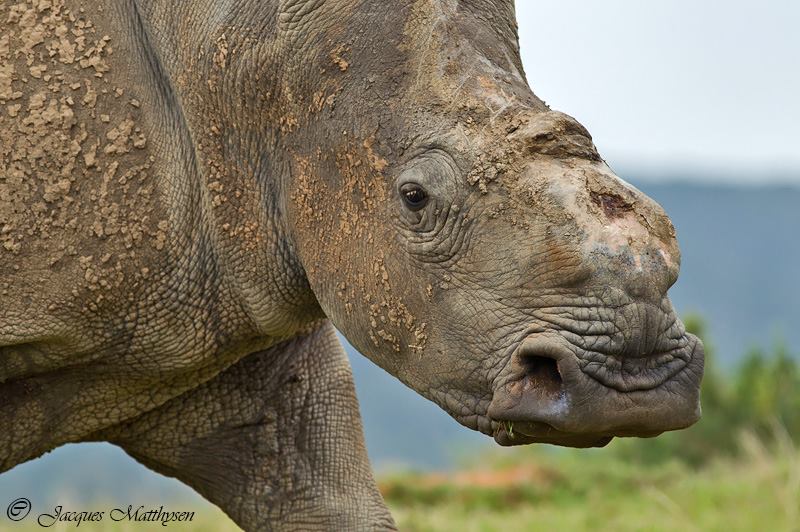 This beautiful picture of Thandi was taken by Kariega ranger and talented photographer Jacques Matthysen (or Matt). As you can see her face is still recovering after her brutal attack by poachers in March 2012.
Thandi spends most of her time in the company of one of the other rhino cows on the reserve. Thandi's female companion gave birth to a beautiful calf in March 2013 – almost exactly one year after the 2012 poaching incident. The calf (pictured below with Thandi) was fathered by either Themba (Hope) or the unnamed bull who both died after being poached.  Read more here about Thandi's pregnancy.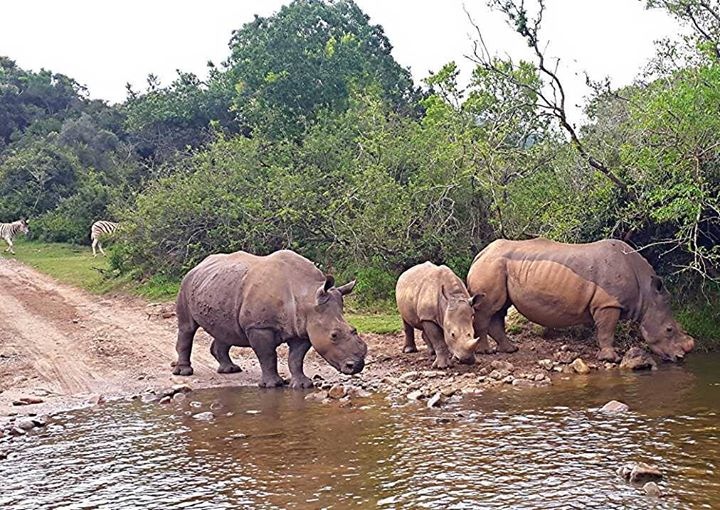 Picture thanks to ranger Tayla.
Eastern Cape rhino gestation period
The gestation period of white rhino's is between 15 and 16 months. No further tests have been carried out on Thandi at this stage. So the exact date of her calf's arrival is unknown but much anticipated! We expect it to be in early 2015. White rhino females reproduce every two and a half to five years. They give birth to a single calf which lives with them until it is about three years old.
Thandi is about 17 years old and has had four calves since she arrived at Kariega.