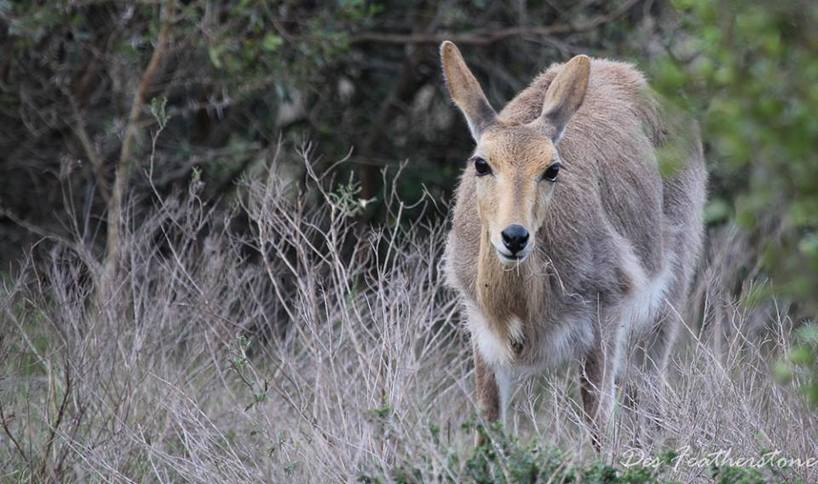 Photo of the week is credited to Kariega guest Des Featherstone for the up-close and intimate shot of a female southern reedbuck, also known as the common reedbuck. This antelope is incredibly shy and difficult to capture on film. A photo of this clarity and proximity is quite rare. Thank you Des for this beauty!
Southern Reedbuck Active at Dusk and Dawn
The southern reedbuck is nocturnal and mostly active from late afternoon until dawn. The exception to this is during the dry winter months when their activity often extends into daylight hours.
The antelope have evolved to survive in a very specialized habitat consisting of tall grassveld, gently sloping foothills and a water-rich zones. Kariega Game Reserve is thus an ideal home with it's marsh lands, floodplains and riverine forests.
The animals is well camouflaged in the tall grasses and long reeds of their habitat. This offers them vital protection and a safe-haven from which they rarely stray. 
The southern reedbuck is predominantly found alone, in pairs or in small breeding groups of up to six individuals.
Thank you to guest Des Featherstone for capturing this great sighting for us all to enjoy. Did you catch a glimpse of the beautiful southern reedbuck on your Kariega safari? Tell us about it on Facebook or tag us on your photo on Instagram.