Although the subject matter of last week choice image was also zebra, we couldn't resist choosing this unique movement shot!
This shot was taken by a game ranger at Kariega Game Reserve South Africa and shows a young running zebra. The image was taken at a shutter speed of 1/10th  - meaning that the shot depicts the movement of the foal that happened in 1/10th of a second - that's a lot of movement for such a short space of time!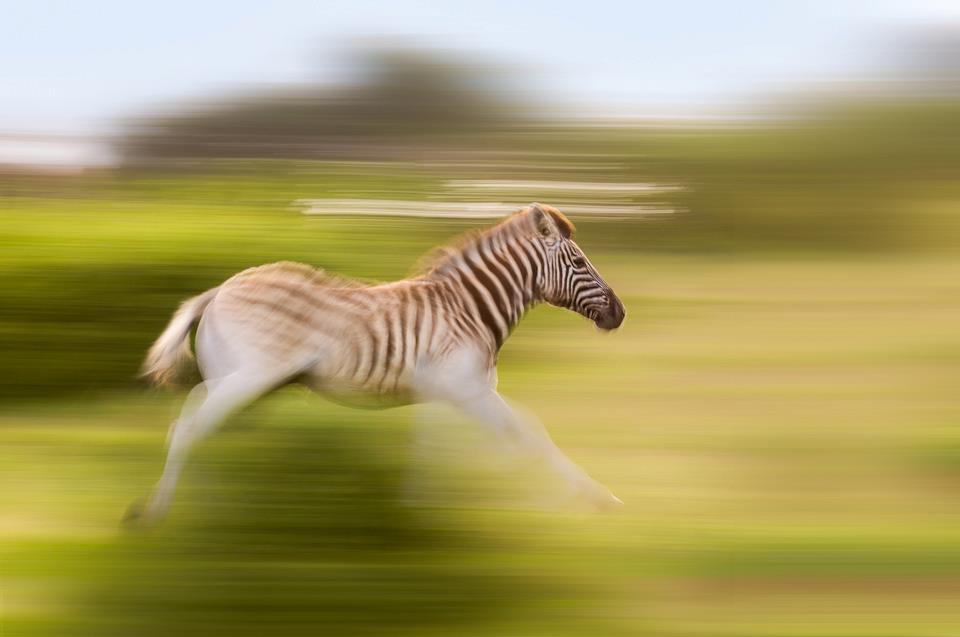 While zebra were stronger than horses (due to their better immunity from African diseases), and while perhaps they may be better looking and more readily available in Africa, colonials still preferred to ride horses in the early settlement days of South Africa. There are very few stories of people using zebra's for transport and this is mainly due to the fact that zebra's are very erratic creatures - easily frightened and thus not very prone to being domesticated!
So even while zebra's are one of the most gentle grazing species, we do not recommend you ever try to mount one!
If you have any photo's, stories or comment please feel free to post onto our Facebook page, or email to lisa@kariega.co.za