This lovely shot of elephants on a backdrop of cascading green valleys was recently captured at Kareiga Game Reserve South Africa a few weeks after the floods of October 2012. Although some damage was caused to the roads on the Reserve, the landscape has blossomed into a lush wonderland perfect for herbivores of all kinds. As things return to normal, guests are sure to be blown away be the natural beauty and vegetation at Kariega Game Reserve South Africa, not to mention the great variety of bustling new life that graces the arrival of Spring.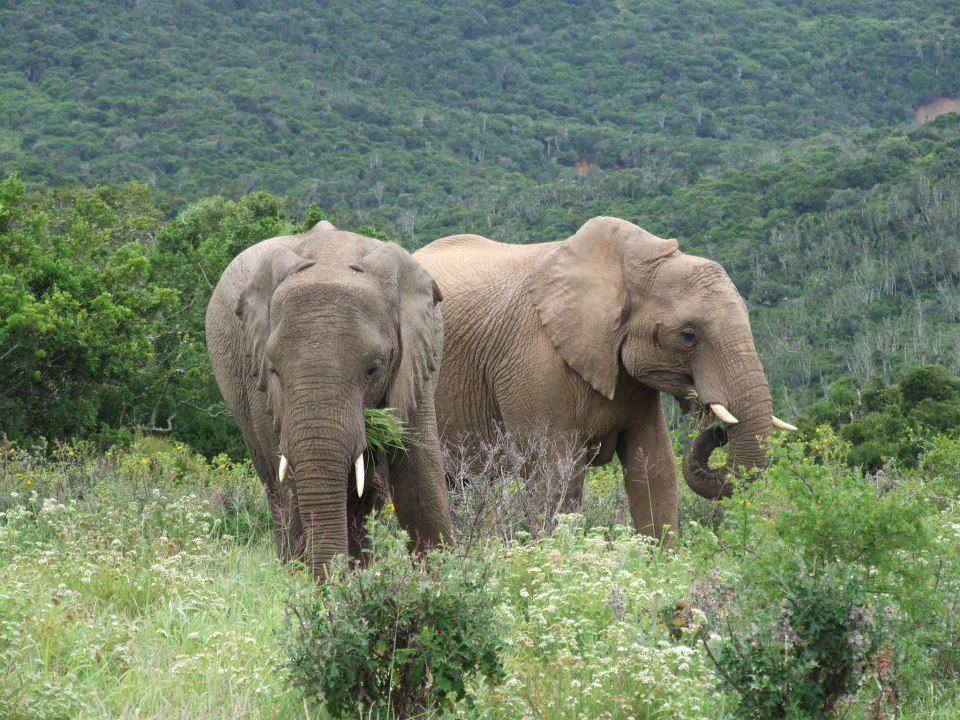 This great shot of elephants enjoying the greenery was taken by Andy Prior and uploaded onto the Kariega Game Reserve Facebook Wall. Elephants enjoy a very wide diet range including leaves, grass, bark, seed pods, roots and fruit, consuming roughly 5% of their body weight per day.
If you would like to share an image with us, please feel free to email lisa@kariega.co.za or visit our Facebook page to upload!