The altruism of nature
This great shot of a male and female lion was taken at Kariega Game Reserve South Africa by ranger Brendon Jennings, who gave it the following caption:
"A male lion bites a females ear at the end of mating to distract her from the pain of the withdrawl of his barbed penis. Like all felines they have short penises and to secure it they have a number of barbs present. To distract the female as he withdraws he bites her ear, though it inevitably ends with a large paw being swiped in his general direction as well - Brendon"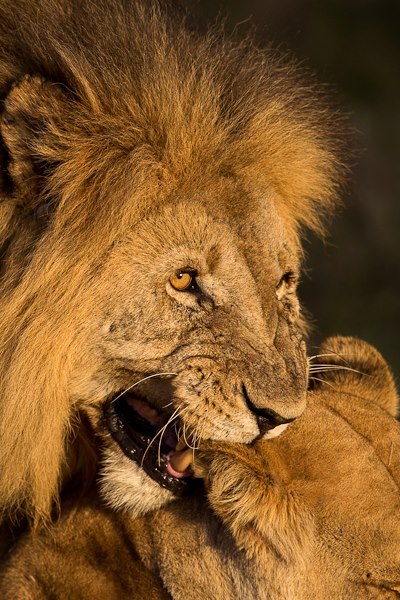 Thanks Brendon! The altruism of nature never ceases to amaze! Feel free to share your thoughts with us below, or email us on lisa@kariega.co.za Alternatively you might like to share with us on the Kariega Game Reserve Facebook page.