African savanna buffalo have a life span of approximately 22 years and are known carriers of various diseases, for example bovine tuberculosis (TB) and foot-and-mouth disease. However, Kariega Game Reserve and the Eastern Cape occurs below the veterinary red line and is one of the few places where disease free buffalo can still breed naturally, making this area extremely important for the conservation of the species. The red line is an imaginary corridor below the Kruger National Park which spans the width of South Africa, through which the movement of animals and animal products are restricted in order to control disease spread.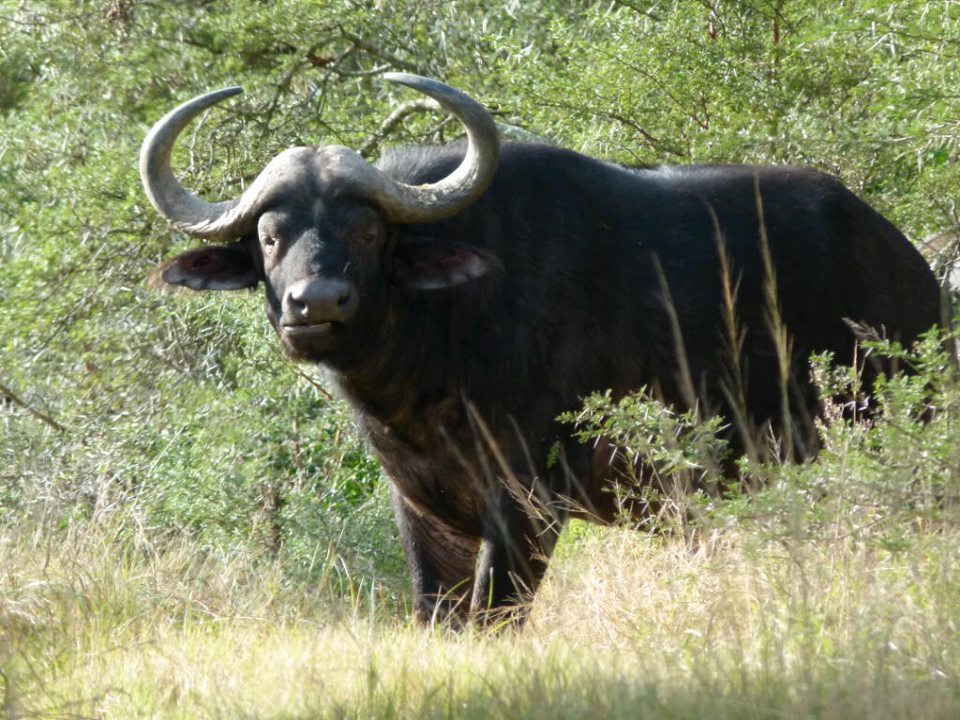 We are very fortunate to have these magestic beasts on our reserve.
This image was taken by our conservation volunteer team.
If you have anything you would like to share your photos with us, please feel free to email lisa@kariega.co.za or post them on our Facebook fan page. We have a monthly photo competition which we encourage you to join too.