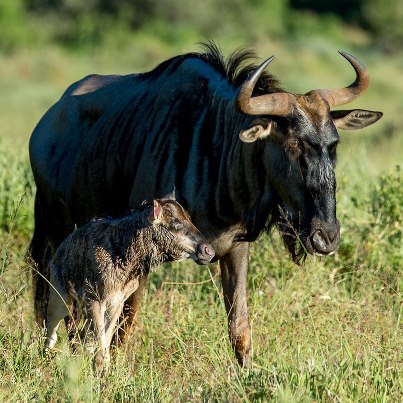 This image of a newly born blue wildebeest calf and its mother was taken by our Kariega Game Reserve ranger and excellent photographer Brendon Jennings.
Brendon comments "The gestation period of blue wildebeest is about 8.5 months. Female wildebeest give birth in the middle of a herd rather than alone and typically in the middle of the day, in order to give some time for the newborn to practice walking before the predators become active again after sunset (mainly lion). Calves are able to stand within seven minutes and run with the herd in less than two hours after birth. These features are vital, since the calves are vulnerable to predators"
If you have anything you would like to share your photos with us, please feel free to email lisa@kariega.co.za or post them on our Facebook fan page. We have a monthly photo competition which we encourage you to join too.