This week's photo of the week was taken by Kariega ranger and skilled photographer Jacques Matthysen, also known as Matt. The photograph captures the magnificent iridescent purple and blue of the African pygmy kingfisher (Ispidina picta).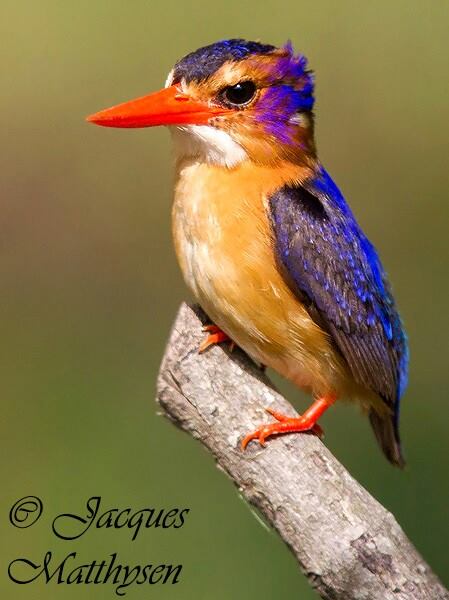 The African pygmy kingfisher is a small bird of approximately 11-13 cm in length. It is usually found alone or in pairs and feeds mostly on insects. They are most often found in woodlands and can be difficult to spot as they are secretive and unobtrusive. Their call is a high-pitched insect-like "tsip-tsip" given in flight.
Eastern Cape Safari Birds
Over 280 birds have been identified at Kariega. Click here to view the Kariega Game Reserve Bird Guide. 
You may also be interested to read our other blogs on birding at Kariega.
Whether you are an avid birder or just enjoy seeing the variety of colours and shapes of birds there will be lots for you to enjoy on your Kariega Game Reserve Safari.
If you have had any special bird sightings at Kariega, let us know! Find us on Facebook, or contact bronwen@kariega.co.za.